Reply
Thread Options
Mark Thread as New

Mark Thread as Read

Float this Thread to the Top

Bookmark

Subscribe
Moderator

Posts: 35,755
February at Barnes & Noble's Mystery Forum
[ Edited ]
Options
Mark Message as New

Bookmark

Subscribe

E-mail this Message to a Friend
‎01-14-2012 03:45 PM - edited ‎01-14-2012 05:37 PM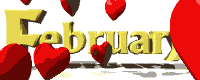 For the past two years, February has been the Month of Romantic Suspense. This year I've dropped a couple of our "Month of"s in favor of adding the American Mystery Classics at your request.
Since that feature is now set for the last week of every month, we will have more "double features" than we have had in the past, with TWO featured authors some weeks.
The guest blog feature, new in 2011, proved to be very popular so we'll continue with those in 2012. And we WILL still have our Month of Cozy(ish) Crime in June, since you were all adamant that it should stay on the schedule.
Don't forget - if there are authors you would like to see here, let me know! I can't promise I'll be able to arrange visits with everyone you request, but I'll do my best!
WEEK OF FEBRUARY 6 - DOUBLE FEATURE!
*DEBORAH CROMBIE
~ and ~
*HILARY DAVIDSON
WEEK OF FEBRUARY 13 - DOUBLE FEATURE!
*AVERY AAMES
~ and ~
*KATE CARLISLE
One Book in the Grave (Bibliophile Series #5)
WEEK OF FEBRUARY 20
*DEE J. ADAMS
TUESDAY, FEBRUARY 21 - GUEST BLOG BY:
*PETER ROBINSON
WEEK OF FEBRUARY 27:
AMERICAN MYSTERY CLASSICS
FEATURING: CRAIG RICE
Once Upon A Train (Fantasy And Horror Classics)
Murder, Mystery and Malone (The Lost Classic Series)
Eight Faces at Three The Lucky Stiff
The People Versus Withers and Malone
http://www.thrillingdetective.com/trivia/rice.html
http://en.wikipedia.org/wiki/Craig_Rice_(author)
http://www.ruemorguepress.com/authors/rice.html
Monday, February 27 - Guest Blog By
*Jeffrey R. Marks, author of:
Overview
What goes up must come down, and Craig Rice's meteoric rise to the top of the mystery writing heap by 1946 was rivaled only by her rapid descent into semi-obscurity. Her face once graced the cover of Time magazine, but today her books are found in second hand stores.

The mystery surrounding Rice was almost as puzzling as her books. Where was she born? What was her given name? What novels and short stories did she publish? Who did she marry and how many times? How many children did she have? Where did the penname of Craig Rice emanate from? How did she die? In the forty years since her death, the answers to these questions were buried under piles of confusion, lies, and exaggeration. In the 20th century how could these basic questions of a person's life be so vague?

Jeffrey Marks began a quest to learn the answers. His research took the better part of a decade. He traced Rice's oeuvre back to original manuscripts to determine authorship. He tracked down relative, friends, and other writers to learn answers on Craig's name, her heritage, and her descent from superstardom into drinking, mental illness, and trouble with the law.