New Message
Board Options
Collapse View

Expand View

Mark all Messages as New

Mark all Messages as Read

Float this Board to the Top

Bookmark

Invite a Friend

Status: Bookseller Picks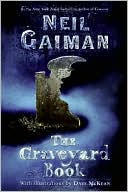 Gaiman's book is perfect for getting into the Halloween mood. This Newbery Award winner is an amazing book for young readers and adults. The book tells the coming-of-age story of Nobody Owens (Bod), whose family was murdered when he was just a baby. Baby Bod managed to escape by toddling out of his crib, up the street, and into the local graveyard, whose ghostly residents took him in to save his life. They grant him the Protection of the Graveyard, which allows him to learn how to disappear into shadow, slide through solid objects, and even haunt peoples' dreams. As Bod grows up, however, the residents of the graveyard stay as they are, and Bod realizes that he does not truly belong among either the dead or the living.
The Graveyard Book was inspired partially by Rudyard Kipling's The Jungle Book -- both tell the stories of young boys cast out of human societies and raised by others, and both Bod and Mowgli struggle to find their places in the world. But The Graveyard Book is about more than just a quest for identity: it is also about friendship, and taking risks, and learning from your mistakes, and yes, about death. However, since Bod was raised in a graveyard by a family of ghosts, death is not scary for him. When his caretaker, Silas, tries to convince Bod that he must start attending school with the living, Bod remarks, "But everyone I know is dead." This familiarity with death takes away the scariness of it, and may be useful in opening a dialogue about a difficult subject between parents and children.
I heartily recommend The Graveyard Book for adults and children alike. (The 8-12 age group should be able to handle the themes and the few "scary" scenes.) Author Neil Gaiman's strengths are creating enchanting new worlds and engaging, memorable characters, and his skill in these areas is what will draw all readers in. Even a graveyard becomes a home full of eccentric family members from various historical eras, and even a boy raised among the dead learns to embrace life. The Graveyard Book is not a book you want to miss!
Permalink

Status: Bookseller Picks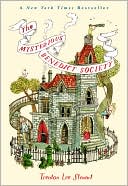 Thanks to Harry Potter, children's literature has exploded and entered a much-awaited golden age. There are now many talented authors entering the limelight with hundreds, if not thousands of new titles out there for our hungry little readers fresh from Hogwarts. Great as they may be, many tend to fall into a similar 'magical' formula that can make it difficult to tell them apart. The Mysterious Benedict Society Series, however takes the best of the old, the best of the new, and blends them into an exciting and brain teasing mystery. Four genius orphans are recruited to use their minds to solve mysteries in a whirlwind adventure to save the world. With real brainteasers mixed into the story, adults will enjoy this series just as much as kids. It's another great selection to fill that gaping Harry Potter void and make the separation that much more bearable.
Permalink

Status: Bookseller Picks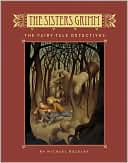 Looking for a fun and engrossing read for your child or just something light and fun for yourself? Meet Daphne and Sabrina Grimm, two sisters who learn they are actually descendants of the Brothers Grimm. After their parents mysteriously disappear they go to live with their grandmother in Fairyport Landing, a town created by the Brothers Grimm to keep all of the everafters (fairytale characters) safe from the outside world. These books have appearances from all of your favorite fairytale characters (Snow White, Cinderella, The Big Bad Wolf, etc) and the girls solve fairytale mysteries and try to find out just what happened to their parents, while still trying to get along as sisters and adapt to this new life where fairytale characters are true, and even some live with them! These books are highly entertaining and easy to read, but also teach children vocabulary (younger sister Daphne continually asks sister Sabrina what words mean) and deal with issues of fairness, segregation, equality, and getting along with others. This is truly a wonderful series, Michael Buckley is a very talented writer. Look for his second series out this fall!
Permalink

Status: Bookseller Picks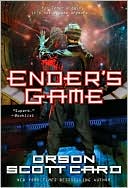 This is one of my all-time favorite books. I have read it more times than I can count and have given it as a gift to every friend, family member, or person I don't know very well who needed a gift because it is great for all age groups and different types of people. You don't have to be a science fiction fan to enjoy it, although Ender's Game and its sequel, Speaker for the Dead, both won the Hugo and Nebula awards for outstanding sci fi. I first found Ender's Game in my middle school library and picked it up because it said something about gifted children and I had been in gifted classes so I thought it might be about something like that. I read it in a little under a week and was completely hooked. I immediately wanted everyone I knew to read it because I felt like it was something that needed to be shared. I read it a few years later in high school and found whole new aspects of it I'd never noticed the first time. I started following the rest of the series, which divides and follows two main characters (I followed both). The next books that follow the character, Bean, stay in the same difficulty level. The ones that follow Ender turn into more hard-core science fiction, but were still thrilling. For this reason, the book is sometimes coded as children's, sometimes teen, and sometimes adult science fiction. It can definitely be read and enjoyed at any age! The story itself is essentially about an Earth of the future, united under a world government that formed when the "Buggers" attacked Earth decades earlier. Since that time the International Fleet has started taking incredibly bright young children away to Battle School, a space station designed solely for training future soldiers. Andrew (Ender) Wiggin is an illegal "third" in the population controlled world but the International Fleet has already turned down his older brother, Peter, and older sister, Valentine, for Battle School so his parents are allowed a third child. Ender winds up in Battle School having to participate with his "army" in a series of war-games. Meanwhile his brother and sister manipulate Earth's politics and we learn more about the International Fleet. The conclusion is shocking and hits hard, leaving you hoping there's more. And there is of course!
Permalink

Status: Bookseller Picks
Zoe Fleefenbacher has one bright blue eye, one bright green eye, and a humongous head of bright red hair that literally has a mind of its own. It can sweep the floor, play on the computer, pour juice and pet the cat — even when Zoe's asleep! When Zoe's amazing hair butts heads with Miss Trisk, the strict first-grade teacher, it's a battle of the wills to see whether Zoe's unique ability or Miss Trisk's classroom rules will come out on top.
Written by award-winner Laurie Halse Anderson (Speak, Fever 1793) and illustrated by Ard Hoyt, Zoe Fleefenbacher boasts hilariously detailed drawings that bring Zoe and her unruly ginger mane to life. My personal favorite is the two-page spread where Zoe and her parents meet with Miss Trisk and the school principal. Her hair is excluded from the meeting, but that doesn't stop it from sorting the mail, typing the secretary's memos, or spying on the meeting through an air conditioning vent! Guaranteed to keep kids and parents alike in stitches!
Permalink

Status: Bookseller Picks
My favorite goofy kitten is back with more terrific rhyming and fun.
This time skippitito wants to travel to the red planet- Mars! We know that this crazy cat (opps! I mean Chihuahua ) has to makes everything chili pepper red to get there. Kids love these books, parents love these books and storytelling booksellers love these books!!!
Permalink

Status: Bookseller Picks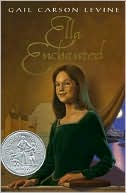 Some stories have been told so many times that to tell them again is risky if not completely cliche. One of those is "the Cinderalla story." By the age of 10 I was determined never to read or watch another same-old, same-old Cinderella tale. Then I received Ella Enchanted, by Gail Carson Levine, as a gift. It was wonderful! It was hilarious and totally different than the cliche Cinderella stories.
Part of what sets it apart is that it teases out the elements in the original fairy tale but alters them and adds a twist. Prince Charming is actually Charmont (he goes by Char) and Cinderalla is Eleanor (nicknamed Ella). The story begins with Ella and her mother so you get to see the relationship between them and how it affected Ella, as opposed to the nonexistent mother in most Cinderella stories. Also, Ella's family is in the nobility in the beginning and have servants and cooks. There is a love story but Ella and Char have known each other since childhood and the friendship between them is part of the main story line, as opposed to an isolated incident. Ella has a fairy godmother but she only does "little magic." The "evil" step-family is not so much evil as very greedy. There are castles, balls, ogres, giants, and fairies.
The biggest twist is that not all fairies are good. One in particular travels around giving "gifts" at weddings and births. Her "gift" to Ella at birth was that she would always be obedient. She has to obey any direct order from the mundane "Ella, go brush your teeth" to "hop on one leg for three days" or "cut off your arm." Obviously this puts her in a great deal of danger and adds an element to the tale that could not be achieved otherwise. Being forced to do things, however, caused Ella to grow up with an ornery spirit. She tries to disobey orders as much as possible and often in hilarious ways. The tale is touching, humerous, and wonderful to read again and again (all 13 times were fantastic!). Since it's considered a children's book, it's short enough for most adults to read in a few hours (and most fast-reading kids like I was!). Don't miss it! (The paperback version can be purchased at the following link: Ella Enchanted).
Permalink

Status: Bookseller Picks
If you're looking for a fun book for younger kids, I heartily recommend the picture book The Hiccupotamus by Aaron Zenz. The illustrations, all created with colored pencil, are vibrant and beautiful. The facial expressions of the characters are particularly charming! The story is told in whimsical and clever rhymes reminiscent of Dr. Seuss. (There's also humor tossed in for adults; be sure to check out the "cast bios" section at the end).
The Hiccupotamus is already a Storytime favorite at my Barnes & Noble and is the most requested bedtime book for my toddler at home. My five-year-old friend Sam simply calls it "THE BEST BOOK EVER." Finding a book that captures the attention, imagination, and giggles of children is a treasure indeed. I eagerly await whatever Aaron Zenz comes up with next!
Permalink

Status: Bookseller Picks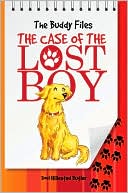 When I learned to read in the early 1980s, I picked up any book I could get my hands on. And when those books had animals on the covers, it was all the better. One of the first books I ever remember owning, I selected from a Reading Is Fundamental event at my local library. It was Mystery Cat and the Monkey Business (Susan Saunders, 1986), and I chose it because clearly, from the title, it was a mystery—plus there was a cat on the cover. Fast forward twenty-five years, and I still love pet mysteries, from Dog On It to The Dogs of Babel. Something about an animal that can identify the unknown delights me. Seeing The Buddy Files: The Case of the Lost Boy, transported me back to my childhood, and I knew I had to read it. This book was a true detective novel, complete with a red herring, a distracting new case that sidetracked the detective from his original intent, and all the while, told from a dog's perspective in a believable way. And this dog is definitely smart, logical, and funny. The Buddy Files series will appeal to readers ages 7 to 11, even reluctant ones, due to its fun approach, its cast of characters, and its ability to leave you wondering what will happen in his next case. This summer, I noticed many students' summer reading lists included this book as an option. I definitely recommend it above most others.
Permalink

Status: Bookseller Picks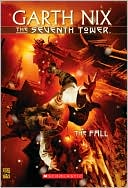 I read a Garth Nix book when I was much younger, called Shade's Children and loved it. I was doing my closing walk-through the kids department and saw the set of Seventh Tower Series 1-3 books just sitting there. On a whim, I picked it up. The first chapter is incredibly full of suspense and leaves you not knowing what happens for the entire first book (the second chapter starts a flashback). The books are short, fun, and fast-paced so I could read each one in about a day. As a matter of fact, I finished 4, 5, and 6 between the hours of 11 pm and 6 am one night when I should have been sleeping for school the next day because I was so enrapt I could not bear to not finish the entire series. I highly suggest if you are going to start these, you get the combined books (you can order 1-3 all in one book and 4-6 all in one book) because they each end on cliffhangers. Luckily, I didn't have to wait in between books.
While clearly written for juvenile readers, the series was quite thought-provoking and deeply into the realm of science fiction/fantasy. The entire series takes place in a world that could be ours in the distant future perhaps, in which a "veil" covers the planet and keeps out the sun (and shadows, coincidentally, which makes more sense later on). As a result, there are those who live in "the castle" kept warm by lava floes under the ground and lit by sunstones, and those who live on the ice and have adapted to the dark and freezing temperatures. When one accustomed to the castle winds up on the ice, an impressive adventure ensues. The main character, Tal, has to use only what limited magic he's been taught and the unwilling help of an icecarl, to get back to the castle, get a sunstone, travel to the spirit world of Aenir to get a shadowguard and save his mother, protect his brother and sister, and find his father. Or at least that's how it begins. He also manages to discover corruption and an ensuing war that his family is caught up in.
I recommend these books for children, teens, and adults. Adults - take a day off from what you normally read and enjoy something you don't usually do. You might just be surprised!
The rest of the books are: Castle (Seventh Tower Series #2), Aenir (Seventh Tower Series #3), Above the Veil (Seventh Tower Series #4), Into Battle (Seventh Tower Series #5), and The Violet Keystone (Seventh Tower Series #6). The sets are Seventh Tower(1-3) and Seventh Tower (4-6).
Permalink

Status: Bookseller Picks
The Story of Cirrus Flux Yet another wonderful book about Victorian England that has all the adventure and imagination I have been waiting for. Orphans in a foundling home are apprenticed out to local uppity ups and trades but what is really going on? The story gets curiouser and curiouser as the main character, Cirrus yearns to learn of his family and his place in the world. Certain people want something of his given to him by his father when he placed him in the foundling home. What makes this book fun is the bits of history from this time including the fascination with the occult and mesmerism as well as natural history and scientific oddities. Think Harry Potter meets Oliver Twist. Girls- there is also a strong willed bright little girl named Pandora who helps solve the mystery and aids Cirrus. Fun read !
Permalink