New Message
Board Options
Collapse View

Expand View

Mark all Messages as New

Mark all Messages as Read

Float this Board to the Top

Bookmark

Invite a Friend

Status: Bookseller Picks
The Flynn City Egg Man It's Easter 1969, and no one is more excited than Cyrus Flannery, the eccentric peddler known as, The Flynn City Egg Man. He's packed up the old panel truck with Easter goodies, and if everyone forgives him for his past business dealings, he just might make the rent this year. It all looks good until...Sandy True, the head cheerleading diva, and maximus drama queen of Flynn City High decides to plot a kidnapping. Her own kidnapping It may allow her time to get to Hollywood, and seek her dream of becoming an actress.
The last person she was seen with happens to be The Flynn City Egg Man, and Sandy's boyfriend, Tyler Armstrong has plans of the peddler. If the cops can't help, Armstrong will take matters into his own hands. After all, it was blood he saw in the Egg Man's kitchen.
Cuffy Landers, a seventeen-year-old reluctant hero enters the fray, and soon befriends the Egg Man. The two are pitted against a suspicious town, and a boyfriend who is hell-bent on revenge.
Recommended for adult, teen, and young adult reading with humor, suspense, and inspiration.
Permalink

Status: Bookseller Picks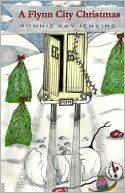 A Flynn City Christmas
Unlike any Christmas story before, the second book in the series of The Flynn City Egg Man is another romp through Appalachia. This time it is Christmas, 1971. An eccentric peddler, a reluctant hero, and the rest of the gang meet up again in a town that is short on holiday magic.
Christmas is coming to Flynn City, and it seems everyone needs a miracle. Especially, the Flynn City Egg Man. His investment in the "Claser," results in all of his assets seized and he finds himself broke. Angry, he takes it out on an iguana, in a town that worships the reptile. Now, he finds himself in a Mexican jail.
Sandy True, the local drama queen who orchestrated her own kidnapping back in Easter 1969, in The Flynn City Egg Man, is pregnant, and her boyfriend Tyler Armstrong is about to be released from jail. Cuffy Landers returns back to Flynn City from college to spend winter break in the coal patch with his father, and to keep out of Tyler's way. After all, can you really forgive someone who tried to kill you?
A major snowstorm strikes the area, and it will take more than one Christmas miracle to save a town already on the verge of dying. Will there be enough miracles to go around?
Jenkins paints a holiday landscape of hope, inspiration, and a coming of age journey promising to take you back to a place in time that offers up Christmas in a brand new light. Recommended for adult and young adult reading.
Permalink

Status: Bookseller Picks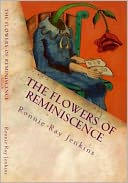 The Flowers of Reminiscence Imagine waking up in a nursing home a thousand miles from your home without a clue as to why or how you ended up there. There is that battered cardboard box in the corner someone was kind enough to leave you. Oh, near the bottom is your journal. The one your mother started for you in 1901, and you have added pressed flowers and inscriptions to it as you journeyed through life. Maybe it will help you solve the mystery of how you ended up here at Beacon Manor on the outskirts of a small Texas town. Let's hope it does.
She needs her memories to survive, and you will never forget her. Can each trip back in time heal her memory? One Flew Over the Cuckoo's Nest, meets, Fried Green Tomatoes in this touching, illuminating novel of an elderly woman's seach for answers. A vivid, historical, and an inspiring read that women say they cannot put down.
Permalink

Status: Bookseller Picks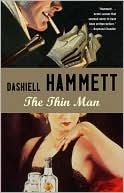 What happens when you mix hard-boiled detective pulp with a Cary Grant and Katharine Hepburn movie and add in enough alcohol to make Charles Bukowski blush? You get two of author Dashiell Hammett's most famous characters, Nick and Nora Charles. Written over 75 years ago, The Thin Man is chock full of 30's colloquialisms and dated policing methodology, but is still clever and edgy enough to compete with any modern equivalent. While this is the only novel Hammett wrote with these two amusing and well-developed characters, they resonated so much with readers that six movies, a radio drama and TV series were made about them.
The novel follows Nick, a former detective of some notoriety, and Nora, his wealthy, young socialite wife, as they solve a series of related murders that are closely associated to Nick's past. In between an ever-escalating amount of cocktail parties and gin joints, we are introduced to a motley cast of cops, crooks and New York's upper crust. Hammett brings the same amount of energy to ever character in this drama and develops each personality so adeptly, that the reader would be compelled to follow the story no matter which character was being focused on.
Hammett has the uncanny ability to keep this violent, and at times misogynistic tale, upbeat. Rarely can an author keep his audience in suspense and laughing at the same time, but Hammett pulls it off effortlessly. The Thin Man is the perfect book for fans of the detective genre, but is equally enjoyable for any reader who enjoys a witty book. Like its namesake, the novel is thin in size and is an ideal traveling companion.
Permalink