New Message
Board Options
Collapse View

Expand View

Mark all Messages as New

Mark all Messages as Read

Float this Board to the Top

Bookmark

Invite a Friend

Status: Featured Selections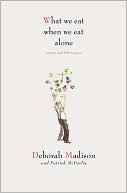 In an age of constant text messaging and perpetual cell phone calls, eating alone almost seems shameful or a weird anachronism. Fortunately, Deborah Madison knows better. In What We Eat When We Eat Alone, she offers comfort and recipes aplenty for those of us who actually prefer to sometimes munch solo. We knew the recipes would be good; the author of Local Flavors would never let us down; but the stories are diverse and decisive proof in my mind that solitary eaters are the last great culinary individualists.
Message Edited by Kevin on
05-27-2009
06:09 PM
Permalink

Status: Featured Selections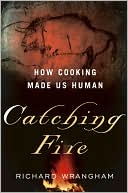 If there was ever a book to take to dinner, this is it. In Catching Fire, biological anthropologist Richard Wrangham proposes a startling new scientific theory, but he does it in such a lively, engaging way that you never once feel that you're in the presence of a ponderous "great thinker." Wrangham maintains that it was cooking that enabled our evolutionary leap from chimp-like primates into smaller gut, bigger brained humans. His theory is complicated and, of course, highly controversial, but he makes it with fascinating examples and a clarity that should make other scientists envious. And, let's face it; is there a more important subject than what makes us human?
Message Edited by FeaturedSelectionReaders on
08-26-2009
08:44 AM
Permalink

Status: Bookseller Picks
Classic Southern Desserts This book had me from the second I pulled it off the shelf to put it on hold for a customer. I had to look through it as I walked to the desk. Rum raisin oatmeal cookies. Coconut cream pie. Strawberry cream cake. Yum. If you have a favorite southern dessert, chances are it is in here. This collection should be in every bakers library. From the recipes, to the pictures. You might want to check this one out.
Permalink

Status: Featured Selections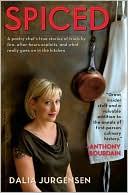 Dalia Jurgenson has lived out the life of most foodies' dreams: She quit her dreary office job; went through the hard fire and burnt cakes of training; and emerged as the pastry chef of a well-known three-star restaurant. Along the way, she picked up a full menu of kitchen secrets and stories of staff escapades (including her own). Spiced is a spicy, entertaining read; a Kitchen Confidential from a woman's perspective; less profane, but sometimes more profound.
Message Edited by BN_Buyers on
03-30-2009
10:49 AM
Message Edited by PaulH on
05-28-2009
08:05 AM
Permalink

Status: Bookseller Picks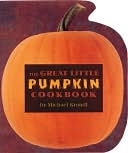 This little recipe book would make a great gift for family and friends during the holidays. Not just for October and November when pumpkins are in abundance, but also for December-why not!?
About the size of your hand, this book is precious and will have you salivating at the thought of the delicious recipes.
Permalink

Status: Bookseller Picks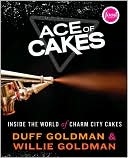 You don't have to be a cake decorator (like me!) to appreciate the extraordinary talents of Duff Goldman and his team. You won't learn how to bake an amazing Black Forest Cake or airbrush a cake shaped like a giant rat here. However, you will learn the fascinating history behind this charming cake shop and its intriguing cast of characters.
Duff takes you on a lively journey from when he was baking and selling cakes illegally out of his apartment, to the acquisition of each artist on his staff. Of course, he does this in typical Duff fashion, chock full of cheeky humor and his matter-of-fact opinions. Also, there are features on all of the Charm City Bakers/Decorators, including their backgrounds, fun facts, and how they made their way into Duff's life. If you find these characters captivating on screen, you will find that they do not disappoint on paper. As an added bonus, they each had the opportunity to make a special cake to showcase their individuality, just for this book.
I have to mention, though, that my favorite part of this book is that it's in full color—each page tells a story with vivid photographs. Not to mention, there is a multi-page spread of all the cakes they constructed during their first seven years. Those pictures may be tiny, but the cakes themselves are mighty.
This book is the perfect way to have your cake and eat it too!
Permalink

Status: Featured Selections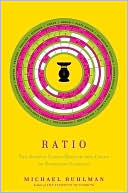 Someone once said that an average cook looks at a recipe and sees a list of ingredients; a really good cook sees the same list as a combination of possibilities. I thought of that statement more than once while I was reading Michael Ruhlman's Ratio. I picked up the book because I really enjoyed Ruhlman's Making of a Chef. Ratio is just as entertaining, but even more instructive. In the book, he reinvents the rules of basic cooking in ways that will enable home cooks to make thousands of different dishes by using just a handful of easy-to-remember formulas. I can honestly say that this book didn't just make me a better cook; it made me a happier cook.
Message Edited by PaulH on
05-28-2009
08:08 AM
Permalink

Status: Featured Selections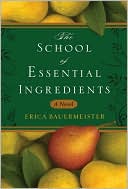 An elegant debut novel that serves up an epicurean concoction as memorable as Like Water for Chocolate.
Every Monday evening, eight men and women come to Lillian's Restaurant to learn cooking and, perhaps, also find a healing recipe for the very diverse problems in their own lives. Lillian, a master chef in more ways than one, knows that she teaches lessons more subtle and far-reaching than chopping or blending or achieving the ideal texture. In her classes, she imparts wisdom through the essential ingredients that she combines and shapes into aromatic, delectable treats.
Message Edited by Kevin on
02-19-2009
10:18 PM
Permalink