New Message
Board Options
Collapse View

Expand View

Mark all Messages as New

Mark all Messages as Read

Float this Board to the Top

Bookmark

Invite a Friend

Status: Main Selections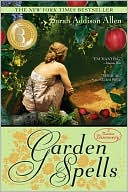 August 2007 --
In her first novel, Sarah Addison Allen has written a tender, bewitching book told with captivating invention, peopled with characters to care about, and filled with the irresistible magic of dreams come true.
The women of the Waverley family—whether they like it or not—are heirs to an unusual legacy, one that grows in a fenced plot behind their Queen Anne home on Pendland Street in Bascom, North Carolina. There, an apple tree bearing fruit of magical properties looms over a garden filled with herbs and edible flowers that possess the power to affect in curious ways anyone who eats them.
For nearly a decade, 34-year-old Claire Waverley, at peace with her family inheritance, has lived in the house alone, embracing the spirit of the grandmother who raised her, ruing her mother's unfortunate destiny and seemingly unconcerned about the fate of her rebellious sister, Sydney, who freed herself long ago from their small town's constraints. Using her grandmother's mystical culinary traditions, Claire has built a successful catering business—and a carefully controlled, utterly predictable life—upon the family's peculiar gift for making life-altering delicacies: lilac jelly to engender humility, for instance, or rose geranium wine to call up fond memories.
Garden Spells
reveals what happens when Sydney returns to Bascom with her young daughter, turning Claire's routine existence upside down. With Sydney's homecoming, the magic that the quiet caterer has measured into recipes to shape the thoughts and moods of others begins to influence Claire's own emotions in terrifying and delightful ways.
As the sisters reconnect and learn to support one another, each finds romance where she least expects it, while Sydney's child, Bay, discovers both the safe home she has longed for and her own surprising gifts. With the help of their elderly cousin Evanelle, endowed with her own uncanny skills, the Waverley women redeem the past, embrace the present, and take a joyful leap into the future.
Message Edited by PaulH on
04-07-2009
02:45 PM
Permalink

Status: Bookseller Picks
The Flynn City Egg Man It's Easter 1969, and no one is more excited than Cyrus Flannery, the eccentric peddler known as, The Flynn City Egg Man. He's packed up the old panel truck with Easter goodies, and if everyone forgives him for his past business dealings, he just might make the rent this year. It all looks good until...Sandy True, the head cheerleading diva, and maximus drama queen of Flynn City High decides to plot a kidnapping. Her own kidnapping It may allow her time to get to Hollywood, and seek her dream of becoming an actress.
The last person she was seen with happens to be The Flynn City Egg Man, and Sandy's boyfriend, Tyler Armstrong has plans of the peddler. If the cops can't help, Armstrong will take matters into his own hands. After all, it was blood he saw in the Egg Man's kitchen.
Cuffy Landers, a seventeen-year-old reluctant hero enters the fray, and soon befriends the Egg Man. The two are pitted against a suspicious town, and a boyfriend who is hell-bent on revenge.
Recommended for adult, teen, and young adult reading with humor, suspense, and inspiration.
Permalink

Status: Main Selections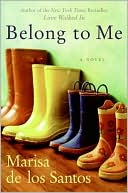 April 2008 --
"On a recent rainy Monday, I'd tried imagining the last month and a half of my life as a feature film, a game I play, secretly, fairly often, and that I'm convinced other people play, secretly too," confesses Cornelia Brown, whose witty observations and small epiphanies in the pages of Marisa de los Santos'
Belong to Me
surround readers like the warm embrace of an old friend. Cornelia and her impossibly handsome husband, Teo Sandoval, made their debut in the author's
Love Walked In
.
As the new book begins, the couple is settling into their first house on an idyllic street in a picturesque Philadelphia suburb. Cornelia is inexplicably drawn to "this unsurprising place" that she yearns to call home, but her neighbors are less sure of how these transplanted, apparently childless urbanites will fare in their midst. Especially Piper Truitt. The epitome of blonde cool, this demanding mother of two has created her own version of perfection within the walls of a home that sits across the street from Cornelia's. From their early encounter at a dinner party, the two are at odds, a situation that Cornelia, adrift from her familiar surroundings, cannot conceive how to navigate.
As the novel progresses, new characters emerge. We meet Elizabeth, Piper's best friend, who's battling cancer, as well as Toby, Cornelia's brother, and Clare, the bright and compassionate teen familiar to readers of
Love Walked In
. Then there's Lake, a single mother working at a local Italian restaurant, who throws Cornelia a timely lifeline in the form of a dish of spaghetti alla puttanesca. Lake's son Dev, a preternaturally gifted 13-year-old, becomes Cornelia's unexpected kindred spirit. Deftly blending several tales at once, de los Santos's narrative is richly embroidered with intertwined lives and loves. As present circumstances are threatened by the revelation of past secrets, the friends forge a circle of strength and forgiveness that the reader, too, belongs to — and will hate to leave when the last page is turned. A triumphant testimony to the power of love,
Belong to Me
hums with the hope that pulls friends through the ups and downs that the years hold in store for everyone.
Message Edited by PaulH on
04-07-2009
02:41 PM
Permalink

Status: Bookseller Picks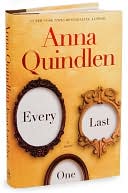 It's only fair to warn the reader of the tragedy and heaviness that bursts from Every Last One like a train wreck. It is sudden and shocking, and will leave you crying in public.
Mary Beth Latham is the mother of a typical suburban family, navigating through her life with familiar, middle-age struggles: teenager angst, disconnect from her spouse, hints at a greater discontent. Yet she is completely intertwined with her family, even as they pull away from her, and she from them.
When Mary Beth's family is violently destroyed by an unexpected act of violence, her life becomes unrecognizable; she becomes unrecognizable. Her previous discontent seems foolish in the face of such deep, profound grief. The rest of novel centers around Mary Beth's attempt to cope with what happened – an intimate, heartbreaking look at loss and love.
Yet the beauty of this story – and what is perhaps one of Quindlen's trademarks – is its ability to accurately mirror human emotions. Mary Beth attempts to heal, yet she knows she will never be the same person again; she knows she will never truly be ok. Her loss has changed her – ruined her – yet she has no choice but to mask her heartache and go on with her life… Like we all do.
Permalink

Status: Featured Selections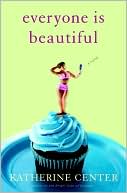 A wondrously unpretentious novel that offers a funny, free-spirited feminine take on roads taken and not taken.
When Lanie Coates and her family uproot themselves from Houston to Cambridge, Massachusetts so that husband Peter can pursue his musical aspirations, this mother of three slides into a giant-sized mid-life crisis. The crush of three young sons and the absence of a support system leave her reeling, doubting even the authenticity of her marriage. Suddenly, without notice, an old camera found a storage closet offers not just release, but also exciting new vistas. Novelist Marisa de los Santos said that "I laughed, winced in recognition, and cheered wholeheartedly (sometimes out loud) for Lanie as she struggles to learn how to love everyone enough and still give part of herself to herself."
Message Edited by Kevin on
02-19-2009
10:09 PM
Permalink

Status: Featured Selections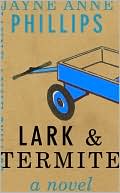 Early readers praise Lark and Termite for the subtlety of its prose and its nuanced rendering of the relationship between its two main characters.
Jayne Anne Phillip's first fiction in nine years immerses us in the lives of Termite, Lark, and Nonie, three characters as memorable as their names. Set in rural West Virginia and war-torn Korea during the fifties, Lark and Termite follows an inquisitive 17-year-old girl; her younger, developmentally challenged brother; and their aunt, the hard-working woman who raised them, through a single, eventful week in 1959.

Through captivating flashbacks, memories, and vignettes, we learn the deepest secrets about them and the parents absent from their lives. A major work by the author of Black Tickets and Machine Dreams.
Message Edited by Kevin on
02-19-2009
10:19 PM
Permalink

Status: Bookseller Picks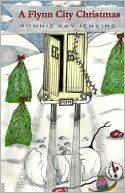 A Flynn City Christmas
Unlike any Christmas story before, the second book in the series of The Flynn City Egg Man is another romp through Appalachia. This time it is Christmas, 1971. An eccentric peddler, a reluctant hero, and the rest of the gang meet up again in a town that is short on holiday magic.
Christmas is coming to Flynn City, and it seems everyone needs a miracle. Especially, the Flynn City Egg Man. His investment in the "Claser," results in all of his assets seized and he finds himself broke. Angry, he takes it out on an iguana, in a town that worships the reptile. Now, he finds himself in a Mexican jail.
Sandy True, the local drama queen who orchestrated her own kidnapping back in Easter 1969, in The Flynn City Egg Man, is pregnant, and her boyfriend Tyler Armstrong is about to be released from jail. Cuffy Landers returns back to Flynn City from college to spend winter break in the coal patch with his father, and to keep out of Tyler's way. After all, can you really forgive someone who tried to kill you?
A major snowstorm strikes the area, and it will take more than one Christmas miracle to save a town already on the verge of dying. Will there be enough miracles to go around?
Jenkins paints a holiday landscape of hope, inspiration, and a coming of age journey promising to take you back to a place in time that offers up Christmas in a brand new light. Recommended for adult and young adult reading.
Permalink

Status: Featured Selections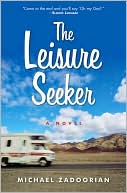 This authentic last hurrah love story is so heartfelt and bittersweet that it will linger in the mind long after you've read its final page.
In this senior citizens' version of On the Road, an aging couple, one with cancer, the other with Alzheimer's, heads west towards a Disneyland sunset. Ignoring their children's pleas, Ella and John Robina leave the Detroit suburbs and take to the road in their Winnebago for one grand, improvised last vacation. Along the way, this loving couple encounter a full menagerie of eccentrics; roadside attractions and predators; and poignant, if fleeting memories.
Message Edited by Kevin on
02-19-2009
10:14 PM
Permalink