New Message
Board Options
Collapse View

Expand View

Mark all Messages as New

Mark all Messages as Read

Float this Board to the Top

Bookmark

Invite a Friend

Status: Main Selections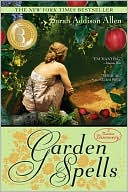 August 2007 --
In her first novel, Sarah Addison Allen has written a tender, bewitching book told with captivating invention, peopled with characters to care about, and filled with the irresistible magic of dreams come true.
The women of the Waverley family—whether they like it or not—are heirs to an unusual legacy, one that grows in a fenced plot behind their Queen Anne home on Pendland Street in Bascom, North Carolina. There, an apple tree bearing fruit of magical properties looms over a garden filled with herbs and edible flowers that possess the power to affect in curious ways anyone who eats them.
For nearly a decade, 34-year-old Claire Waverley, at peace with her family inheritance, has lived in the house alone, embracing the spirit of the grandmother who raised her, ruing her mother's unfortunate destiny and seemingly unconcerned about the fate of her rebellious sister, Sydney, who freed herself long ago from their small town's constraints. Using her grandmother's mystical culinary traditions, Claire has built a successful catering business—and a carefully controlled, utterly predictable life—upon the family's peculiar gift for making life-altering delicacies: lilac jelly to engender humility, for instance, or rose geranium wine to call up fond memories.
Garden Spells
reveals what happens when Sydney returns to Bascom with her young daughter, turning Claire's routine existence upside down. With Sydney's homecoming, the magic that the quiet caterer has measured into recipes to shape the thoughts and moods of others begins to influence Claire's own emotions in terrifying and delightful ways.
As the sisters reconnect and learn to support one another, each finds romance where she least expects it, while Sydney's child, Bay, discovers both the safe home she has longed for and her own surprising gifts. With the help of their elderly cousin Evanelle, endowed with her own uncanny skills, the Waverley women redeem the past, embrace the present, and take a joyful leap into the future.
Message Edited by PaulH on
04-07-2009
02:45 PM
Permalink

Status: Main Selections
May 2007 --
"Those stories were hard bought," says Elizabeth Stoddard, the mother of the family whose heartbreaks and hopes are portrayed in this absorbing novel of life in Texas oil country in the depths of the Depression. "Those stories came at a high price."
The stories she is referring to belong to the years—covered in the opening chapters of
Stormy Weather
—of the 1920s and the early 1930s, when her rakish husband Jack led Elizabeth and their three daughters from one oil boom town to another, never settling anywhere for long. A drinker and a gambler in a time when both drinking and gambling were illegal, the feckless Jack dies in disgrace. As the despair and dust storms of the Great Depression fall over them, Elizabeth and her girls are left with nothing but an abandoned and decrepit family farm and a fleet, volatile racing stallion named Smoky Joe Hancock.
Of the four Stoddard women, it is Jeanine, the middle child, and her father's favorite—and frequently his sidekick at the Texas brush tracks where Smoky Joe raced—who pays the highest price for the stories Jack lived. And it is she who occupies the emotional center of Paulette Jiles's generous tale, learning to tame both the wild farm and her wild heart on her way into adulthood. Charting the women's progress through many storms and struggles, Jiles rivets our attention to the Stoddards' hardscrabble world of droughts, tractors, horses, oil fields, and small-town life, precisely rendering the details of labor and landscape, machinery and weather. Peopled with a vividly drawn cast of characters, from Jeanine's sisters Mayme and Bea to her suitors, the stuttering newspaperman Milton Brown and the handsome, reticent rancher Ross Everett,
Stormy Weather
tells a story that balances the bleakness of hard times with the humor and resilience of people who can—through persistence, luck, and love—outlast them. Fulfilling the promise of her first novel, the bestselling
Enemy Women
, and utilizing the gift for striking language that animates her award-winning poetry, Paulette Jiles has written a magnificent, magnanimous family drama.
Message Edited by PaulH on
04-07-2009
02:48 PM
Permalink

Status: Main Selections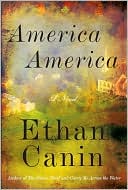 June 2008 --
The new novel by the acclaimed author of
Emperor of the Air
and
The Palace Thief
spans four decades of American life. Starting in the Nixon era,
America America
follows Corey Sifter's progress from his modest roots in western New York to a glittering world of money, ambition, and politics.
Corey's entrée into this realm of promise is the patronage of Liam Metarey, son of a ruthless coal baron who amassed a fortune in the early 1900s. Through Corey's narration, we are drawn into the triumphs and trials of the Metarey family as Liam attempts to orchestrate a presidential nomination for Senator Henry Bonwiller. Thrust into the excitement of the campaign, 16-year-old Corey fetches drinks, parks cars, sets up chairs for press events — and gets an intimate education in human failings.
A champion of labor and civil rights who opposes the Vietnam War, Bonwiller seems to represent the best traditions of America's liberal coalition. But as both Liam and Corey discover, the senator's moral weakness threatens not only his candidacy but their own hopes and ambitions as well. While rumors of Bonwiller's shady business dealings are held in check by the long arm of Metarey influence, the furor set in motion by the accidental death of a young secretary linked to the candidate is not so easily contained.
Tracing the rise and fall of a politician and a family, and the passing of an idealistic era, Canin's novel moves between the present and the past as Corey chronicles his growth to middle age, his marriage to one of Liam's daughters, and his career as publisher of his hometown newspaper. As he mentors a high school intern at the paper, Corey is prompted to question his own role in the sordid affair that put an end to the senator's presidential bid. Layered with Corey's poignant recognition of what it means to be flawed and fallible, Canin's masterfully crafted plotlines converge to bring this complex tale to its startling, inescapable conclusion.
Message Edited by PaulH on
04-07-2009
02:53 PM
Permalink

Status: Featured Selections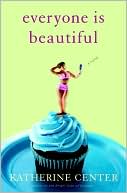 A wondrously unpretentious novel that offers a funny, free-spirited feminine take on roads taken and not taken.
When Lanie Coates and her family uproot themselves from Houston to Cambridge, Massachusetts so that husband Peter can pursue his musical aspirations, this mother of three slides into a giant-sized mid-life crisis. The crush of three young sons and the absence of a support system leave her reeling, doubting even the authenticity of her marriage. Suddenly, without notice, an old camera found a storage closet offers not just release, but also exciting new vistas. Novelist Marisa de los Santos said that "I laughed, winced in recognition, and cheered wholeheartedly (sometimes out loud) for Lanie as she struggles to learn how to love everyone enough and still give part of herself to herself."
Message Edited by Kevin on
02-19-2009
10:09 PM
Permalink