New Message
Board Options
Collapse View

Expand View

Mark all Messages as New

Mark all Messages as Read

Float this Board to the Top

Bookmark

Invite a Friend

Status: Bookseller Picks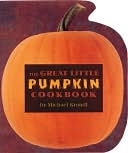 This little recipe book would make a great gift for family and friends during the holidays. Not just for October and November when pumpkins are in abundance, but also for December-why not!?
About the size of your hand, this book is precious and will have you salivating at the thought of the delicious recipes.
Permalink

Status: Bookseller Picks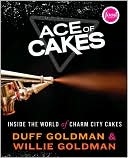 You don't have to be a cake decorator (like me!) to appreciate the extraordinary talents of Duff Goldman and his team. You won't learn how to bake an amazing Black Forest Cake or airbrush a cake shaped like a giant rat here. However, you will learn the fascinating history behind this charming cake shop and its intriguing cast of characters.
Duff takes you on a lively journey from when he was baking and selling cakes illegally out of his apartment, to the acquisition of each artist on his staff. Of course, he does this in typical Duff fashion, chock full of cheeky humor and his matter-of-fact opinions. Also, there are features on all of the Charm City Bakers/Decorators, including their backgrounds, fun facts, and how they made their way into Duff's life. If you find these characters captivating on screen, you will find that they do not disappoint on paper. As an added bonus, they each had the opportunity to make a special cake to showcase their individuality, just for this book.
I have to mention, though, that my favorite part of this book is that it's in full color—each page tells a story with vivid photographs. Not to mention, there is a multi-page spread of all the cakes they constructed during their first seven years. Those pictures may be tiny, but the cakes themselves are mighty.
This book is the perfect way to have your cake and eat it too!
Permalink

Status: Featured Selections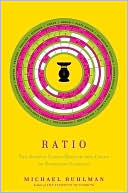 Someone once said that an average cook looks at a recipe and sees a list of ingredients; a really good cook sees the same list as a combination of possibilities. I thought of that statement more than once while I was reading Michael Ruhlman's Ratio. I picked up the book because I really enjoyed Ruhlman's Making of a Chef. Ratio is just as entertaining, but even more instructive. In the book, he reinvents the rules of basic cooking in ways that will enable home cooks to make thousands of different dishes by using just a handful of easy-to-remember formulas. I can honestly say that this book didn't just make me a better cook; it made me a happier cook.
Message Edited by PaulH on
05-28-2009
08:08 AM
Permalink