New Message
Board Options
Collapse View

Expand View

Mark all Messages as New

Mark all Messages as Read

Float this Board to the Top

Bookmark

Invite a Friend

Status: Bookseller Picks
The Flynn City Egg Man It's Easter 1969, and no one is more excited than Cyrus Flannery, the eccentric peddler known as, The Flynn City Egg Man. He's packed up the old panel truck with Easter goodies, and if everyone forgives him for his past business dealings, he just might make the rent this year. It all looks good until...Sandy True, the head cheerleading diva, and maximus drama queen of Flynn City High decides to plot a kidnapping. Her own kidnapping It may allow her time to get to Hollywood, and seek her dream of becoming an actress.
The last person she was seen with happens to be The Flynn City Egg Man, and Sandy's boyfriend, Tyler Armstrong has plans of the peddler. If the cops can't help, Armstrong will take matters into his own hands. After all, it was blood he saw in the Egg Man's kitchen.
Cuffy Landers, a seventeen-year-old reluctant hero enters the fray, and soon befriends the Egg Man. The two are pitted against a suspicious town, and a boyfriend who is hell-bent on revenge.
Recommended for adult, teen, and young adult reading with humor, suspense, and inspiration.
Permalink

Status: Bookseller Picks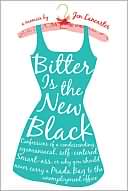 Sarcastic, witty, and fun; Jen Lancaster brings humor to the unemployment line in pearls. Never before have I read such an entertainingly playful memoir with an actual story. From the rise of the dot com era to the fall of the industry and Jen right onto her self proclaimed smart-ass, this book will have your attention. Endless e-mails, job applications, interviews, phone calls, the unemployment office, an awkward proposal, a wedding, pet adoption, not being able to make rent, and a blog; this book has it all. I've never laughed out loud so hard while reading a book in my life and with this quick and witty read, you'll be cracking up in no time.
Permalink

Status: Bookseller Picks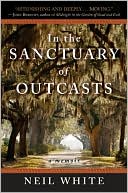 Neil White had it made. He had a beautiful family, lovely home, and fancy cars, all afforded to him by his career as a magazine publisher and journalist. Eventually the price of the luxe life caught up with him, and he schemed and cheated just to keep up appearances. It seemed a small offence, but his world was turned upside down when the FBI caught him kiting checks.
Neil was sent to a low security prison in Carville Louisiana. Little did he know that this isolated prison also served as a leper colony, where all known cases of leprosy in the US were quarantined. Of course, when he realized that "patients" also resided at Carville he had the same reaction that every other ignorant prisoner had—horror struck him. He didn't want to see them, be near them, or even breathe the same air as them. However, like any avaricious intellectual, he couldn't stand to waste his days in prison, so he found work...and the work led him to the lepers.
Here, Neil met Ella, a kind-hearted African American double amputee who contracted leprosy as a child and had been "incarcerated" in Carville for most of her eighty years. Ultimately, his relationship with Ella allowed him to refocus. He violated the "no socializing" policy to spend hours talking to her and other patients, as well as watch them truly enjoy life for what it was. He rediscovered the simple things in life—friends, trust, compassion. Although his marriage crumbled and he lost his wealth, he was released feeling like he had a new lease on life.
In the Sanctuary of Outcasts is an eye-opening memoir laden with heartache, humor, and hope.
Permalink

Status: Bookseller Picks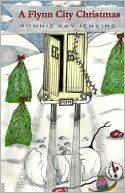 A Flynn City Christmas
Unlike any Christmas story before, the second book in the series of The Flynn City Egg Man is another romp through Appalachia. This time it is Christmas, 1971. An eccentric peddler, a reluctant hero, and the rest of the gang meet up again in a town that is short on holiday magic.
Christmas is coming to Flynn City, and it seems everyone needs a miracle. Especially, the Flynn City Egg Man. His investment in the "Claser," results in all of his assets seized and he finds himself broke. Angry, he takes it out on an iguana, in a town that worships the reptile. Now, he finds himself in a Mexican jail.
Sandy True, the local drama queen who orchestrated her own kidnapping back in Easter 1969, in The Flynn City Egg Man, is pregnant, and her boyfriend Tyler Armstrong is about to be released from jail. Cuffy Landers returns back to Flynn City from college to spend winter break in the coal patch with his father, and to keep out of Tyler's way. After all, can you really forgive someone who tried to kill you?
A major snowstorm strikes the area, and it will take more than one Christmas miracle to save a town already on the verge of dying. Will there be enough miracles to go around?
Jenkins paints a holiday landscape of hope, inspiration, and a coming of age journey promising to take you back to a place in time that offers up Christmas in a brand new light. Recommended for adult and young adult reading.
Permalink

Status: Bookseller Picks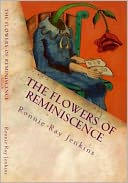 The Flowers of Reminiscence Imagine waking up in a nursing home a thousand miles from your home without a clue as to why or how you ended up there. There is that battered cardboard box in the corner someone was kind enough to leave you. Oh, near the bottom is your journal. The one your mother started for you in 1901, and you have added pressed flowers and inscriptions to it as you journeyed through life. Maybe it will help you solve the mystery of how you ended up here at Beacon Manor on the outskirts of a small Texas town. Let's hope it does.
She needs her memories to survive, and you will never forget her. Can each trip back in time heal her memory? One Flew Over the Cuckoo's Nest, meets, Fried Green Tomatoes in this touching, illuminating novel of an elderly woman's seach for answers. A vivid, historical, and an inspiring read that women say they cannot put down.
Permalink

Status: Bookseller Picks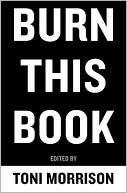 You really shouldn't burn this book.
You should read it. All of it. Edited by Toni Morrison and published in conjunction with PEN International, this volume contains eleven essays contributed by authors like John Updike, Nadine Gordimer, Orhan Pamuk, and Francine Prose (and Morrison, who contributed the opening essay, Peril), each writing about the importance of words and ideas. Some of these essays are original and some are adapted from extant writing (like the Updike) and speeches (like the Pamuk). While not a large book, it generates quite a bit of thought. I was particularly struck by the contribution by Pico Iyer which describes his "penpal" who lives in Burma/Myanmar and how information was important to that trishaw driver (but not too much information, i.e. no political discussion). Orhan Pamuk's essay also provides much thought as he mulls over his transition from silent writer to activist, even though he does not always address political concerns in his novels. This book is also a must-read due to Ed Park's contribution The Sudden Sharp Memory; Park discusses censorship and how young adults encounter literature but instead of a plain essay he makes use of the unique form of Robert Cormier's I Am the Cheese, an often censored or banned YA novel.
Read this book.
Message Edited by pedsphleb on
05-22-2009
01:41 PM
Permalink