New Message
Board Options
Collapse View

Expand View

Mark all Messages as New

Mark all Messages as Read

Float this Board to the Top

Bookmark

Invite a Friend

Status: Bookseller Picks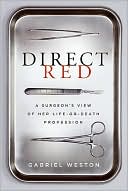 Dr. Gabriel Watson's absolutely fascinating book about life in the world of an ENT surgeon is written succinctly (only 205 pages) and honestly. Her chapters are short and focus on one subject only such as death, children, emergencies, and appearances to name a few. She shares her deepest secrets, fears, and insecurities from inside the operating room.
The initial description of a scalpel gliding down a neck produce fear and apprehension; the inner voice pleads to put the book down, but don't. Dr. Weston often steps to the edge but never over the brink. Her goal is not to shock but elaborate on the philosophical struggles doctors face everyday caring for their patients.
We sometimes forget our doctors are human but Dr. Weston reminds us on every page how wrong we are.
Permalink

Status: Featured Selections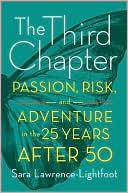 An upbeat, yet realistic "roadmap" for older men and women eager to change their lives midcourse.
Nowadays, variations on "midlife is not the end of life" are trumpeted in scores of self-help books, televisions, and movies. Sociologist Sara Lawrence-Lightfoot's new book distinguishes itself from those feel-good genres with its nuanced blend of insightful professional observations and real-life stories of older Americans who achieved "third chapter" life transformations. To formulate her encouraging conclusions, the author draws on extended interviews with scores of men and women who dared to navigate a new way.
Message Edited by Kevin on
02-19-2009
10:40 PM
Permalink