New Message
Board Options
Collapse View

Expand View

Mark all Messages as New

Mark all Messages as Read

Float this Board to the Top

Bookmark

Invite a Friend

Status: Featured Selections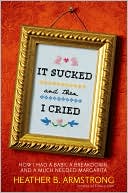 Heather Armstrong, the author of It Sucked and Then I Cried, describes her award-winning blog as "talking a lot about poop, boobs, her dog and her daughter." As the book's title suggests, that earthiness is omnipresent in Armstrong's very candid memoir about her pregnancy, new motherhood, and a post-partum depression so severe that she wound up in a mental hospital. As you read, you will need tissues for both tears of laughter as well as sniffles of sadness. By the end, you'll wish Heather was a friend you wish you could have over for lunch, and you'll be almost as in love with her husband, daughter, and two wacky dogs as Heather herself clearly is.
Message Edited by PaulH on
05-28-2009
08:13 AM
Permalink

Status: Bookseller Picks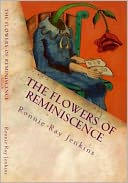 The Flowers of Reminiscence Imagine waking up in a nursing home a thousand miles from your home without a clue as to why or how you ended up there. There is that battered cardboard box in the corner someone was kind enough to leave you. Oh, near the bottom is your journal. The one your mother started for you in 1901, and you have added pressed flowers and inscriptions to it as you journeyed through life. Maybe it will help you solve the mystery of how you ended up here at Beacon Manor on the outskirts of a small Texas town. Let's hope it does.
She needs her memories to survive, and you will never forget her. Can each trip back in time heal her memory? One Flew Over the Cuckoo's Nest, meets, Fried Green Tomatoes in this touching, illuminating novel of an elderly woman's seach for answers. A vivid, historical, and an inspiring read that women say they cannot put down.
Permalink