New Message
Board Options
Collapse View

Expand View

Mark all Messages as New

Mark all Messages as Read

Float this Board to the Top

Bookmark

Invite a Friend

Status: Featured Selections
A witty cosmological narrative about a pint-sized planet that got "lost."
Pluto had a seventy-six year run as a planet, until it was demoted in August 2006. Though now relegated to "dwarf planet" status, this cosmological runt still maintains its huge fan base, especially in the United States. In fact, some American scientists continue to fight an uphill battle to get the celestial body reinstated and recent straw polls show that Pluto remains the favorite planet among American elementary students, perhaps because its name sounds like that of a cartoon character. Neil deGrasse Tyson's delightfully diverting The Pluto Files tracks the weird history of this extraterrestrial underdog and its irrepressible popularity.
Message Edited by Kevin on
02-19-2009
10:39 PM
Permalink

Status: Bookseller Picks
Imagine the unthinkable: some sort of virus has swept the globe, causing massive numbers of previously dead humans to walk the earth in an unending search for brains, brains, and more brains. If you're the man (or woman) in the White House, sitting by the red phone when that fateful day occurs, what actions do you take? Seal the borders? Dispatch the military? Encourage civilians to stay home, congregate in evacuation centers, or flee? Bomb other countries suffering from zombie outbreaks back to the Stone Age?
These issues are cleverly examined by Daniel W. Drezner, a professor of international politics at Tufts University, in his new book
Theories of International Politics and Zombies
. A slim, quick read, Drezner takes the complex, often confusing field of international political studies and brings it to life by seeing how various political philosophies would tend to react to an onslaught of the undead. Using the classic George Romero films (
Night of the Living Dead
et. al.)
as well as more recent hits including
28 Days
/
Weeks Later
, the
Resident Evil
franchise,
Shaun of the Dead
,
Zombieland
, and Max Brooks' bestselling books
The Zombie Survival Guide
and
World War Z
, Drezner has a substantial pool of source material to draw from.
Most of the major political philosophies are addressed in TIPZ: realism, liberalism, neoconservatism, and constructivism each get a chapter, along with sections on domestic politics, bureaucracy, and the psychosocial impact on individuals. Only communism and feminism are ignored, though Drezner explains in his introduction that TIPZ has a pro-human bias, and those particular philosophies would be more likely to side with the zombies.
While on its face, the subject matter of TIPZ could be dismissed as inconsequential or silly, a zombie outbreak is actually a reasonable parallel to two of the biggest threats today: global pandemics, and stateless terrorism. Substitute 'SARS' or 'H1N1' or 'al-Qaeda' for 'zombies,' and "ripped from the movies" quickly becomes "ripped from the headlines."
Drezner successfully maintains a careful balance between a serious introduction to the major geopolitical philosophies, and a tongue-in-cheek application of the "zombie canon" to said theories. I admire Drezner's ability to walk this tightrope; I know from my own experience as an undergraduate (my topic was an historical analysis of the James Bond films) that it isn't easy, but when done well, makes for clever, insightful reading. Drezner's analysis takes what could have been a dry exercise and makes it entertaining and appealing. I equally recommend this book to fans of the zombie genre, armchair geopolitical analysts looking for a fun read, and even students trying to find a way to relate to all that stuff their professors are lecturing about.
Permalink
Status: Bookseller Picks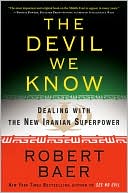 It's hard to find an American writing about contemporary Middle Eastern politics - especially in the context of US foriegn policy - who isn't doing so with the obvious intent of making some glaringly partisan statement more relevent to the constant bickering of our own political scene than to the realities of the Middle East.
Baer's book breaks down the common perceptions of Iran espoused by American politicians on both sides of the aisle, showing us Iran as an increasingly powerful - and power-hungry - nation who's expanionist goals are driven more by pragmatism and realpolitik than by the religious zeal most Americans associate with the country.
Conducting military and political campaigns though the use of proxies such as Hezbollah, Hamas, and others, Iran's methods have proven successful in Lebanon and Iraq - and Baer's careful examination of each of these cases shows us an Iran well on the way to accomplishing many of its goals without signifigant attention or opposition from western powers preoccupied with the nuclear issue and the use of Middle Eastern affairs as a tool for internal political infighting.
Recent events uncovering an Israeli intelligence campaign inside Iran shed an interesting light on Baer's revelations in this book, and while his portrayal of the religious and cultural struggle in Iraq following the destruction of Saddam Hussein's regime certainly correlate with what other sources are now telling us about the region, it is unclear to which the extent of Iran's war-by-proxy in other regions as portrayed by Baer matches up with the reality.
Nonetheless, the book offers a view far freer of rhetoric meant to establish a position on the American political spectrum than much other current writing on the Middle East, and is essential reading for anyone interested in the future of Iran's relationship with the United States.
Message Edited by PaulH on
03-05-2009
01:53 PM
Permalink
Status: Bookseller Picks
Art Spiegalman's Maus is renowned for having dramatically pushed foward the artform of comics with his very personal tale of his family's experiences in the Holocaust.

Sacco's Safe Area Gorazde now pushes the form even further, taking us into the fractured Bosnia of the early 1990's with the eye of a journalist. The narrative concerns the city of Gorazde, a predominantly Bosniak (Muslim) area that is surrounded by Serb territory and which is only connected to the rest of the soon-to-be Muslim-Croat federation only by one narrow road on which UN convoys run. At first the story appears light-hearted as Sacco makes friends with the inhabitants of the town and gets his bearings - but as these inhabitants tell us their stories the truly gruesome nature of this conflict is unveiled and grotesquely illustrated through Sacco's detailed artwork. The narrative is supported not only by Sacco's illustrations (which provide a very realistic sense of the atmosphere of the place - something lacking in many other non-fiction books covering this conflict) but also by substantial research - at several points Sacco takes some time to explain the often confusing historical background to the conflict.

My only complaint is that the scope of the story is somewhat narrow and comes off as a bit biased - we never see anything from the Serb or Croat perspectives in this book, and that's a signifigant lack. But given the focus on a particular geogpraphic location it does to some extent make sense.
Anyone interested in the history of the Balkans or the recent conflict should certainly read this, as should anyone who is a fan of comics that truly push the artform in a new direction and show what it is capable of.
Message Edited by Kevin on
03-05-2009
09:10 AM
Permalink

Status: Bookseller Picks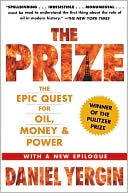 In the 150 years since "Colonel" Edwin Drake's well struck oil in Titusville, Pennsylvania, the preeminent driving force in our world has been petroleum. Oil has been behind the expansion and collapse of global empires and personal fortunes. Oil was both a key factor in the collapse of Germany and Japan during World War II, and propelled the explosive growth in postwar America. Wars have been fought for it, and nations have revolted over foreign control of it.
Nowhere is this tumult better chronicled than in The Prize: The Epic Quest for Oil, Money & Power, Daniel Yergin's epic Pulitzer-winning history of oil and its affect on industry, geopolics, and world society. Spanning the globe, and featuring a colorful list of players ranging from titans of industry and wealthy desert sheikhs to Texas "wildcatters," The Prize is gripping history that flows off the page.
I first read this book in 1993, after my seventh grade social studies teacher showed the class excerpts from the eight-hour PBS documentary based on the book. It was incredibly informative then, and is even more relevant today as we face important decisions related to energy supply and consumption, and their effect on both the American and global economy. The Prize isn't just another business history title; it speaks directly to the political and sociological issues brought up by how we as a people consume oil in what Yergin dubs the "Age of Hydrocarbon Man." With the 2009 updated edition, which includes a new epilogue covering events and trends since its first publication, The Prize has maintained its place as the essential book on its subject.
I'm a firm believer in the old adage "those who do not know history are doomed to repeat it." The Prize should be mandatory reading if for no other reason than we can't afford to make the same mistakes again as we try and find our path forward.
Permalink

Status: Featured Selections
You could call Outcasts United a sports book, but that would be telling only one tenth of the truth. Warren St. John's book is the story of a Georgia soccer team (three squads actually) that consists of young refugees from a full roster of world trouble spots: Afghanistan, Iraq, Bosnia, Somalia, Sudan, Kosovo…. Somehow, under the mentoring of a gentle female coach, these frightened strangers in a strange land become a band of brothers and, in their best moments, a pretty decent soccer team. Finally though, St. John's story isn't about athletes or sports victories; ultimately, you find yourself rooting for the Fugees and their families as real people. We must admit; we never wanted this book to end.
Message Edited by PaulH on
05-28-2009
07:54 AM
Permalink

Status: Featured Selections
The arresting story of how a single woman's struggle to keep a small cottage evolved into a landmark case before the U.S. Supreme Court.
The little pink house on this book's cover belonged to Suzette Kelo; or at least, so she believed. In 1997, this strong-minded EMT left a troubled marriage and bought this modest cottage in working class New London, Connecticut. She was still settling in when the city's development corporation threatened to invoke its right to eminent domain to force home owners to make way for a giant Pfizer research complex. Refusing to abandon her newfound home, Kelo joined neighbors in legal actions that eventually landed her case in the United States Supreme Court. Even a historic decision in that high court, however, did not bring final resolution. In fact, as award-winning journalist Jeff Benedict notes in this powerful book, the saga of the single little pink house has implications that none of us can ignore.
Message Edited by Kevin on
02-19-2009
10:20 PM
Permalink

Status: Bookseller Picks
This book was an amazing recount of the boom in the cocaine industry and distribution. This real-life account by Roberto Escobar, brother of Pablo Escobar, will have you second guessing your perception of drug traffickers. Roberto tells the tale of his Robinhood-like brother who truly was a man of the people who wanted nothing more than to work in politics. He tells the tale of exotic palaces with animals from all over the world and of the rise and fall of the Medellin Cartel. This book takes you through Columbia, the jungles, drug laboratories, even prison. This book was easy to read, easy to follow, and had such an amazing content. This story definitely makes you take a better look at what is behind the drug and the people who brought it to the world on a platter, sometimes 15 tons a day.
Permalink

Status: Featured Selections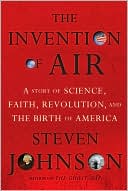 An exciting saga about a brilliant 18th century iconoclast that matches a talented storyteller with a superb subject.
Internationally famous in his own time, British polymath Joseph Priestley (1733-1804) is best remembered today, if at all, as the discoverer of oxygen, sulfur dioxide, nitrous oxide, and other "different kinds of airs."
Few of us know that this eminent scientist was also a prominent participant in the early shaping of our republic. Steven Johnson's riveting The Invention of Air renders that story with all its implicit drama, tracking this protean thinker through an active life punctuated by controversy. In England, Priestley's radical religious views and support of the French Revolution made him the target of violent riots; when he and his family emigrated to the United States in 1794, his ideas and writings became political lightning rods, influencing many thinkers, most significantly Thomas Jefferson. This carefully researched narrative by the author of The Ghost Map provides a revealing view of a history we thought we knew.
Message Edited by Kevin on
02-19-2009
10:21 PM
Permalink