New Message
Board Options
Collapse View

Expand View

Mark all Messages as New

Mark all Messages as Read

Float this Board to the Top

Bookmark

Invite a Friend

Status: Bookseller Picks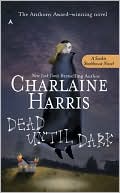 When first told to try the Southern Vampire Series, I was skeptical at first since I had heard about a show on HBO (True Blood) based on them and it didn't really seem like "my thing." I was so wrong! Dead Until Dark is the first of 9 (for now) books by Charlaine Harris about the feisty heroine, Sookie Stackhouse. It took me less than one day to finish and I bought all of the rest the next day so I didn't have to wait for the next book should I finish while the bookstore was closed for the night. This book (and the rest that followed) were laugh-out-loud funny! Sookie is such a dynamic character and she fills the pages with uproarious wit and stubborn panache. Her exploits, while firmly in the realm of fantasy, are so well-written that I felt as though I was right there with her, tending tables at Merlotte's.
The premise behind the Southern Vampire Series is also part of the appeal of the novels. While reading vampire novels in the past, I have always wondered what it would be like if the vampires were no longer condemned to the hidden underworld. Charlaine Harris begins her first novel of the series by answering this very question. In the series, vampires have just "come out of the coffin" due to the invention of synthetic blood. Since they have synthetic blood, they do not need to be a danger to humans and announce themselves to the world. Sookie sees the announcement on television and her bar, Merlotte's begins to carry True Blood, just in case. Sookie meets her first vampire when he comes into the bar for a drink and is drawn into the vampires' no-longer-hidden world due to her own abilities as a psychic and her blossoming relationship with the small town's very own resident bloodsucker.
Dead Until Dark combines so many elements of fiction, I recommend it to everyone. If you are looking for humor, fantasy, romance, drama, or just something new to try, I very highly recommend trying out Dead Until Dark. In the style of truly entertaining reading, it is extremely addictive and very hard to put down so beware! Should you wind up hooked on them as myself and so many others, the next books are Living Dead in Dallas (Sookie Stackhouse / Southern Vampire Series #2), Club Dead (Sookie Stackhouse / Southern Vampire Series #3), Dead to the World (Sookie Stackhouse / Southern Vampire Series #4), Dead As a Doornail (Sookie Stackhouse / Southern Vampire Series #5), Definitely Dead (Sookie Stackhouse / Southern Vampire Series #6), All Together Dead (Sookie Stackhouse / Southern Vampire Series #7) , From Dead to Worse (Sookie Stackhouse / Southern Vampire Series #8), and Dead and Gone (Sookie Stackhouse / Southern Vampire Series #9) .
Permalink

Status: Bookseller Picks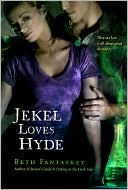 Jekel Loves Hyde is coming out in May!
As soon as I finished the last page of Jessica's Guide to Dating on the Dark Side, I immediately rushed to the computer to look up Beth Fantaskey's other books. To my dismay, there were none. So when I came across the advance reading copy of Jekel Loves Hyde, I was delighted! It didn't let me down, either!
Jekel Loves Hyde is a great love story with twists and turns and an ending as unpredictable as Fantaskey's first novel. It is also a murder mystery heavily enmeshed in the lore of Dr. Jekyll and Mr. Hyde (although not a retelling).
The funeral of Jill Jekel's father opens the novel and is the introduction to the character, Tristen Hyde, the dark, unusual student from England. He waits in the back of the cemetery until Jill is about to break down and then unexpectedly approaches her and lets her cry on his shoulder, tells her "It does get better, hurt less. Trust me, Jill," then leaves.
The story resumes with the first day of school. Jill and Tristen go to school together and share a chemistry class. Jill's mother is not coping with her new life as a widow at all, and Tristen's father is distant and demanding. Both are good chemistry students and Jill recruits Tristen to help her win a chemistry scholarship. Don't be fooled by the innocent-sounding plot, however: it quickly turns ugly and gets complicated. I'm not telling any more of that though; you'll have to read it for yourself!
The story is dual-narrated by Jill and Tristen alternately, but is does nothing to alleviate the suspense. When one narrator leaves you on a cliff-hanger, you turn to the next chapter only to find that it's the other character and you have to wait! I read the book in one sitting and was dead to the world furiously turning pages until I finished (much to my family's dismay!). So for teens and older kids, it's a great book! For adults, it's a quick read but still definitely worth it so be sure to check it out this May!
Keep 'em coming, Beth Fantaskey!
Permalink

Status: Bookseller Picks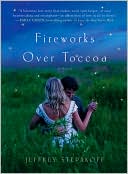 Jeffrey Stepakoff's debut novel is a quick and satisfying read about young love that takes place as World War II is ending.
Lily Davis Woodward is married for only two weeks at age 17 before her husband Paul leaves for Europe to help with the war. Jump ahead three years and the entire town is anticipating the return of their sons, brothers, and husbands. Lily has spent the last three years getting their home ready and being the good southern lady her mother, Honey, raised her to be.
A chance encounter with Jake Russo is where the story really gets going. A pyrotechnics specialist, he is in town to set up the fireworks for the town's July 4th celebration. They only know each other for several days, but so much happens and, as the reader, you will be sucked into those special, passionate days they spend together.
The story is told as a a series of flashbacks so I was reminded of both The Notebook and Titanic. The story is like others you may have read before, but Stepakoff makes it fresh with his descriptions and inclusion of the art of fireworks.
Read this if you want a beautiful, quick story. This would be the perfect book to read while relaxing on a porch swing with a glass of sweat tea on a hot summer day.
Permalink

Status: Bookseller Picks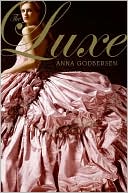 I have this horrible tendency to read the first book in a series and then stop before the next one, not because I don't like it but because I find something else to read. It's the whole "attracted to shiny objects" characteristic translated to my book list. But after staring at The Luxe for weeks after it came out, mesmorized by that humongus gown on the front cover, I finally picked it up.
I loved every moment of it. Right off the bat, we have scandal and intrigue: the mysterious death of a young Manhattan socialite. But the intrigue doesn't stop there. Godbersen does a great job of creating characters that practically live and breathe alongside us. It doesn't matter that the setting is so removed from us (1900s New York City) because the crises and interests of her heroines and heros are the same as today. We love, we lust, to want what we can't have, and we do whatever is necessary to get it.
As a quick aside, I realized after finishing the first book in the series that it appeals to me because my favorite "classic" author is Edith Wharton. Wharton penned The Age of Innocence, Ethan Frome, and, my personal all-time favorite, The House of Mirth. It's clear that Godbersen is influenced by and respects Wharton as well. The time period is similar, the society in which the characters live, and their class problems and struggles all originally stream from Wharton's pen.
I hope that any teen who enjoys this series might look to Wharton for more.
Permalink

Status: Bookseller Picks
After reaching the end of Breaking Dawn (Stephanie Meyer, Twilight saga) I, like thousands of others, felt a void and wondered what I could possibly find to fill it. While I am particularly fond of vampire stories, a vampire story alone is not enough to make a good read. I actually picked up Jessica's Guide to Dating on the Dark Side because my name is Jessica and I needed something quick to read on a break. As it turned out I couldn't put it down and kept thinking about it in between breaks and longing to return to the pages. It is written as a teen book but, like Twilight and Harry Potter, it is a great adult read also. It is not a romance in the traditional sense because Jessica resists her arranged marriage to Lucius right from the beginning. The story more tells the tale of coming of age in an entirely new way and becomming who we really are. The novel kept me guessing the whole time. With a great deal of teen fiction, I often find myself accidentally guessing how it will end but I was wrong every time I thought I had this one figured out! This is Beth Fantaskey's first novel and I hope she plans to write many more. So curl up in a comfy place because, once you start this book, you'll be there until it's done!
Permalink

Status: Bookseller Picks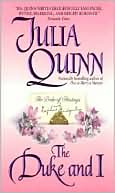 If you're like me, you try and pick your way through different sorts of books during the various seasons. And summertime is the best time for light reading. Of course, light reading is different for everybody, but let me recommend a great romance series to all the romance readers out there. A long time ago, I used to read romance novel after romance novel after romance novel. Some I liked, some I didn't -- but only one author I return to again and again. Julia Quinn has written a long list of Regency-era romance novels, and usually she releases a new one each summer. Perfect timing for my romance novel itch.
Daphne, the fourth of the Bridgerton clan, stars as heroine in the first novel. And very quickly in Quinn's series do we meet all the Bridgertons -- all 8 of them, all named alphabetically by order of birth: Anthony, Benedict, Colin, Daphne, Eloise, Francesca, Gregory, and Hyacinth. Each one Quinn has given his or her own personality and own story. No two are the same, which I think is such a feat today in the romance novel world.
One thing I like about Quinn's books is that each one is distinct in tone and character and yet they all practically bleed of the author. Julia Quinn's wit is unmatched. Her descriptions bring the book alive. And her characters -- especially the mysterious Lady Whistledown out of this series and the grouchy Lady Danbury are real.
The best thing about Quinn's books is the storytelling. A near second is her characters, all of whom I wish I could be best friends with and sit down with for tea and biscuits. Her Regency romances completely enrapture me. I find that I want to live there. I want to experience it. And with characters as lovable (and lust-able!) as the Bridgertons, who wouldn't want that?
I'm not going to highly praise every book in Quinn's Bridgerton series, but I am going to talk about my favorite. The only reason I didn't start out with this one is because reading it first would spoil the rest of the books for you. With that said, the fourth book in the series is my all-time favorite romance novel. I can't count the number of times I've read it.
Heroine Penelope Featherington is, I think, the most like any girl (even modern girls). She's not breathtaking, she's not a genius, she's slightly clumsy, and she wishes she could speak her mind more often. Also, she's resigned herself to a life of spinsterhood because she's nearing 30 and still unmarried. Enter Colin Bridgerton, third Bridgerton, who has known Penelope his entire life. But suddenly, today when he sees her, it's different for him. And they both have secrets they're afraid to share.
I truly believe you're missing out if you're a romance novel fan if you haven't read one of Julia Quinn's book. I will return to them again and again and even knowing how it all turns out in the end doesn't bore me. The characters are my friends. And Julia Quinn is a friend -- it is her telling these stories and bringing them alive. Start with The Duke and I and make your way through the series. You won't want to put them down and once you're finished, you'll want to start all over again.
So, who's your favorite Bridgerton?
Permalink

Status: Bookseller Picks
When fifteen year old heroine Callie Montgomery purchases a pair of red Prada pumps with sky-high heels she thinks her life will change from high school geek to A-list fashionista in one smooth step. She's out to impress her savvy classmates while traveling on a school trip in London. Not only is Callie socially awkward, she is an admitted klutz. It only takes her three steps out of the Prada shop in her new shoes to trip and hit her head waking up in 1815 Regency England. Her twenty-first century manners rub up against early nineteenth century propriety, especially with the arrogant but dishy Duke of Harksbury. He thinks she is outspoken and ill-mannered; she thinks if he wasn't such a complete jerk, he'd be a great catch. Sound familiar? Classics readers will no doubt see the similarities to Jane Austen's famous romantic couple Elizabeth Bennet and Mr. Darcy from Pride and Prejudice and smile.
Light, bright, and sparkly, Prada and Prejudice is this high-concept time travel fantasy that has made a grand entrance into the emerging Young Adult fiction genre. In her debut novel, Mandy Hubbard has given us an endearingly angst ridden heroine struggling to find herself in a teenage world flooded with designer clothes and confusing priorities. Her adventure in the past not only influences others sensibilities, but like Dorothy in The Wizard of Oz, she comes to realize that her red shoes are not her ticket to happiness. It was there all along, waiting to be discovered in herself. I recommend it highly for young adult readers (and those young at heart) who are in need of a quick escape, and a hearty laugh.
Laurel Ann, Austenprose
Permalink

Status: Bookseller Picks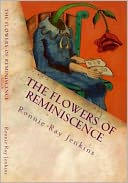 The Flowers of Reminiscence Imagine waking up in a nursing home a thousand miles from your home without a clue as to why or how you ended up there. There is that battered cardboard box in the corner someone was kind enough to leave you. Oh, near the bottom is your journal. The one your mother started for you in 1901, and you have added pressed flowers and inscriptions to it as you journeyed through life. Maybe it will help you solve the mystery of how you ended up here at Beacon Manor on the outskirts of a small Texas town. Let's hope it does.
She needs her memories to survive, and you will never forget her. Can each trip back in time heal her memory? One Flew Over the Cuckoo's Nest, meets, Fried Green Tomatoes in this touching, illuminating novel of an elderly woman's seach for answers. A vivid, historical, and an inspiring read that women say they cannot put down.
Permalink