New Message
Board Options
Collapse View

Expand View

Mark all Messages as New

Mark all Messages as Read

Float this Board to the Top

Bookmark

Invite a Friend

Status: Bookseller Picks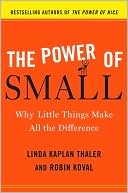 The Power of Small by Linda Kaplan Thaler and Robin Koval is an excellent follow up to their previous title The Power of Nice. Thaler and Koval run a successful advertising agency, and they have found that the small things we do for others can benefit us in both our careers and our day to day life.
The authors have many stories about small things people have done--as simple as a "Thank You" after a job interview. Rosie O'Donnell did this at MTV when her career was just starting. Even though she did not get the job, she took a moment to write a thank you to her interviewer for taking the time to talk to her. This lead the interviewer to pass Rosie's tape onto VH1, which lead to her first TV job. If she had not done such a "small" thing, her tape wouldn't have been passed on, and successful career never would have started.
This is a great book; it emphasizes that small is powerful, and not only brings happiness and fulfillment to those around you, but can work in large ways. Sometimes we ony look at the big picture, and we have to learn to look at the small picture. In that way, lies success.
I highly recommend this book for anyone who wishes to turn their work environment into a more positive place, or wants to take small steps on the road to a happier outlook on life. It's easy to read, and has many entertaining stories about other people's success
with "small" moments that changed the course of their lives.
Permalink

Status: Featured Selections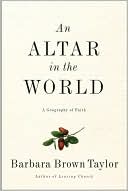 "Holy troublemaker" Barbara Brown Taylor offers comforting guidance for those who seek to lead spiritually rich lives outside church walls.
For many people, authentic spiritual experience and practice doesn't begin or end inside the walls of a church, synagogue, or mosque. Barbara Brown Taylor's Altar in the World serves as a beacon and counsel for those "unchurched" faithful who see themselves not as religious, but as spiritual. In this evocative, wise book, the author of Leaving Church describes how she learned to encounter the God who does not live in the church. An exploration that is both memoir and spiritual guide.
Message Edited by Kevin on
02-19-2009
10:21 PM
Permalink

Status: Featured Selections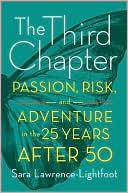 An upbeat, yet realistic "roadmap" for older men and women eager to change their lives midcourse.
Nowadays, variations on "midlife is not the end of life" are trumpeted in scores of self-help books, televisions, and movies. Sociologist Sara Lawrence-Lightfoot's new book distinguishes itself from those feel-good genres with its nuanced blend of insightful professional observations and real-life stories of older Americans who achieved "third chapter" life transformations. To formulate her encouraging conclusions, the author draws on extended interviews with scores of men and women who dared to navigate a new way.
Message Edited by Kevin on
02-19-2009
10:40 PM
Permalink