New Message
Board Options
Collapse View

Expand View

Mark all Messages as New

Mark all Messages as Read

Float this Board to the Top

Bookmark

Invite a Friend

Status: Bookseller Picks
Some of you may have seen my posts about Sookie Stackhouse and the Southern Vampire Novels. This is the most recent addition to the collection. Be aware before you get too excited: this is a collection of short stories already published in various anthologies! Nevertheless, I am a diehard fan of the series (aka I cannot WAIT for more!) and loved getting to stave off my craving for a little longer. The wait between books can sometimes feel like forever so a little extra Sookie was nice. That being said, if you're NOT a diehard fan just looking for every last little bit of Sookie you can get, this will probably not be satisfying for you. The stories are pretty short (even as short stories go) and don't really have much to them. They feel more like deleted scenes from previous books (which I happen to like to watch in movies so that works for me). It fills in some interesting tidbits. You get to see when Sookie first hears about (and then meets) Claude. You also get to see her first encounter with Mr. Cataliades and her first run-in with the Queen of Louisiana. There's also a little bit of Bubba (and who doesn't love that?) and some insight into Eric's personality. There's also a part where you realize that Niall actually is a pretty cool guy to have as a great-grandfather (if a bit unconventional in the way he handles Christmas gifts...).
All in all I liked it a whole lot but will tailor my recommendation just for people who feel the same way I do about picking up every little bit possible. Enjoy these deleted scenes and I'll be back in May when the next book comes out!
PS - The short story collections are Wolfsbane and Mistletoe, Many Bloody Returns, Bite, Unusual Suspects, and Powers of Detection.
Permalink

Status: Bookseller Picks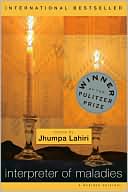 As today is the 40th anniversary of the moon landing, I can't help but think of what a monumental achievement that was. There have been many books written about it, and about the space race in general, but the piece of writing that has stuck with me the most through the years was actually a short story that was only tangentially related to the moon landing.
Jhumpa Lahiri's collection Interpreter of Maladies contains many excellent stories about the Indian-American experience, but my favorite story was "The Third and Final Continent." In it, a newly arrived immigrant finds a room to rent in the home of a 103 year old woman at the same time as Neil Armstrong and Buzz Aldrin were landing on the moon. It was the woman's age that caught my attention. Even if she just barely missed it herself, the idea that it was possible for someone to be alive for both the Civil War and the moon landing fascinated me. Just over 100 years after a bloody war between the North and South, Americans went to the moon in a lander designed in New York, propelled by a rocket designed in Alabama. This story made me realize the potential of man to overcome differences in a short period of time to accomplish common goals.
As I mentioned above, the other stories in this collection are excellent as well, good enough to earn Lahiri a Pulitzer Prize. It is well worth reading.
Permalink

Status: Bookseller Picks
This year Edgar Allan Poe turned 200. What better way to celebrate the author who truly started the Horror and Detective genres than by reading his tales and poems.
These two collection are the top of The Eerie Coterie's List for Poe books. The first is a brand new collection of some of his most famous tales and poems of the macabre, where the latter is the definitive collection of his entire work. It is hefty so you may want to look into the Vintage Trade edition for your pocket and keep the larger volume at home to peruse.
Happy Birthday Edgar Allan Poe (1809-2009) and Happy Halloween to all.
Permalink

Status: Bookseller Picks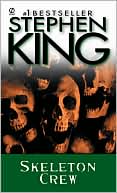 With Halloween only 10 days away you may want to curl up in the safety of your bed with a book. Don't have time for anything too long - try a few short pieces by the King of Horror. Just After Sunset, Skeleton Crew, Night Shift, Nightmares and Dreamscapes and Everything's Eventual are his collections, but for The Eerie Coterie our two top choices are:
Skeleton Crew
Nightmares and Dreamscapes
These two books are full of the scariest and the strangest tales around. My personal favorite in Skeleton Crew is "The Raft" , "The Mist" and "The Reach" and in Nightmares and Dreamscapes there is "Chattery Teeth", "It Grows on You" and "Rainy Season". That last one has to do with frogs falling from the sky. HINT: Think "The Lottery".
Happy Halloween!
Permalink

Status: Featured Selections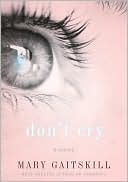 Mary Gaitskill's most recent novel, Veronica, was a finalist for the National Book Award and the National Book Critics Circle Award, but this collection of short stories is what many of her fans have been waiting for. Don't Cry, her first book of stories in more than a decade, doesn't disappoint. Gaitskill's ability to capture the pith and grist of human relationships is sometimes uncanny. Whether the issue is love, sex, aging, or parenting, she grasps what is most essential in a few vivid moments and pages. Several of these stories are classics waiting to be discovered; for starters, read "College Town 1980," "Today I'm Yours," and, definitely, the title piece.
Message Edited by PaulH on
05-28-2009
08:20 AM
Permalink