New Message
Board Options
Collapse View

Expand View

Mark all Messages as New

Mark all Messages as Read

Float this Board to the Top

Bookmark

Invite a Friend

Status: Bookseller Picks
The Flynn City Egg Man It's Easter 1969, and no one is more excited than Cyrus Flannery, the eccentric peddler known as, The Flynn City Egg Man. He's packed up the old panel truck with Easter goodies, and if everyone forgives him for his past business dealings, he just might make the rent this year. It all looks good until...Sandy True, the head cheerleading diva, and maximus drama queen of Flynn City High decides to plot a kidnapping. Her own kidnapping It may allow her time to get to Hollywood, and seek her dream of becoming an actress.
The last person she was seen with happens to be The Flynn City Egg Man, and Sandy's boyfriend, Tyler Armstrong has plans of the peddler. If the cops can't help, Armstrong will take matters into his own hands. After all, it was blood he saw in the Egg Man's kitchen.
Cuffy Landers, a seventeen-year-old reluctant hero enters the fray, and soon befriends the Egg Man. The two are pitted against a suspicious town, and a boyfriend who is hell-bent on revenge.
Recommended for adult, teen, and young adult reading with humor, suspense, and inspiration.
Permalink

Status: Featured Selections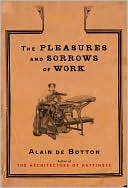 The most important thing to know about Swiss-British writer Alain de Botton is that he is a philosopher of everyday life. In previous books, he has offered reflections on love, travel, architecture, and anxiety, making our experience of each more relevant and understandable. In
The Pleasures & Sorrows of Work
, he examines the working world, where many of us spend most of our lives. To discover what it is about the daily labors that so dominate our mental lives, he gleans observations from his encounters with factory workers, artists, career counselors, accountants, fishermen, and others. His insights about subjects such as what are the qualities that make works happy or sad; meaningful or mindless drudgery. Work is a topic we all think we know everything about; this insightful book proves us wrong.
Permalink

Status: Featured Selections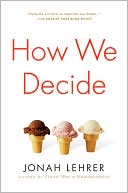 A talented journalist taps the latest research in neuroscience and behavioral economics to explain what we now know about human decision-making.
Each of us makes thousands of decisions a day; so many, in fact, that we make most of them without much forethought or rational reflection. But, as Jonah Lehrer proves in this persuasive book, making "rational decisions" about even the most consequential matters isn't always the wisest strategy. Drawing on cutting-edge studies, he describes how our minds evaluate incoming data and why the optimal mix of feeling and reason depends on the problem at hand. Packed with surprises, How We Decide brims with counterintuitive advice: New Yorker contributor Lehrer argues, for instance, that it's best to emotionally "feel out" major purchases such as buying a house before making the jump. Stimulating reading for fans of Malcolm Gladwell.
Message Edited by Kevin on
02-19-2009
10:37 PM
Permalink

Status: Bookseller Picks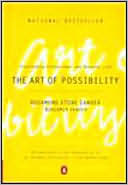 The Zander's insightful and unique take on the art of possibility seeks to uncover the untapped riches of the correct use of our imagination. This new look at understanding creativity, the uprooting of dead images and the revision of outdated assumptions in order to eliminate self-imposed limitations and experience one's own soulful existence. These real life anecdotes and practical applications provide the reader with the knowledge and tools to experiment with the dynamic choice of possibility in our own lives.
Message Edited by Kevin on
03-05-2009
08:39 AM
Permalink

Status: Featured Selections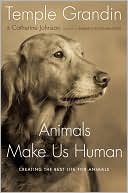 A specially gifted "animal translator" shares fascinating insights and observations on how we can treat other creatures in ways that are more truly humane.
The culmination of more than thirty years of work with other species, Temple Grandin's Animals Make Us Human delivers on the assertions of both its title and subtitle. Drawing on keen, hard-won observations, the author of the bestselling Animals in Translation and Thinking in Pictures draws on her experiences as an autistic woman to describe core emotion systems shared by humans and other creatures: a need to seek; a sense of rage, fear, and panic; feelings of lust; an urge to nurture; and an ability to play. Her detailed examples encompass much of the animal kingdom, including dogs, cats, horses, cows, pigs, poultry, wild creatures, and captives of zoos. An engaging nature book that spells out how we can make animals happy.
Message Edited by Kevin on
02-19-2009
10:50 PM
Permalink

Status: Featured Selections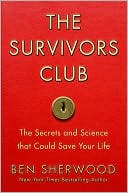 The best answers available to one of life's core questions: How can I survive danger?
Even when we're in the safest of situations, we humans worry and wonder about survival. Whether we're imagining how we would escape from a burning building or plane; avoid a deadly wild animal attack; or stay alive as a psychopath's hostage, we all know that surviving is the bottom line. Los Angeles Times journalist Ben Sherwood traveled the world to learn the secrets that helped real men and women stay alive in moments of extreme physical crisis. The stories are gripping; the lessons could be life-saving.
Message Edited by Kevin on
02-19-2009
10:37 PM
Permalink

Status: Featured Selections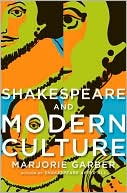 Too refreshing to be restricted to an academic audience, this sprightly romp uses dozens of example to show us that Shakespeare still lives.
"The premise of this book is simple and direct: Shakespeare makes modern culture and that modern culture makes Shakespeare." Award-winning Shakespeare scholar Marjorie Garber demonstrates her thesis with an often astonishing array of contemporary appropriations, including Stratford Bard influenced rock lyrics, advertisement campaigns, and management primers as well as more respectable plays, novels, and ballets. Her trenchant examination of ten major Shakespearean dramas shows how each has been mined not only for its archetypal messages, but also reshaped to reflect more modern preoccupations.
Message Edited by Kevin on
02-19-2009
10:23 PM
Permalink

Status: Bookseller Picks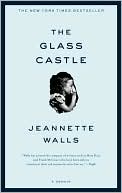 Join Jeannette Walls in the story of her upbringing. Living as almost vagabonds, her family was always on the run. Follow her family across the USA while her parents somehow make life seem like a game...for awhile that is. At 3 years old, Jeannette finds herself on fire as she was cooking herself hotdogs, as an adult on the way to a dinner party, she sees her mother rummaging through a garbage can, each chapter will have you wondering what could possibly come next. This story will have you locked in and won't let up until it's over. It's amazing how strong people can really be and how the lives that each of us lead can be so much deeper than we imagine. If you're looking for a book that you will not be able to put down, this is it.
Permalink

Status: Bookseller Picks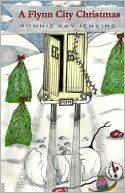 A Flynn City Christmas
Unlike any Christmas story before, the second book in the series of The Flynn City Egg Man is another romp through Appalachia. This time it is Christmas, 1971. An eccentric peddler, a reluctant hero, and the rest of the gang meet up again in a town that is short on holiday magic.
Christmas is coming to Flynn City, and it seems everyone needs a miracle. Especially, the Flynn City Egg Man. His investment in the "Claser," results in all of his assets seized and he finds himself broke. Angry, he takes it out on an iguana, in a town that worships the reptile. Now, he finds himself in a Mexican jail.
Sandy True, the local drama queen who orchestrated her own kidnapping back in Easter 1969, in The Flynn City Egg Man, is pregnant, and her boyfriend Tyler Armstrong is about to be released from jail. Cuffy Landers returns back to Flynn City from college to spend winter break in the coal patch with his father, and to keep out of Tyler's way. After all, can you really forgive someone who tried to kill you?
A major snowstorm strikes the area, and it will take more than one Christmas miracle to save a town already on the verge of dying. Will there be enough miracles to go around?
Jenkins paints a holiday landscape of hope, inspiration, and a coming of age journey promising to take you back to a place in time that offers up Christmas in a brand new light. Recommended for adult and young adult reading.
Permalink

Status: Bookseller Picks
Depressions are, by very definition, depressing; but as Morris Dickstein's dexterous history shows, that is not always completely so. Dancing in the Dark reminded me that the Great Depression produced an overflowing trove of buoyant popular culture: from Fred Astaire and Ginger Rogers elegance to screwball comedy zaniness. Nor was this all escapism. Dickstein shows us that this "New Deal in Entertainment" encompassed a varied stimulus package of social consciousness, individualism, and sheer speed and energy; a mixed bag of Steinbeck, Agee, Ellington, and, yes, Busby Berkeley. Reading this ultimately exhilarating history gave me a renewed appreciation of how rich the arts can be in impoverished times. It also convinced me that Norman Mailer was right when he called its author "one of our best and most distinguished critics."
Permalink

Status: Featured Selections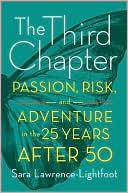 An upbeat, yet realistic "roadmap" for older men and women eager to change their lives midcourse.
Nowadays, variations on "midlife is not the end of life" are trumpeted in scores of self-help books, televisions, and movies. Sociologist Sara Lawrence-Lightfoot's new book distinguishes itself from those feel-good genres with its nuanced blend of insightful professional observations and real-life stories of older Americans who achieved "third chapter" life transformations. To formulate her encouraging conclusions, the author draws on extended interviews with scores of men and women who dared to navigate a new way.
Message Edited by Kevin on
02-19-2009
10:40 PM
Permalink