New Message
Board Options
Collapse View

Expand View

Mark all Messages as New

Mark all Messages as Read

Float this Board to the Top

Bookmark

Invite a Friend

Status: Featured Selections
You could call Outcasts United a sports book, but that would be telling only one tenth of the truth. Warren St. John's book is the story of a Georgia soccer team (three squads actually) that consists of young refugees from a full roster of world trouble spots: Afghanistan, Iraq, Bosnia, Somalia, Sudan, Kosovo…. Somehow, under the mentoring of a gentle female coach, these frightened strangers in a strange land become a band of brothers and, in their best moments, a pretty decent soccer team. Finally though, St. John's story isn't about athletes or sports victories; ultimately, you find yourself rooting for the Fugees and their families as real people. We must admit; we never wanted this book to end.
Message Edited by PaulH on
05-28-2009
07:54 AM
Permalink

Status: Featured Selections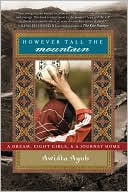 Awista Ayub's peaceful revolution in Afghanistan began with little more than eight brave young women, a few soccer balls and her own strong will. When she returned to the country that she and her family had left when she was just two years old, Awista was determined to empower Afghan women through sports, but her efforts faced stubborn opposition. For many locals, especially those who had grown up under Taliban rule, female athletics were immodest and disgraceful. In this memoir, Ayub describes how the Afghan Youth Sports Exchange was born in strife and grew into a safe zone where women can be themselves. Ultimately,
However Tall the Mountain
is a thoroughly inspiring true story about sports, feminism, political change, and living out your dreams.
Permalink

Status: Bookseller Picks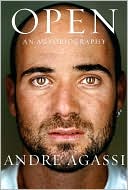 Being the tennis fanatic that I am, I knew I would enjoy this book. What I didn't expect was to learn something about and from this great champion. Most of the world knew who Andre Agassi was in the '90s, but hardly anyone knew what he had been through and what was going through his mind while playing his matches. This book is honest, reads quickly, and will make you laugh, cry. and cheer.
Reading Agassi's impeccable retellings of key matches took me back to those days as I sat on the edge of my seat watching those Grand Slams on TV. I loved hearing how he interacted with other great champions such as Pete Sampras and Jimmy Connors. It was also fascinating to be with him, on his side of the court, as he waited to return serve and finally, it became apparent how he was the best returner in the game of tennis.
His dad started him young in tennis and Open takes the reader from those early days through his time at the Bollettieri Prison (I mean Academy) and on to his beginnings as a pro. Agassi tells, with brutal honesty, about his marriage to Brooke Shields, his relationship with his father, and, as has been sensationalized by the media, his use of a hairpiece and meth.
Finishing Agassi's autobiography will leave you exhausted. Not only does he take you on an emotional roller coaster, but as the reader, you run every hill with him, return every bomb from Sampras, and feel every injury he has.
This is an excellent sports memoir and I would recommend it to anyone who enjoys sports, people, or great stories.
Permalink

Status: Featured Selections
I'm nominating A Course Called Ireland, because as I can personally attest, you don't have to be either Irish or a golfer to enjoy this book. Tom Coyne, the author, spent fourteen weeks taking a long walk through all thirty-eight Irish seaside golf courses and at least that number of local pubs and overnights. He transformed what could have been either a golfer's dream or the proverbial "long walk spoiled" into a lively sports/travel essay hybrid that had me laughing out loud more than once and actually sorry when it was over.
Message Edited by PaulH on
05-28-2009
08:22 AM
Permalink