New Message
Board Options
Collapse View

Expand View

Mark all Messages as New

Mark all Messages as Read

Float this Board to the Top

Bookmark

Invite a Friend

Status: Featured Selections
The first American bank robberies were crude affairs; fumbling, improvised attempts to wrest cash from downtown vaults. That all changed with George Leslie, the prime mover in J. North Conway's
King of Heists
. Leslie was no inside job bungler; he was a polished Gilded Age gentleman, the brilliant, successful architect son of a prominent Cincinnati brewer. Like his table manners, his bank work was meticulous: He spent three years planning the 1878 Manhattan Savings Institution robbery, the crown jewel of all his heists. This masterful break-in netted nearly three million dollars in cash and securities, approximately $50 million in today's currency, making it the most lucrative bank theft in history. But, as Conway notes, Leslie was no one-shot wonder; in the decade before the Manhattan Savings heist, he and his gang were responsible for eighty percent of the bank robberies in the country. More startling yet, Leslie never spent a day in jail.
King of Heists
presents this notorious criminal as a captivating antihero, an enigmatic robber who dared to steal from the robber barons.
Permalink

Status: Bookseller Picks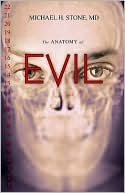 Although evil to some is just a word, its meaning is so wide and inclusive, it's hard to find a definitive meaning. Michael Stone-host of Discovery channels:'Most Evil' series- has taken the word evil, and broken it into 22 levels of depth and meaning. Thoroughly researched, he has read over 600 biographies of various criminals and crimes, to develop this system. Factors he includes in his definitions include heredity, adverse environments, esp, in childhood, mental illnes and head injury. And mind altering drug abuse. This book is an effort to define evil as a way of predicting and/or noticing early signs of violence in children, hoping to prevent them and save them from responding to these urges, and return to a more "normal" lifestyle. Easy to read and understand, this book should be read by anyone with an interest in psychology or forensics. Good read!!
Permalink

Status: Featured Selections
The world's most famous painting is stolen from a museum; a pair of promising young artists are fingered as the prime suspects. It sounds like speculative historical fiction or perhaps the beginning of Dan Brown's next novel, but it's actually the very real story of the 1911 theft of the Mona Lisa from the Louvre. Like everybody else, I thought that I knew all there was to know about Leonardo da Vinci's enigmatic artwork. R.A. Scotti's truly riveting account of the heist showed me how wrong I was. Obviously, this was no ordinary crime: In fact, this brazen act of thievery by a rank amateur was so successful that a full day passed before any alarm was sounded! But what followed was even more stunning: The thoroughly confused and embarrassed police hauled in artist Pablo Picasso and poet Guillaume Apollinaire as possible culprits. Even more surprisingly, the surprisingly altruistic portrait-snatcher became a hero in his native country! I had never before heard of this book's author, but make no mistake:
Vanished Smile
a great read.
Permalink

Status: Bookseller Picks
This book was an amazing recount of the boom in the cocaine industry and distribution. This real-life account by Roberto Escobar, brother of Pablo Escobar, will have you second guessing your perception of drug traffickers. Roberto tells the tale of his Robinhood-like brother who truly was a man of the people who wanted nothing more than to work in politics. He tells the tale of exotic palaces with animals from all over the world and of the rise and fall of the Medellin Cartel. This book takes you through Columbia, the jungles, drug laboratories, even prison. This book was easy to read, easy to follow, and had such an amazing content. This story definitely makes you take a better look at what is behind the drug and the people who brought it to the world on a platter, sometimes 15 tons a day.
Permalink

Status: Featured Selections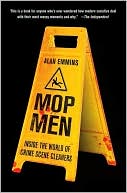 The strangely enthralling true story about the men who clean up the messes that serial killers leave behind…
As every CSI enthusiast knows, murderers often leave gory scenes. But who cleans them up after the forensic wizards are done with their work? To answer the question, journalist Alan Emmins went behind the yellow tape to scope out the work of Crime Scene Cleaners Inc., a nationwide business described in its flyers as "a cleaning maintenance service specializing in the cleanup of homicide, suicide & accidental death." Mop Men offers a fact-filled, tongue-in-cheek profile of Crime Scene Cleaners mogul Neal Smither, a family man who leads a life more double than that of any serial killer.
Message Edited by Kevin on
02-19-2009
10:38 PM
Permalink