New Message
Board Options
Collapse View

Expand View

Mark all Messages as New

Mark all Messages as Read

Float this Board to the Top

Bookmark

Invite a Friend

Status: Bookseller Picks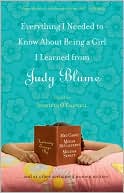 I think I speak for many women when I say Judy Blume is a writer whose books are very dear to me. From Otherwise Known as Sheila the Great to Blubber and Are You There God? It's Me, Margaret to Forever... and Deenie to Wifey Judy Blume's books covered nearly every aspect of my life from childhood to adulthood. The contributing authors of Everything I Needed to Know About Being a Girl I Learned From Judy Blume agree - most couldn't imagine a time without the comfort of Judy Blume's words. Blubber showed us what it was like to be the target of a bully...and what it's like to be the bully as well. Margaret helped bridge the gap between little girl and teen - whether the physical aspects of puberty or trying to find a middle ground on religion Margaret was there and I read her book over and over. Forever was the book we all sneaked from friends' older sisters. I had questions, things I might not know how to ask of my parents, but Judy Blume's books were there for me and if not with the complete answer then at least a place to start. The twenty-four essays of Everything I Needed to Know celebrate the joy of Judy Blume's world and are a wonderful nostalgic trip back through childhood and the joy of reading. When you're done with this book you'll need a box of tissues and Judy Blume's collected works to read over again.
Message Edited by pedsphleb on
05-29-2009
03:53 PM
Permalink

Status: Featured Selections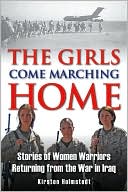 Kirsten Holmstedt's
Band of Sisters: American Women at War in Iraq
spotlighted the female soldiers, sailors, Marines, and airmen who serve in Iraq; it also extinguished forever the fiction that U.S. women aren't fighting on the front lines in the Middle East.
The Girls Come Marching Home
isn't just the obligatory follow-up to that award-winning book. It is a standalone tribute to the courage, resilience, but also the hardships experienced by women warriors on their return to the States. As in her previous book (which is now in paperback), Holmstedt profiles individual women in the services, describing how these ordinary women cope with the extraordinary circumstance of combat and its aftermath. This isn't a pro-war book or an anti-war book; it's a book about real women who put their lives on the line and came back to tell about it.
Permalink

Status: Featured Selections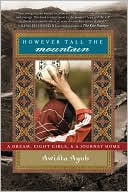 Awista Ayub's peaceful revolution in Afghanistan began with little more than eight brave young women, a few soccer balls and her own strong will. When she returned to the country that she and her family had left when she was just two years old, Awista was determined to empower Afghan women through sports, but her efforts faced stubborn opposition. For many locals, especially those who had grown up under Taliban rule, female athletics were immodest and disgraceful. In this memoir, Ayub describes how the Afghan Youth Sports Exchange was born in strife and grew into a safe zone where women can be themselves. Ultimately,
However Tall the Mountain
is a thoroughly inspiring true story about sports, feminism, political change, and living out your dreams.
Permalink

Status: Bookseller Picks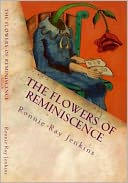 The Flowers of Reminiscence Imagine waking up in a nursing home a thousand miles from your home without a clue as to why or how you ended up there. There is that battered cardboard box in the corner someone was kind enough to leave you. Oh, near the bottom is your journal. The one your mother started for you in 1901, and you have added pressed flowers and inscriptions to it as you journeyed through life. Maybe it will help you solve the mystery of how you ended up here at Beacon Manor on the outskirts of a small Texas town. Let's hope it does.
She needs her memories to survive, and you will never forget her. Can each trip back in time heal her memory? One Flew Over the Cuckoo's Nest, meets, Fried Green Tomatoes in this touching, illuminating novel of an elderly woman's seach for answers. A vivid, historical, and an inspiring read that women say they cannot put down.
Permalink