Thread Options
Mark as New

Mark as Read

Bookmark

Subscribe

Email to a Friend

Sherlock Holmes might enjoy investigating the curious case of the poinsettia, which has a dreadful reputation most say is ill-deserved. Some children or pets may indeed become ill from ingesting large quantities of this popular plant, but virtually all sources now say that the poinsettia, while not edible, is not a killer. On the other hand, castor bean—with its intriguing seedpods and striking foliage—contains the toxin ricin, which is deadly to man and beast. Jimsonweed (also mentioned in Amy Stewart's book) are hallucinogenic and dangerous to ingest . . . or smoke.
Speaking of smoke—some people have been hospitalized due to smoke inhalation while burning poison ivy in an attempt to get rid of it. "Leaflets three, let it be" is a phrase long used to warn about the inadvisability of touching poison ivy, but the stems, roots, and every other part of the plant are toxic, too. Three-leaved plants such as Virginia creeper may strike fear into the hearts of those who don't recognize poison ivy, but it's better to be safe than sorry. Learn to recognize poison ivy, poison sumac, and poison oak—whichever is most prevalent in your area. Oh, and, by the way, it may be safe to touch Virginia creeper, but eating any part of the vine will bring on nausea, vomiting, and can even cause kidney damage. A guide to poisons, such as
The North American Guide to Common Poisonous Plants and Mushrooms can be very helpful.
While even brushing against poison ivy can bring out an itchy, blistering rash, which is a form of contact dermatitis, other plants contain oils that react with the skin in sunlight. This is called phytophotodermatitis, and the culprits are usually either rue (Ruta graveolens) or gas plant (Dictamnus albus). One sunny afternoon I relocated some rue, a shrubby herb, in my mom's garden, and I was concerned to find my arms covered in red blotches, resembling port wine-type birth marks. They only itched a short time, but the red marks took almost six months to fade away completely. If I had worn long sleeves or gloves, or moved the rue on an overcast day, the oils wouldn't have reacted as strongly—if at all.
Some dangers are easy to spot: thorns on roses and hawthorns; or spikes or sharp, prickly spines on plants and shrubs such as barberry and cactus. Plants like ragweed are known to cause hay fever (although goldenrod, which often grows near ragweed, sometimes takes the blame). Pine needles and sphagnum moss can cause skin irritations, as can boxwood leaves, thyme, the leaves and flowers of primulas and chrysanthemums, the trumpet vine, and the seeds of ginkgo trees. It's not a good idea to let children or pets randomly sample berries, seeds, or leaves of plants. Many common plants can make them physically ill and, when ingested in large enough quantities—and in some cases, even miniscule quantities—familiar plants can turn deadly. Keep kids and pets well away from:
mistletoe berries

wisteria seeds and pods

the berries of winterberry shrubs

foxgloves


mountain laurel (

Kalmia latifolia

shrubs, not bay laurels)

azaleas

rhododendrons

larkspur

lily-of-the-valley

monkshood

water hemlock

jack-in-the-pulpit

hollies

junipers

yew berries

daffodil bulbs

clematis vines

ground-covering vinca

privet

jasmine

lantana

peonies


winter jasmine
All of these plants are potentially deadly. Poison control sites also list the following plants as poisonous:
begonias

bird of paradise

buttercup

calla lily

caladium

carnation

daphne

dieffenbachia (a house plant called dumb cane)

eucalyptus

hyacinth

Jerusalem cherry

mayapple

philodendron

pokeweed

poppy

pyracantha

iris

skunk cabbage

snow-on-the-mountain

st. John's wort

lantana

elderberry


leaves of oakleaf hydrangeas

leaves, roots, and berries of bittersweet

And be especially careful when picking

wild mushrooms

!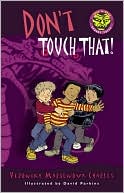 Just because a plant was used in the past for medicinal purposes doesn't mean it's safe for humans to ingest, in any form. Some times these medicinal plants can be toxic. Borage can cause skin irritations, comfrey and germander can cause liver damage, concentrated oil of pennyroyal can cause convulsions and organ failure, and sassafras oil can cause hallucinations and worse. Teach your kids the dangers of plants with the help of books such Don't Touch That!.
Some plants are poisonous to small animals and children, but may be harmless to adults. Cats, for instance, can suffer serious kidney damage if they eat lilies. Tulip bulbs can be very dangerous to dogs, and humans shouldn't attempt to eat the bulbs either. Plants that the ASPCA rates as poisonous to dogs include:
amaryllis

azalea




autumn crocus

castor oil plant (castor bean

christmas tree pine needles

chrysanthemums
cocoa bean mulch
cyclamen
daffodils
easter cactus
english ivy
holly
kalanchoe
lilies
mistletoe
oleander (also deadly to humans)
sago palm
If you're really serious about studying poisonous plants, this is the reference book for you:
International Poisonous Plants Checklist
The American Association of Poison Control Centers has a 24-hour, nationwide number with access to sixty poison centers across the United States. Callers will be directed to the nearest poison control center based on their area code and telephone exchange. If you suspect poisoning, call 1-800-222-1222 immediately.
Permalink