Thread Options
Mark as New

Mark as Read

Bookmark

Subscribe

Email to a Friend

No matter how much experience a gardener has, there is always more to learn. Nowadays, a lot of information can be found on the internet, but I like to have a good-sized library of reference books that I can call upon when I have a garden-related problem to solve.
And to be honest: I just like to be surrounded by books. I like the smell of books, the feel of the pages, and I love to flip through page after page of stunning plant photos. Some women have closets overflowing with shoes. Me? I'm the Imelda Marcos of books.
I have three tall bookcases filled with garden books alone, so picking favorites can be a real trick. I have the shelves categorized by trees; shrubs; conifers; annuals; perennials; bulbs; garden design; plant lore/history/mythology; sustainable gardening; native plants; books by and about gardeners; books of garden quotes, garden poems, garden wisdom—garden everything.
Now, I realize most people aren't as book-obsessed as I am. When pressed, I can usually come up with a short list to recommend in any category, although some of my treasured volumes are no longer in print. The following books are excellent resources for useful information on a wide variety of garden topics. My copies are dog-eared with use, and I hope you'll find them helpful, too. I've included brief excerpts of each book.
I firmly believe that in order to learn anything you have to be willing to ask dumb questions. People often say to me, "I don't know anything about gardening," and some of them just let it go at that. Intimidated by the sheer volume of gardening lore that exists, much of it very scientific and arcane, they leave gardening to those who presumably have lots of time to read and better yet, have a "green thumb." But others, unable to resist a pastime they suspect may be a lot of fun, wade right in. I love people who ask things like "Why should I prune my plants?" or "What is mulch?"

The aim of this book is to answer as many fundamental questions about gardening as possible. I may not be able to anticipate everything you want to know, but I will explain how pruning can make your plants bushier, more compact, or more fruitful. I will tell you that mulch is a layer of material, such as shredded bark, that you lay down on the ground chiefly to keep weeds from growing and to keep the soil moist. And I will try to come to your aid when you're standing there alnoe in the garden, holding a plant that looks like an amorphous tangle, and you have no idea what to do with it. If I could go out there with you, I would tell you what my nurseryman friends Mary Ann and Frederick McGourty used to tell their fledgling workers: "Plant it with the green side up." Everyone has to start somewhere.

This book is not written for extreme native-plant enthusiasts. In fact, I suspect the right wing of the "Native Party" will not particularly like this book. Those purists are the ones who believe that all exotics are bad, and that all natives are good. Rather, it is written for my daughters, Laura and Heather, and their friends and gardening buddies, who would love to try some native plants but don't know where to start.

On what plants to include: the dilemma was not what plants to include in this book, but which to omit. Wonderful native plants are mentioned by botanists, native enthusiasts, and conservationists, but many are so difficult to find that I did not include them. Availability to mainstream gardeners became one of the main criteria for both inclusion and omission, based on my research for each genus. With this in mind, I omitted such taxa as Ageratina aromatica (small-leaved white snakeroot), the ditch-loving Coreopsis nudata, Helenium vernale (spring helenium), and on and on. Other plants begged to be included, but I couldn't find anyone selling them. Another criterion was potential for the future. Perhaps, with the native plant movement continuing to gain momentum, I can include many more in the next edition.

Personally, I like some seeding in my gardens to promote that "unplanned" look. This approach can be promoted a bit too much, and I pay the price by spending a great deal of time removing unwanted plants. On the other hand, perennials such as columbine (Aquilegia) and rose campion (Lychnis coronaria) are rather short lived and readily perpetuate themselves if allowed to self-sow. Biennials such as sweet william (Dianthus barbatus), as well as some of my favorite annuals like Brazilian verbena (Verbena bonariensis) and nigella or love-in-a-mist (Nigella damascena), I treat as perennials because they self-sow reliably. The nigella stay close by the feet of their original parents.
This is a point that also comes into play when deciding whether to allow plants to seed: do the seeds fall close to the parent—which won't mean too much work—or do they scatter everywhere—which can result in a great deal of work? You can be selective with your deadheading, particularly with prolific seeders, and remove all but a few deadheads to allow smaller numbers of seedlings in. This is a good approach but takes some forethought.
If seeding is desired but the deadhead is unattractive, as in the case of a spiked flower like Digitalis, the spike can be shortened, thus still allowing for some seeding but without being so obtrusive. In some years you may not need any new seedlings, in which case the plants should be completely deadheaded. A predominately self-sown garden can be an economical approach for the budget-conscious gardener, although it does require intervention to keep it managed.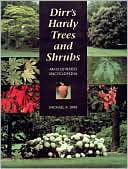 Aesculus parviflora, Bottlebrush Buckeye
Truly one of the best native shrubs for late-spring and early-summer flower. This broad-mounded, suckering shrub can colonize a large piece of real estate. The wonderful coarse-textured, dark green leaves are composed of five to seven 3- to 8-in.-long leaflets that turn rich butter-yellow in fall. The 8- to 12-in.-long, bottle-brush-shaped inflorescences contain hundreds of white, four-petaled flowers with pinkish white stamens that stand out an inch from the petals. The inflorescences occur at the ends of the branches and are held upright.
Interestingly, this species flowers almost as prolifically in shade as in sun. Smooth, 1- to 3-in.-long, pear-shaped, light brown capsules contain one or two shiny, light brown seeds. Bottlebrush Buckeye requires moist, well-drained soils for best growth, although quality specimens are found in every conceivable situation. Transplant balled and burlapped or from a container. Ideal for underplanting in woodlands or for use in shrub borders and large masses. Grows 8 to 12 ft. high, 8 to 15 ft. wide. Zones 4 to 8.

Gardeners growing vegetables find that companion planting provides many benefits, one of which is protection from garden pests. A major enemy of the carrot is the carrot fly, whereas the leek suffers from the onion fly and leek moth. Yet when leek and carrot live together in companionship, the strong and strangely different smell of the partner plant repels the insects so much that they do not even attempt to lay their eggs on the neighbor plant. They take off speedily to get away from the smell.
This is why mixed plantings give better insect control than mono-culture, where many plants of the same type are planted together in row after row. Even when plants are affected by plant diseases, a mixed plant culture can usually alleviate the situation.

It is important to remember that not all "protective" botanicals act quickly. For example, marigolds, to be effective in nematode control, should be grown over at least one full season, and more is better, for their effect is cumulative. One should also realize that certain companion plants will diminish each other's natural repelling ability as they grow together. All through this book you will find "what to grow with" and "what not to grow with." Both are equally important to gardening success.
Permalink