Thread Options
Mark as New

Mark as Read

Bookmark

Subscribe

Email to a Friend

Trees speak to us, if not with words. Dr. Seuss' Lorax talks to the trees, and even William Shakespeare "finds tongues in trees, books in the running brooks, sermons in stones, and good in everything." Some trees have more to say than others, and their words are hard to ignore.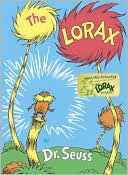 Consider the skyscrapers of the tree world—in ancient times, maps often carried warnings: Here be Giants. This legend could be used on maps today, marking the spots where giant trees can be found. I've always been fascinated by the Coast Redwoods, Giant Sequoias, and Dawn Redwoods found in the U.S. National Park Service's Muir Woods National Monument near San Francisco, and in California's Redwood National and State Parks.
The October 2009 issue of National Geographic magazine has a breathtaking feature on the giant redwoods—my husband and I visited Muir Woods years ago, and never forgot it. The sight of those land giants was awe-inspiring. Ken Burns' six-part series: "The National Parks: America's Best Idea," gives us a fascinating look into the background of the The National Parks program that has helped preserve these historic trees for generations to come.
Historic—and giant—trees aren't only found in the National Parks, though. American Forests® maintains records of "Champion" trees across the United States with their National Register of Big Trees: http://www.americanforests.org/resources/bigtrees/.
The champions are determined by a point system adding together the trunk circumference (measured in inches), vertical tree height (measured to the nearest foot), and average crown spread (measured to the nearest foot). To date, 733 champions and co-champions are in the register, including nearly 200 species.
The biggest champion tree overall is the Giant Sequoia "General Sherman" with 1,321 points; it resides in Sequoia National Park, CA. While many giant trees live on the West Coast, champion trees can be found in all but six states. The top five states for champion trees: Arizona (94), Florida (86), California (82), Texas (72), and Virginia (56).
Of course, the United States isn't the only place with remarkable trees—not by a long shot. You can visit—or read about—ancient, amazing, and outlandish trees all over the globe. These trees are treasures that we often take for granted. Robert Louis Stevenson observed, "It is not so much for its beauty that the forest makes a claim upon men's hearts, as for that subtle something, that quality of air that emanation from old trees, that so wonderfully changes and renews a weary spirit."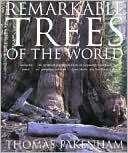 Are there forests near your home, or State or National Parks? Take some time to seek out the champion trees in your state, and if you haven't seen the redwood forests yet, put that on your bucket list. There are worse things to do than to tilt back your head to see treetops brushing the clouds. And if you're really quiet, you might even hear them talking.
Permalink