Thread Options
Mark as New

Mark as Read

Bookmark

Subscribe

Email to a Friend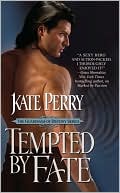 My unread books don't go away; they pile up on my bookshelf waiting to read. And like many of you I have a HUGE To Be Read Pile. So Maria and I have challenged each other to read one TBR book a month. This month I picked up Kate Perry's
Tempted by Fate
. It's the third book in her Guardians of Destiny Series. I haven't read the first two,
Marked by Passion
or
Chosen by Desire
, however I fell into this one and had no trouble keeping up, it definitely stands alone. The book starts with a bang, the energy and excitement never let up and the sense of anticipation is keenly felt.

I was pleased that the beginning of the book has two pages devoted to the actual "Legacy of the Guardians of Destiny" and it very quickly introduces the reader to what the Guardians are all about. In a few short pages the series arc is not only explained but immediately the reader is both galvanized and curious. So to Ms. Perry I say – well done. The legacy states that centuries ago, in order to protect their way of life, "holy men developed the art of war". They based it on the five elements: earth, fire, wood, metal and water. Each element held great power and the secrets of those powers were written on a scroll. To protect the world from any one person amassing all that power, the five scrolls were given to five families that were beyond corruption. Members of these families would become the Guardians of the scrolls and each scroll would pass down from generation to generation. Tempted by Fate is the story of Willow Tarata, the Guardian assigned to protect the scroll of wood.

Willow has spent her life protecting the vulnerable, yet she trusts no one. For twenty years she's been chasing her mother's murderer, and after following a lead by an informant, she believes she's finally found him in San Francisco. Unfortunately her informant has been murdered and now she's the prime suspect.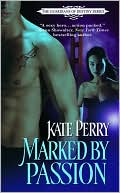 Inspector Rick Ramirez, a 'by the book detective' investigates the murder, and when a beautiful woman with white blond hair captivates him, his frustration knows no bounds; after all she is his chief suspect.

She's a contradiction in terms and almost an affront to his sense of duty. He's a liability she doesn't need right now. But as the story progresses and truths are revealed both Willow and Ramirez realize there's someone sinister working behind the scenes creating mayhem in order to set a trap so they may gain Willow's power. As the danger increases Willow and Ramirez must trust and believe in each other so they can save their lives and keep evil from claiming Willow's powers forever.

Tempted by Fate has elements of the paranormal, romantic suspense and urban fantasy all rolled into an exciting read with a heroine that is electrifying and fiercely independent. Willow has spent her life on one quest and it makes her a finely honed fighting machine with untapped depths. Rick Ramirez is a man who has spent his life making sure all his ducks are in a row; he thrives on order and on things making sense. But with Willow two plus two doesn't always add up to four and now Ramirez has to reevaluate his neat and ordered world. The opposite ideologies, beliefs and histories of these two protagonists make for a volatile relationship, but what makes them even more interesting is that underneath all that volatility is the deep attraction they feel and the strength they draw from one another.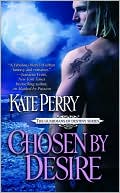 Ms. Perry's writing is captivating and her exposition is as strong as her dialogue. She zigs when you think she's going to zag and as a reader she keeps you on your toes. The blend of paranormal and romantic suspense is energizing and the romance is both tender and sexy. The secondary characters add flavor as well as a deeper understanding of the protagonists. Previous characters from the first two books are brought in as integral parts of the story line; however they are clearly defined. If like me, you haven't read the previous books, you won't be confused, but you may be enticed to read the two previous books and anxious for the next one.

What say you Ms. Perry? When is the next book coming out?

Permalink