Thread Options
Mark as New

Mark as Read

Bookmark

Subscribe

Email to a Friend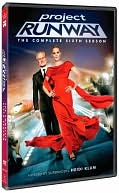 The latest incarnation of Project Runway is the "All Stars" version. The pseudo Heidi Klum host, Angela Lindvall has taken to the runway pronouncing that 12 previous Project Runway contestants are in fact 'all stars'. Only on television can you be a looser on a reality competition series one year and be re-invented the next by some clever producer. (Correct me if I'm wrong – they did lose the first time around?) I believe they were brought back because the audience couldn't get enough of these loveable odd-ball characters. Viewers tune in each week to marvel as they cut, hem, sew, and bedazzle us with their latest creations. We're drawn to their antics, are eager to find out more about them, and anxiously sit in front of our televisions for the final reveal of 'who will 'be in, and who will be out'.

This group of returning creative reality competition stars reminds me of secondary characters in some of the romances I've read. Many times when an author introduces a three dimensional, fully developed secondary character I'm intrigued to the point of hollering, "Don't leave the page, what's really going on with you?" The good news is that these characters do come back, they get their own books and they too become all stars. I'm not talking about the characters that drop in with a bunt cake and a pot of coffee. I'm talking about the ones who make an impression. The ones that make you sit up and take notice.


Morgan MacKinnon is such a character. I first met Morgan as a secondary character in Surrender by Pamela Clare. As part of a "cadre of warriors" this fierce and exciting Scotsmen is a man of honor. He lives among the Indians on the American frontier and is forced to fight the French. . After reading Surrender he was a man I needed to know about -- he became an 'all star' who deserved his own story in Untamed.

Evan Monore was first introduced in Flat-Out Sexy by Erin McCarthy and we got to know him a little bit better with each succeeding book in the series. His ability to drive hard and fast, and work the NASCAR circuit with his brother and friends gave us a glimpse into the kind of man he was. Each tantalizing tidbit made him more real until I couldn't wait for this secondary character to get his own book – The Chase.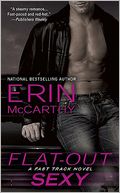 Secondary characters that wash the hero's car or give the heroine a pedicure are always interesting. But it's the characters that can burn just as brightly as the major characters that really interest me and make me long for the next book in a series.

What secondary character's book are you waiting for?
Keep up with all the best romance news by joining our Facebook page or visiting us at Romantic Reads.

Maria Lokken is an avid romance reader and an award winning television producer

Permalink