Thread Options
Mark as New

Mark as Read

Bookmark

Subscribe

Email to a Friend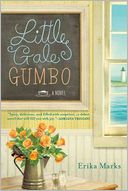 There's a wonderful little book out today called
Little Gale Gumbo
by Erika Marks. The cover, with the black menu board, cozy table set with flowers, and window-glimpse of a lighthouse, told me everything I needed to know about what would be inside. I love a seaside setting, can't refuse a family drama, and heartily enjoy the themes of care-taking inherent in any story revolving around food.
Little Gale Gumbo
was all I wanted it to be and more. There are sisters. Ex-boyfriends and husbands and step-fathers and step-brothers. A restaurant serving the best Creole food found in the state of Maine. (That's not a typo.) And all these elements are stewed together with a pinch of Voodoo magic to bring out the flavor.
Each time I read a chapter, I wanted to eat. And this led me to think about the books I love that make me hungry.
Fried Green Tomatoes at the Whistle Stop Cafe by Fannie Flagg
: The characters in Fannie Flagg's story about two unlikely friendships would call me a Yankee. Needless to say, nobody I knew had ever
eaten
a green tomato, never mind
fried
them. Years after reading this book I traveled to North Carolina and demanded my husband buy me a plate of the crispy morsels that Fannie Flagg made famous.
The Sugar Queen:
All of
Sarah Addison Adler
's books activate my snack tooth. Whether it's the apples from
Garden Spells
or titular fruit from
The Peach Keeper
, I can't get through a chapter without a goodie by my side.
Sugar Queen
is my book of choice, though. I identify with any character who tries to solve her problems by reading while eating sweets.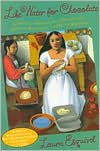 Like Water for Chocolate
by Laura Esquivel:
When I first read this book, I felt as I were dreaming. It was the closest I'll ever come to living in a fairy tale, and I can still remember that sense of empathy I felt when Tita makes her sister's wedding cake. This is a book of magic, love, and food, or as the subtitle instructs, "A Novel in Monthly Installments with Recipes, Romances, and Home Remedies."
James and the Giant Peach
There's a giant piece of fruit, talking insects, and an adventure to be had. Enough said about
Roald Dahl
's classic.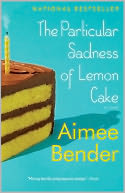 The Particular Sadness of Lemon Cake
by Aimee Bender:
Like Sarah Addison Adler and Laura Esquivel, Aimee Bender blends eating, cooking, and magic in this story of a woman who can discern the emotions of whoever has cooked her food.
What are your favorite books with food-related themes?
Melanie Murray is the moderator of Romantic Reads, BN.com's all-romance, all-the-time community forum.
Permalink