Thread Options
Mark as New

Mark as Read

Bookmark

Subscribe

Email to a Friend

Monday, the American Library Association announced 18 different awards relating to youth literature, including the coveted Newbery Award for excellence in children's literature.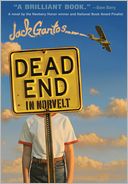 This year's Newbery winner is
Dead End in Norvelt
by Jack Gantos. Set in the small town of Norvelt, PA,
Dead End in Norvelt
is about the summer a boy (also called Jack Gantos) spends helping Mrs. Volker, his town's elderly medical examiner, write obituaries for the local paper, and being grounded for accidentally discharging a gun he finds in the attic. The book features local history colliding with larger world events, highlighting the ways in which the past informs the present. Norvelt seems pretty dead to Jack with its elderly residents expiring and someone buying up houses to move to West Virginia, until the murder of a member of the Hell's Angels occurs along the highway. Then, in addition to a chronicle of Jack's summer, it becomes a book with several mysteries to be solved. Alternately moving and funny,
Dead End in Norvelt
includes plenty of the author's trademark gross-out humor and anarchical wit.
Inside Out and Back Again
by Thanha Lai is one of this year's Newbery Honor books. Hà's father has been missing in action for nine years. Seeing their country and family torn apart by war, Hà flees Vietnam with her mother and three brothers. Traveling by boat, the family moves first to a refugee camp in Guam before being relocated to Florida and eventually finding sponsors in Alabama. Though relieved to be safe, Hà is desperately homesick, and her transition is not made any easier by the bullying she receives at school. Mistakes in grammar and custom, in addition to her appearance, make her the target of cruelty. Sometimes Hà wonders if she was better off in wartime Vietnam. But eventually she finds her way in this new world. With the help of a teacher who lost her son in Vietnam, her family begins to heal. Written in free verse and based on the author's experiences,
Inside Out and Back Again
is a gripping glimpse into the life of a child refugee.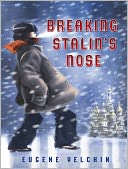 Breaking Stalin's Nose
by Eugene Yelchin is this year's second Newbery Honor book. Sasha Zaichik has waited all his life to become one of the Soviet Young Pioneers. He knows the commitment required to the Communist Party and its leader, Stalin. He knows it requires him to act from his conscience and criticize the shortcomings of others. But on the day Sasha is set to join the Young Pioneers, a series of unfortunate events set him on a different path. First, he breaks the glasses of a classmate with a snowball. Then he accidentally damages the bust of Stalin in the school hallway. Finally, he discovers that his father has been arrested. In just a few short days, Sasha's naive assumptions about communism are shattered. Punctuated with spot illustrations by author and illustrator Eugene Yelchin,
Breaking Stalin's Nose
is a glimpse into life under communism as experienced by a 10-year-old boy.
One of the things that strikes me about this year's Newbery selections is that they all relate to different aspects of the same point in history.
Dead End in Norvelt
is set in a 1962 summer just before the US enters the conflict in Vietnam and the fallout from Jack's father's experiences in WWII.
Inside Out and Back Again
is an account of a child refugee escaping Vietnam after extensive conflict, while
Breaking Stalin's Nose
gives insight into the life of a child during Stalin's communist regime and might help readers understand what the US thought it was fighting went it got involved in Vietnam. Separately, these books are portraits of individuals in a specific time and place. But together they form a kind of triptych of an era, bringing global perspective to the ways in which world events directly impact the lives of children.
For a complete list of awards and winners, visit the ALA website:
http://ala.org/news/pr?id=9108
What is your favorite Newbery Award winning book? What books from the past year would you like to have seen win this award?
Sarah A. Wood
,
reviewer for teenreads.com and kidsreads.com since 2003, is a lifetime reader and writer. She refuses to accept that there are people who don't like to read and stubbornly believes this is only because they have not met the right book yet.
---
Want to keep up with reviews, and all of Barnes & Noble's exclusive reviews, authors interviews, videos, promotions, and more? Please follow us on Twitter:
@BN

Permalink