Thread Options
Mark as New

Mark as Read

Bookmark

Subscribe

Email to a Friend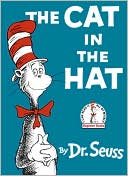 As a kid, I didn't think much about the Dr. Seuss books. Don't get me wrong. I loved hearing them read out loud and I learned to read with them. Horton the faithful elephant, the Grinch with his heart "two sizes too small," the fun-loving Cat in the Hat, and countless other characters will live forever in my imagination. But like sunny days, open play, and daily discoveries, back then they were just part of the childhood landscape—to be enjoyed and taken for granted. Now that I'm an adult and a parent, I have a whole new appreciation for what Dr. Seuss (Theodor Seuss Geisel) accomplished. And I am in awe of his seemingly-effortless wizardry with words and his marvelous mind-boggling illustrations (did you know that he never won the Caldecott Medal though three of his books were named Caldecott Honor Books?). Even when his books had messages or morals (and many of them did—
The Sneetches
and
The Lorax
, to name a few), they were fun to read and never felt like he was preaching or teaching.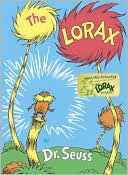 Speaking of which, The Lorax is the latest Dr. Seuss tale to be made into a movie and it opens today, March 2, on Dr. Seuss's birthday (also the 15th annual Read Across America Day). The trailer looks like the computer-animated film (starring Zac Effron, Danny DeVito, Taylor Swift, and Betty White) took a lot of liberties with the tale, such as creating a love interest for the boy protagonist, who learns about the Lorax and is charged with a mission to change his world for the better. ("Plant a new Truffula. Treat it with care./ Give it clean water. And feed it fresh air.") Originally published in 1971 and made into an animated television special that aired in 1972, The Lorax with its poignant "green" message is often featured on reading lists for Earth Day (April 22). I'm intrigued by the trailer and would love to hear from those of you who go to see the movie. Are you planning on seeing it? What did you think? Did it stay true to the spirit of Dr. Seuss?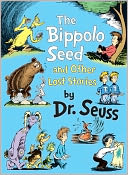 One of the joys of parenthood is introducing my children to books that I loved as a child. When it came to Dr. Seuss, I started with Hop on Pop and Mr. Brown Can Moo! Can You? As you might expect, they were entranced by the illustrations and rhymes. Soon we were moving on to other favorites like Green Eggs and Ham and The Cat in the Hat. But with more than 40 titles to choose from, I hadn't planned on reading the new Seuss book, The Bippolo Seed and Other Lost Stories, to my kids—at least for a while. Published last fall, The Bippolo Seed is a collection of stories by Dr. Seuss that were first published in magazines from 1948 to 1959, and never appeared in book form. In the introduction, Charles D. Cohen, a Seuss scholar, provides astute and fascinating comments about each story (there are seven), especially in the context of Seuss's development as a writer. Cohen writes that these "lost stories" were written at a period in Seuss's life when he was beginning to realize the importance of how words sounded to get kids interested in learning to read.
All the stories, like the title tale (about a greedy bird who discovers a magic Bippolo Seed that will grant a wish) and "Gustav, the Goldfish" (about a fish that keeps growing and growing because of a careless action by the owner), are smartly paced and filled with catchy rhymes—exactly what you'd expect from Dr. Seuss. But the pages are text heavy because these stories were originally published in a magazine format. So when my children, ages 3 and 4 ½, spied the book on my desk and demanded I read it to them, I was a little dubious about how long it would hold their attention. But story after story, my kids kept asking for more. From "The Rabbit, the Bear and the Zinniga-Zanniga" (about a quick-thinking rabbit who outwits a hungry bear) to "The Strange Shirt Spot" (about a stain that keeps jumping from one location to another) and more, my little ones sat still and let the words pour over them.
Lessons learned: I have a new appreciation for the power of rhyme and I am reminded that once again, I have underestimated my children's intelligence. Happy Birthday, Dr. Seuss! Your fabulous creations will live forever in our imaginations. ("Oh! The places you'll go!")
Want to keep up with my reviews, and all of Barnes & Noble's exclusive reviews, author interviews, videos, promotions, and more? Please follow us on Twitter: @BNBuzz!
Did Dr. Seuss help teach you how to read? What is your favorite Dr. Seuss story? Do you have a favorite adaption (for TV or big screen)?
Permalink