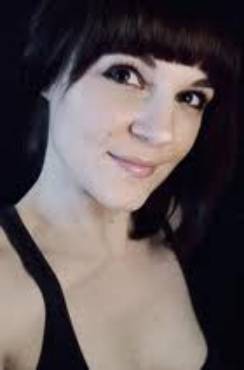 Back in September, I had the pleasure of getting an advance look at an apparently rare phenomenon: a horror novel written by a woman.
Perhaps "rare" is not the best word to describe this relatively small pool of talent. But take a moment to enter the words "women horror writers" into Google and the first article that appears is entitled "Top 25 Women Horror Writers You Probably Haven't Heard Of (But Should Probably Know.)" After that entry, the following articles contain even smaller and more limited lists, most replicating some if not all the names that appear in that Top 25 you probably haven't heard of.
Maybe (hopefully) the pool of ladies of dark literature is larger than we perceive and it's the collective psyche which falsely attributes all the good, page-turning frights to the boys.
After all, it's not like we girls don't have the ability to scare the snot out of you.
Because you know we do.
Just to prove that point, let me introduce you to Ania Ahlborn, on track to break the conventions around women in horror beginning with her first novel, Seed, and shattering them completely with her upcoming release, The Neighbors.
Follow the link above to read Ania's interview - it's fascinating!