Thread Options
Mark as New

Mark as Read

Bookmark

Subscribe

Email to a Friend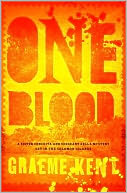 Warmer climes beckon in the last weeks of winter. Here's what I'm doing about it.
I'm heading to the South Pacific for Graeme Kent's new Sister Conchita/Sgt. Kella mystery One Blood which is set in the Solomon Islands in 1960. The policeman and the nun are back for more after their debut Devil-Devil, only this time a key to the mystery lies nearly twenty years in the past with the crew of PT-109 who included in their number John F. Kennedy is currently running for president of the United States. Bonus points to Kent for building intrigue around Kennedy's early years rather than his spectacularly murky final days. Kent knows the islands from time spent as a broadcaster covering them.
Caryl Ferey's Utu casts all the bleak and ferocity of humanity against the natural beauty of New Zealand. Warm it may be, but if the shivers are half as intense as they were in Zulu, I'll be wearing a parka to the volcano. Hard boiled sensibilities and Maori culture mix like gasoline and matches. The Frenchman Ferey has got the right idea.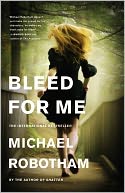 But what could explain Australian Michael Robotham.'s thinking - leaving behind the warmth of Sydney to spend mind time in the damp and chill of Bristol? No accounting for that, but his latest Charlie O'Laughlin thriller Bleed for Me crackles along as it pits the psychologist's opinion in opposition to that of the police when it comes to the murder of one of their own... This one got me thinking about the spate of psychologist/psychiatrist as hero/villain/pro-/antagonist stuff that came out of the nineties. Stuff like: Final Analysis – Richard Gere and Kim Basinger reunited after (No Mercy) for this everything and the kitchen sink homage to Vertigo. Throw in Uma Thurman and you've got a mix of head-shrinking and mysterious dropping of clothing bound to make an impression on a young man. Basic Instinct – the Paul Verhoeven/Joe Eszterhas glitzy-trashy kink parade that really got the ball rolling. Everybody wanted to over-stimulate after that one. Jeanne Tripplehorn may've been third banana casting-wise, but her insights were cool and her affair with Michael Douglas was hot and outtasight. Still, we have Instinct to thank for stuff like - Color of Night - Bruce Willis as a real live head shrinker (as compared to Sixth Sense) and Jane March as the femme so vulnerable and so dangerous that she works her way into the lives of the good doctor's entire patient list, (yeah, in that way). Silent Fall/What About Bob? – Richard Dreyfuss double-whammy as put-upon docs Leo Marvin and Jake Rainer respectively stalked or at least approached by their patients in completely inappropriate ways. John Lithgow got to flaunt his hammy ways in that one, but I gotta go with Raising Cain for my crazy Lithgow fix, right? (Though, Renny Harlin gets major props for pitting Lithgow against Sylvester Stallone mano-y-mano in Cliffhanger and making it believable). Cain is pure Brian De Palma schitzy fun that belongs alongside his other work in this area Dressed to Kill and Sisters... Okay, I realize that those were all movies… I know they're out there and popular too, but I can't think of any books in that vein I've read – help me out.
Jedidiah Ayres writes fiction and keeps the blog Hardboiled Wonderland.
Permalink