New Message
Board Options
Collapse View

Expand View

Mark all Messages as New

Mark all Messages as Read

Float this Board to the Top

Bookmark

Invite a Friend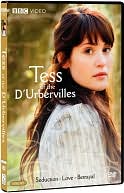 Our Classics Book Club had the opportunity this year to read along with the PBS series, Masterpiece Classics. We read the novels, then watched the film adaptations featured on PBS and were treated to several guests sent to visit our club by PBS. The guests were involved with the making of the films--people such as screenwriters! We like to compare films to books all the time in Classics, and as readers normally have it, we have issues with several films. The PBS adaptations were no exception. One of the films we watched, however, seemed to "pass" our rigorous readerly discussion of honoring the original classic novel while recreating the story in film. That title was the new adaptation of Thomas Hardy's Tess of the D'Urbervilles.
EnJOY, & Happy Holidays!
Permalink
Although none of these came out in 2009, I did watch them in 2009. I've become particularly fond of British Historical films.
Horatio Hornblower The Horatio Hornblower A&E series (8 episodes). Got me through the flu.
Cranford Three part series. Watched this on PBS Masterpiece Theatre and had to have it. By the cover it appears dour but is quite funny at times.
Enemy at the Door - Series 1 and Series 2. Had to see this after finishing The Guernsey Literary and Potato Peel Pie Society. At first, I was a little disappointed with the quality of the series (it was made in the 80s) but became highly addicted to it and couldn't wait to get off work to watch the next episode.
Permalink
1. 30 Rock (NBC) - The writing and suberp comedic performances on 30 Rock make it the most authentic mainstream comedy on televisio
Eastbound & Down - Season 1 n.
2. Eastbound & Down (HBO) - Home Box office had an otherwise clunky year of comedy, but this Will Ferrel produced comedy became a national treasure. It also had one of the best comedy pilots of the decade.
3.
3. Delocated (Adult Swim) - First of all, not pictured. The DVD may not be available yet. Delocated, starring Jon Glaser, is the story of a man wearing a ski mask whose voice has been altered, and his family, starring in a reality television show. How's that for a hook?
Permalink

by
Brandi_R
B&N Store: Bloomington, Bloomington,IL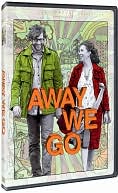 This is a lovely story about Burt and Verona, a thirty something couple, who are about to have their first baby. Verona's only living relative is her sister and Burt's parents are moving out of the country. Burt and Verona go on a cross-country trip visiting various friends and family to figure out where they want to settle and raise their child.

This is one of the most refreshingly human stories I've seen on screen this year. It's filled with the kind of questions, indecision, and unexpectedness that wash over many of us in real life. Burt and Verona are looking for a home and, at the same time, seeking to define what home means to them, all while the enormous responsibility of raising a child looms near. I appreciate that this movie addresses the realities of the human experience—loss, pain, responsibility—while keeping at its core a tender relationship and humble joy.
Permalink
I don't watch a lot of TV, but occasionally a show will hook me. I tend to discover these series late in the game, so while these were my favorites of 2009, some of them may have come out earlier. And, new or old, I have to include Foyle's War on any favorites list.
I'd add the Anthony Horowitz British series "Collision," but I don't think it's available yet.
No. 1 Ladies' Detective Agency - Season 1
Friday Night Lights - Season 1
Permalink
I saw two movies at the cinema this year that I loved so much I'm getting copies as gifts. You don't have to be young to love "Up," just young at heart. And even a kitchen-klutz like me can get a thrill watching "Julie and Julia."
Permalink