Blog Options
Mark all Messages as New

Mark all Messages as Read

Float this Board to the Top

Subscribe

Bookmark

Invite a Friend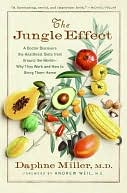 While fad diets still come and go, over the past several years there's been a growing awareness that the key to good health isn't a quick fix.
In fact, there's a developing consensus that the Western diet—filled with convenient and processed foods—is responsible for many of the chronic diseases that plague us. In The Jungle Effect, Daphne Miller, MD, focuses on the traditional cultures throughout the world that have maintained centuries-old diets, and avoided many modern diseases. Miller traveled to Crete, where heart disease is rare; Copper Canyon, Mexico, where the native diet prevents diabetes; Okinawa, which has low rates of breast and prostate cancer; among other far-flung locations to bring back their diet secrets. This book recounts Miller's travels, discusses how she uses this native wisdom to treat her patients, and includes simple recipes that will help you incorporate some of her findings into your own diet.
If you enjoy the narrative storytelling of authors like Michael Pollan (who called this book "A fascinating, useful, and important book,") and Barbara Kingsolver (Animal, Vegetable, Miracle), you'll love The Jungle Effect.
A free sample excerpt from this book is available for download on the product page now! 
NOOK owners: go to shop and search for "The Jungle Effect" to download this informative book.
Read more...
2728 views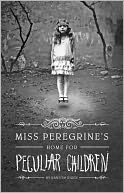 One of the biggest surprises on our NOOK bestseller list this summer is the debut novel, Miss Peregrine's Home for Peculiar Children . This unique—and peculiar—book is selling like hotcakes, and for good reason. To tell you more about this captivating read, I'm turning the post over to our talented and discerning reviewer, Paul Goat Allen
.
And once you've had a chance to read the book, make sure to stop by our Paranormal and Urban Fantasy Book Club (here), where the author, Ransom Riggs, will be visiting on August 4-5
:
Where do I even begin dissecting this gloriously strange and inventive novel? Miss Peregrine's Home for Peculiar Children , the debut novel from filmmaker and photographer Ransom Riggs, is a dark fantasy rooted in history that is palatable for young and old readers alike. It's a boy's coming-of-age tale. It's a mythical adventure. It's a murder mystery. The storyline utilizes elements of historical fiction, gothic horror and science fiction. Powered by 50 vintage photographs – which give the narrative an undeniably realistic tone – Miss Peregrine's Home for Peculiar Children will surprise and enthrall anyone who reads it.
The most extraordinary thing in 16-year old Jacob Portman's life is his grandfather, Abraham. Living a downright boring existence in Florida with his parents, Jake used to glory in his grandfather's exotic stories from his past: "He had lived in an orphanage, fought in wars, crossed oceans by steamship and deserts on horseback, performed in circuses, knew everything about guns and self-defense and surviving in the wilderness, and spoke at least three languages that weren't English..."
But amidst all of that adventure was an impenetrable darkness, a deep sadness. During WWII, Abraham – born into a Jewish family – lost his entire family to the Nazis. He was miraculously saved and brought to an island off of the coast of Wales where he lived with other war orphans, some more "peculiar" than others. Sometimes Jake's grandfather would share old pictures – and wondrous stories – of kids who lived in the orphanage with him: a boy who was invisible, a girl who could levitate, one that had a mouth on the back of her head… the headmistress could allegedly turn into a bird!
But as Jake got older, he stopped believing in his grandfather's wild stories – that is, until "an extraordinary and terrible thing happened…" Jake finds his grandfather in the wilderness behind his house, badly beaten and close to death. He gives his grandson mystifying instructions before passing away… "Find the bird. In the loop. On the other side of the old man's grave. September third, 1940."
Thus begins Jake's decidedly extraordinary adventure to uncover the truth behind his grandfather's mysterious past – and to, just maybe, find his own place in the world.
Jake – and his therapist – talk his father into a summer trip to the remote island that was his grandfather's home for years. "It could be important for him… it's a place that's been so mythologized by his grandfather that visiting could only serve to demystify it. He'll see that it's just as normal and unmagical as anyplace else, and, by extension, his grandfather's fantasies will lose their power…"
But stepping foot on the island – that looked like "some ancient fortress constructed by giants" – and eventually finding the dilapidated mansion shrouded in fog only makes young Jake realize that his grandfather's stories just might be true:
"My grandfather had described it a hundred times, but in his stories the house was always a bright, happy place – big and rambling, yes, but full of light and laughter. What stood before me now was no refuge from monsters but a monster itself, staring down from its perch on the hill with vacant hunger."
In an industry where true originality can sometimes be hard to find, Riggs has managed to produce a novel that is singularly unique – and virtually universally appealing to those who read fiction. History buffs, particularly those with an interest in WWII, will find this a fascinating read. Fantasy fans, especially those young readers who devoured the Harry Potter novels, will embrace Jake and his quest. Dark fantasy aficionados will love the creepy photos and story's nightmarish undertones (I loved the "tentacle-mawed abominations").
But the highly unusual and entertaining narrative aside, I would be remiss not mentioning the extraordinary quality of this book's production. Quirk Books is known for its lovingly produced releases and Miss Peregrine's Home for Peculiar Children is no exception. This beautifully and meticulously detailed book is one to be cherished – it's in my library already.
Paul Goat Allen has been a full-time book reviewer specializing in genre fiction for the last two decades and has written thousands of reviews for companies like Publishers Weekly, The Chicago Tribune, Kirkus Reviews, and BarnesandNoble.com. In his free time, he reads.
NOOK owners: go to shop and search "Ransom Riggs" to download this dynamic debut.
Read more...
10460 views