Blog Options
Mark all Messages as New

Mark all Messages as Read

Float this Board to the Top

Subscribe

Bookmark

Invite a Friend
Earlier this week we brought you a NOOK Book Holiday Gift Guide for the grown-ups on your list, and today we have a great selection of titles for the young readers and teens in your life. You can find more info on how to gift a NOOK Book here.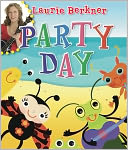 For Tuneful Tykes
Parents know the Laurie Berkner Band's irresistible songs have saved the day on many a long road trip. In Berkner's new interactive and musical book Party Day, kids can follow the adventures of a merry bunch of insects who get together for an all-day beach party.
Familiar Faces Add Holiday Cheer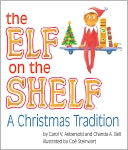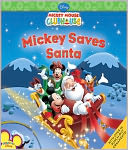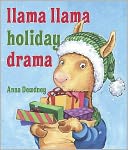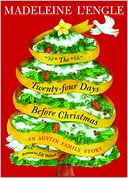 A Book for Anxious Yuletiders
2012 marks the 50th anniversary of Madeleine L'Engle's classic novel, A Wrinkle In Time. Start celebrating now with L'Engle's illustrated old-fashioned Christmas story: The Twenty-four Days Before Christmas. This new digital edition includes fascinating bonus material like the first chapter of A Wrinkle in Time, a Christmas in New York essay by L'Engle, and reproductions of 7 unique L'Engle family Christmas cards created and illustrated by the author.
Nurture an Imp
erial Imagination
Young Princess Celia lives a charmed life, growing up in a magic castle. But when her family goes on a trip without her, and they're ambushed along the way, the brave and resourceful Princess is in for the fight of her life!
Good news: There is life after Harry Potter! Young readers who love magic, adventure, and complex storylines have fallen in love with Rick Riordan's Percy Jackson. Riordan's newest book, The Son of Neptune, excels at providing even more of the breathtaking excitement that's made his books blockbuster bestsellers.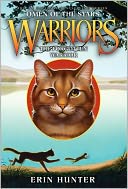 Who would have thought that a series featuring warrior cats would take the middle-grade book world by storm?
The Forgotten Warrior
, the fifth book in the enthralling Warriors: Omen of the Stars series, continues the adventures of these fearless felines.
A Series for Little Legal Eagles
John Grisham's Theodore Boone series (Encyclopedia Brown for a new generation) is now available for NOOK.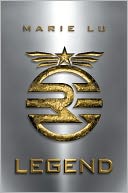 Hungry for More Hunger Games
Teens who've already devoured the Hunger Games series will love Marie Lu's Legend—a dystopian thriller set in a war-torn independent Republic that's replaced the western United States.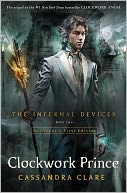 Magic Mavens
The second book in Cassandra Clare's New York Times-bestselling Infernal Devices series—Clockwork Prince—continues the dark and complex Victorian-era adventures begun in the paranormal Clockwork Angel.
Free sample excerpts from these books are available for download on the product pages now!
Read more...
3095 views
In case you missed the big news, we recently announced that you can now give specific NOOK Books Apps as gifts, both online and in-store, with Instant Gifting. For more info on how to gift NOOK Books & Apps, check out our how-to page here.
With that in mind, we wanted to offer our NOOK Book picks for every type of reader on your list. This week we're offering our gift guide for adult readers, and later this week we'll have our picks for kids.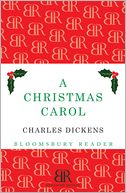 For Lifting Holiday Spirits
Charles Dickens' A Christmas Carol has enthralled readers for over 150 years. The book's touching message about the importance of giving fully of oneself rings as true today as it did in Victorian Britain. This new special enhanced edition of Dickens' novella offers a charming audio narration by the author's great-granddaughter, Monica Dickens. In full holiday spirit, half of the proceeds from the book's $1.65 purchase price will be donated to the Samaritans on Cape Cod and the Islands, a cause founded by Monica Dickens.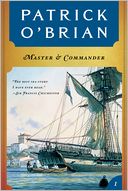 For the Adventure Lover
Patrick O'Brian's unparalleled Master and Commander series is now available for NOOK for the first time. Take to the high seas in the pages of O'Brian's captivating books.
A Must-Have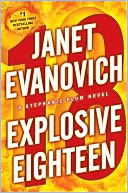 for Mystery Mavens
Just ahead of the highly-anticipated Stephanie Plum movie, 'One for the Money,' mystery readers will want to catch up with the latest in Janet Evanovich's irresistible Plum series, Explosive Eighteen.
Tom Brokaw—respected journalist and bestselling author of The Greatest Generation—offers his thoughts in his newest book, The Time of Our Lives: A Conversation About America.
When Australian writer and talented cook John Baxter is called upon to cook the annual Christmas dinner for his wife's Parisian family, he takes on the challenge with gusto. The charming Immoveable Feast: A Paris Christmas--only $1.99 for a limited time--will have you reminiscing about the great holiday meals you've shared with your own family.
Score Poin
ts with a Sports Fan
In his new eBook exclusive, How to Win at the Sport of Business, Dallas Mavericks' owner and businessman Mark Cuban breaks down his business advice in a way that any sports fan can relate to.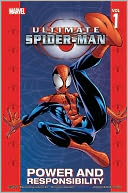 Comics—and Graphic Novel—Collectors
Marvel Comics are now available for NOOK Tablet and NOOK Color. Ultimate Spider-Man, Volume 1 is a great start for any digital graphic novel collection, and you can find more enticing titles here.
Thriller Lovers
If you've read Stieg Larsson's blockbuster Girl with the Dragon Tattoo trilogy, you know that once you finish book one, you won't want to stop. Make it easy for the thriller fan on your gift list with the full trilogy in one bundle.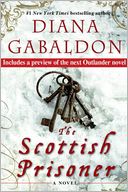 Historical Drama Readers
This summer when we asked our NOOK Facebook fans to vote on their favorite Beach Read of all time and Diana Gabaldon's Outlander bested the competition. But that doesn't mean her sweeping novels are only suited for summer, though. Her newest, The Scottish Prisoner, is climbing the bestseller charts, and includes a sneak peak at the next Outlander book.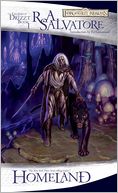 Fantasy Fanatics
Fantasy readers burn through series faster than you can say George R.R. Martin. The first book in R.A. Salvatore's Legend of Drizzt series, Forgotten Realms: Homeland offers a new series for them to devour and even features a seasonally-appropriate mysterious elf storyline!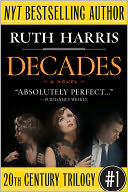 Fans of Writers with a Flare for Drama

New York Times bestselling author Ruth Harris's juicy 20th Century Trilogy is newly available for NOOK, and sure to please fans of delicious melodrama.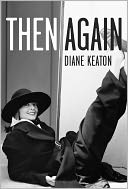 Film Buffs
Diane Keaton's irresistible, critically-acclaimed memoir Then Again isn't just the perfect gift for the cinema-lover in your life—it's also a beautifully rendered mother/daughter story that transcends her showbiz career.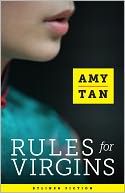 For Lit Lover in a Time Crunch
It's been 6 years since Amy Tan released a piece of fiction— and her new digital-exclusive short story, Rules for Virgins, was worth the wait. This sensuous, atmospheric story is set in 1912 Shanghai—revealing the alluring and competitive world of eligible courtesans. Tan is at her best once again in this provocative piece of historical fiction.
Free sample excerpts from these books are available for download on the product pages now!
Read more...
6780 views