Blog Options
Mark all Messages as New

Mark all Messages as Read

Float this Board to the Top

Subscribe

Bookmark

Invite a Friend
The film adaptation of the hit book One Day opens this week, so we put together a list of our favorite 12 love stories that feature "time" as a main character.
WILL TIME HELP OR HURT?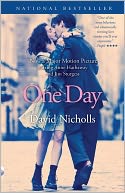 One Day
By David Nicholls
It was last summer's blockbuster bestseller and now it's out this week in theaters. Emma (Ann Hathaway) and Dex (Jim Sturgess) go for it on the spot right after college graduation in 1988. They decide to meet every year on the same day, July 15th, and so they do for 20 years.
WHO DO I CHOOSE?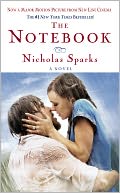 The Notebook
By Nicholas Sparks
James Garner tells an Alzheimer's-stricken Gina Rowland the story of a young woman torn between the man her parents wanted her to marry and the man she really loved. She picked the right one -- and she has a flash of memory to prove it.


Read the full list in our Barnes & Noble Review "Reading Habit" column here.
Read more...
673 views