Thread Options
Mark as New

Mark as Read

Bookmark

Subscribe

Email to a Friend

Stephen King wrote in his memoir/writing book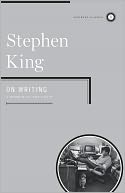 On Writing that he was not a big fan of writer's retreats. The idea of getting a lunch basket delivered to an idyllic cabin in the woods just seemed a little too idyllic to him. There's something to be said for going to dentist's appointments and running errands, to being part of the hustle and tussle of life. But that book came out in 2000. Although it seems like we were already a pretty busy and plugged in world then, those days seem positively quaint compared to today. (For a fascinating take on why the pace of technology is exponentially speeding up, please read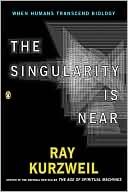 For now, I give you:
The Top Three Cures For Multi-Tasking Malaise
Meditation.
Even just five minutes – actually, even just one minute or two—could help you to connect to your internal world, rather than the world of devices, insipid "news" items, 89 appointments per hour, work for money, family demands, and other pulls on your writerly brain, from the meaningless to the meaningful. Meditating doesn't have to be mysterious. Just get comfortable (lie back and get comfortable as Robin Byrd used to say), close your eyes and focus on your breath. Put your attention on your inhalation, your exhalation…and if your mind should wander (as it will) just come back to the breath.
Tune in to Desire
This trick is an oldie but a goody and it worked for me just this past August, when overwhelmed by life and its many demands I simply couldn't summon up the brain power to focus on my writing. So I pulled out the old marble covered notebook and asked myself on the page, what do you really want to write right now? It's amazing how, your unconscious will tell you the truth when asked. Do as you are told and write what you really want. If just for a day, to get your juices flowing.
Unplug Gradually
If you put down the iPhone before bed and read, chillax or do other fun things (!), I promise, your dreams will be much more fruitful, even if you don't remember them. If you limit your own "screen time" by day just as you would a seven year old's, you will find that some of that jumpiness in your brain settles down. You may not notice it today or tomorrow or the next day. But gradually, some of that 21st Century idiocy you are suffering from will be cured, and you'll be able to focus once again!
And when in doubt:
Try my app, for when you are on the go and can't put down your device but still are burning to write: http://itunes.apple.com/us/app/bang-the-keys/id412669850?mt=8
Permalink