Thread Options
Mark as New

Mark as Read

Bookmark

Subscribe

Email to a Friend

With Hanukkah starting today, it's another great reason to highlight great books to give as gifts this holiday. And because it's a time of family, why not highlight books that focus on family drama? Read on to learn about two books, both by Leon Gildin, that are engrossing with a perfect blend of fiction and history.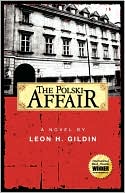 The Polski Affair by Leon H. Gildin
Synopsis: The Polski Affair is the story of Rosa Feurmann and others who found themselves as "guests" of the Hotel Polski during the Nazi occupation of Warsaw. The hotel mysteriously drew in Jewish survivors who wished to buy their way to freedom. Rosa, a Jewish partisan infiltrates the hotel. She is detected and comes under the personal control of the hotel's Nazi Commandant.
What she did to survive continues to haunt Rosa's life. She is called as a witness at the Commandant's War Crimes Trial in Heidelberg and years later, she attends a reunion of the surviving hotel "guests". It is only upon her return to Israel that Rosa must reconcile her inner conflicts.
Don't just take my word for it! The Polski Affair was awarded first prize by the International Book Awards for historic fiction for the year 2010.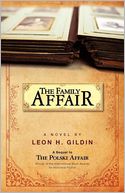 The Family Affair by Leon H. Gildin
The fascinating sequel to The Polski Affair is an intriguing story of survival, guilt and why some things are better left unsaid.
Synopsis:
After the destruction of the Warsaw ghetto in 1943, Anna Adler, who was then known as Rosa Feurmann, was asked by the partisans to infiltrate the Hotel Polski. Rumor had it that the Nazis were attempting to lure Jews out of hiding by the sale of exit visas from Poland. Although some thirty years have passed, Anna's memories of the Hotel Polski remain conflicted by sorrow, guilt and passion.
It is some two years since Anna returned from a reunion of the survivors where she was applauded for her courage in testifying against the Commandant of the Polski at his War Crimes Trial. Despite the accolades, her obsession with what took place at the hotel during her period of imprisonment continues to haunt her. The Family Affair, a sequel to The Polski Affair, tells of the fortuitous discovery of new members of Anna's family, bringing her both joy and torment. For Anna, the ties that bind run deeper than she cares to admit and result in explosive revelations that both divide and unite her family for years to come.
To learn more about Leon H. Gildin and his novels, visit his website.
Happy Holidays!
Permalink