Thread Options
Mark as New

Mark as Read

Bookmark

Subscribe

Email to a Friend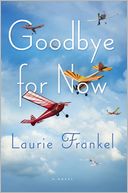 Laurie Frankel has a gorgeous cover, and it turns out, she planned it that way. Here she is to tell the tale:
"The first thing I knew about Goodbye for Now's main character, Meredith, was this: she built model airplanes and hung them from the ceilings all over her apartment. Do those airplanes represent escape, flight, and freedom? Do they show us that Meredith is quirky and artistic and capable with a surprising, unusual hobby? Is that hobby something for her to turn to when life gets complicated? Do motifs of airplanes, skies, clouds, and flight pepper the book? Yes to all of the above. But that's not why Meredith builds airplanes. She builds airplanes so that my publisher would have something good to put on the cover of the book. Everything else -- all of the above -- grew out of that. I gave Meredith airplanes so that the lovely Doubleday would give me airplanes, and they did.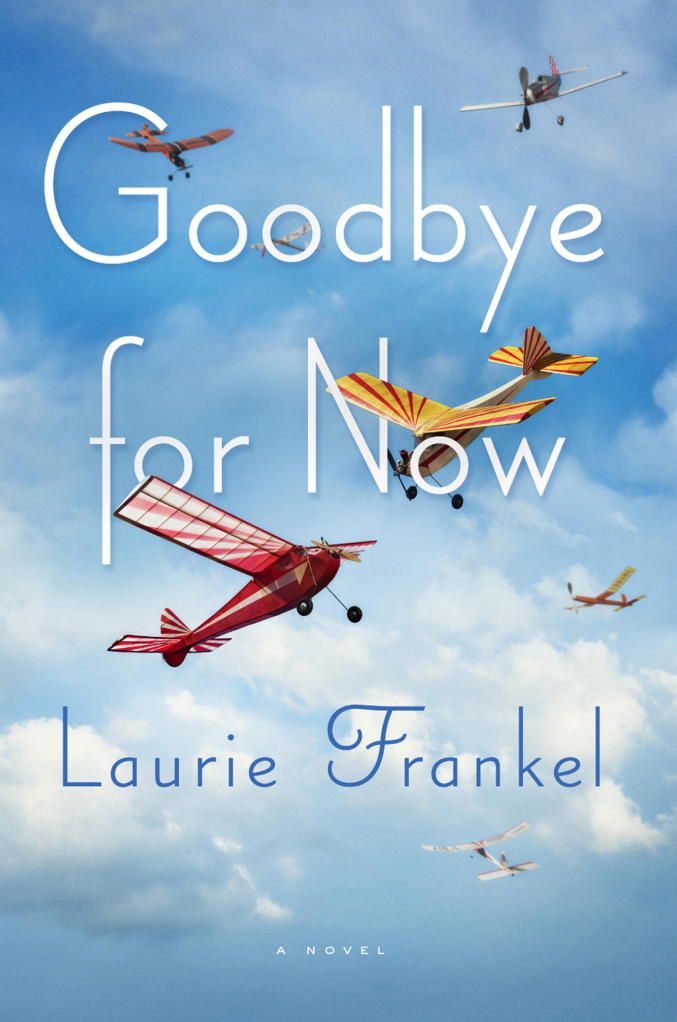 "The first time I saw the cover, I thought my (brilliant) editor and the (brilliant) art department and I must be in some kind of mind meld. It was exactly what I was imagining when I was writing. It was beyond what I could imagine in fact. It was better. And it's exactly the cover you see now which, my agent explained to me, is what you wish for cover-wise. She fears the so-so cover that you'd like if only they changed x and replaced y with this other thing and could you make this bit smaller and change out this image and I can't put my finger on it but the text here isn't quite working...and 65 emails between agent, editor, author, and art department later, you have a cover no one loves and no one hates and no one's happy. This one I loved straight away.
"It seems to me to sing from the shelf, to beg to be picked up off a table in a bookstore. It is ethereal and lofty. It is serious without being dark, light without being frothy. Its images weave throughout the book -- on the spine, on the epigraph pages, in clouds that wrap around the back of the jacket. And it lends itself to branching out. I've been making tiny candy airplanes and giving them out at events. One of my local bookstores is having a group craft project airplane-painting at a reading and then hanging the model from their own ceiling as a souvenir. The day the book came out, my parents gave me a mobile with clouds and a sun and airplanes. It hangs over my bed. So yes, I love the cover.
"The UK cover, left, is completely different, nothing I ever imagined...and I love it just as much. That's an important lesson in wishing. I got exactly what I imagined but better, what I schemed for and planned for and tried to control, and I love it. And I also got what I never considered, what I could never have come up with on my own, beyond my imagining, and I love that too. I feel very lucky all around on this one. I'm looking forward to seeing all 27 covers and putting them up all around my home. Maybe I will hang them from my ceiling."
Thanks, Laurie! Now I'm thinking about what visually oriented hobbies I can give my characters to end up with a cover as great as this one.
What do you guys think of this cover?
Melissa Walker is the author of six Young Adult novels, the latest of which is Unbreak My Heart (pictured). Her author blog, where Cover Stories originated, is melissacwalker.com. Follow her on Twitter @melissacwalker.
Keep up with all of my blogs – as well as all of Barnes & Noble's exclusive reviews, authors interviews, videos, promotions, and more – by following @BNBuzz on Twitter!
Permalink