Thread Options
Mark as New

Mark as Read

Bookmark

Subscribe

Email to a Friend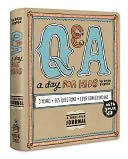 Betsy Franco's Q and A a Day for Kids is a journal for children where they can note their ideas, feelings and goals over a few years. There's a question each day for mom and dad to ask and then record their kids' answers for a treasure of memories to hold onto.
But how to cover such a book? Her publisher knew. Here's Betsy to tell the story:
"The cover for the adult version of Q and A a Day is quite subtle, and the book is a very intimate size. I suggested early on that the cover for Q and A a Day for Kids should pop more, should have appeal to boys and girls, and should be larger so that kids of all ages would have room to write in it.
"When I first saw the cover, I was beyond thrilled and completely pulled in by it. It has this brown paper bag look to it, and the letters Q & A almost seem as if they were drawn in chalk. I was happily surprised by the bright colors because they were not the traditional, clichéd pink and blue. The playfulness of the pencil twisted up to form the & symbol caught my eye. I was blown away by the literal feel of the cover as well. It's somewhere between a paperback and a hardback. I just wanted to hold the book and run my fingers along the cover. On studying it further, I realized that it looked funky and retro in the best way, modern-vintage if that makes sense.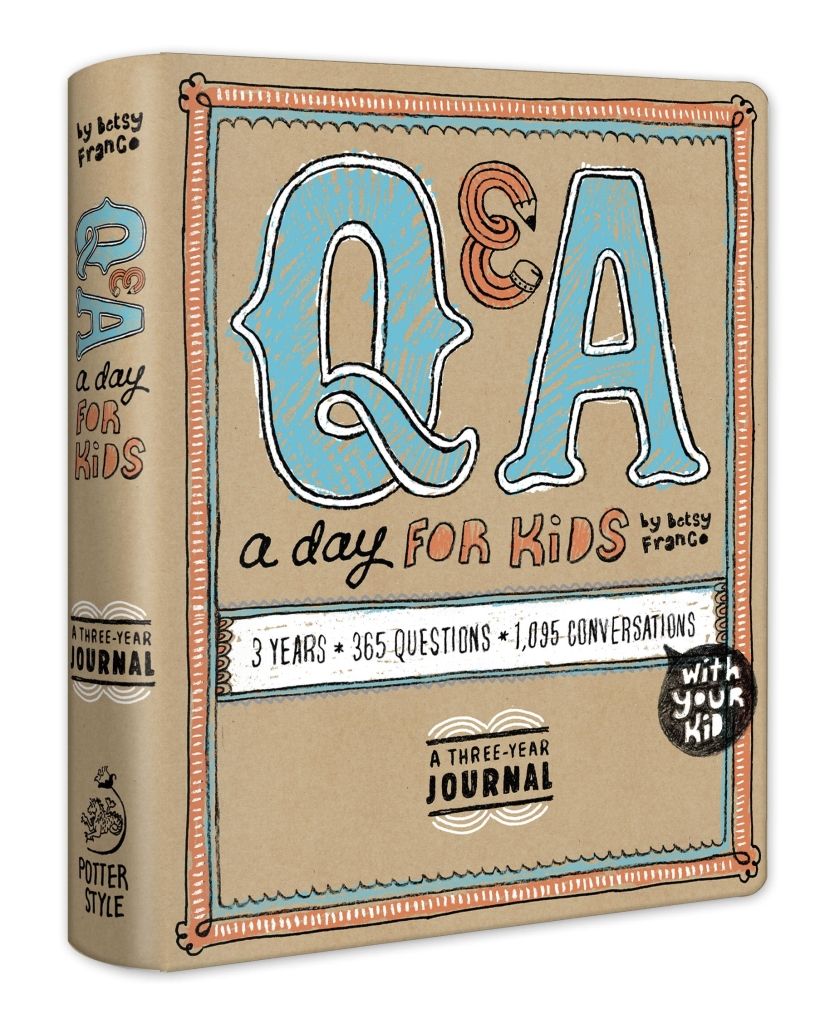 "The cover went through numerous iterations. I only saw one of the versions being considered. I suggested that it was still a bit subtle and a bit quiet for kids. The art designer came through in the end with the most appealing look--it was much more lively, more colorful, and more kidlike than I ever expected. This book is appropriate for 3 to 10 year olds, so designing it was a major balancing act. It actually looks as if a kid might have decorated it: the way the letters in Q and A a Day for Kids are filled in, the blue background for the word years, the dots in the number 365. I used to make those kinds of decorations on my school notebooks. I couldn't be happier with the cover."
Thanks, Betsy! I think this cover manages to be both kid-friendly and sophisticated, which aren't as mutually exclusive as they sometimes seem. It's practical and whimsical all at once!
What do you guys think of this cover?
Melissa Walker is the author of six Young Adult novels, the latest of which is Unbreak My Heart (pictured). Her author blog, where Cover Stories originated, is melissacwalker.com. Follow her on Twitter @melissacwalker.
Keep up with all of my blogs – as well as all of Barnes & Noble's exclusive reviews, authors interviews, videos, promotions, and more – by following @BNBuzz on Twitter!
Permalink