Thread Options
Mark as New

Mark as Read

Bookmark

Subscribe

Email to a Friend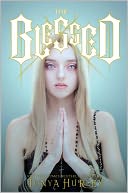 Tonya Hurley has amazing covers with extra flair and unexpected elements -- her newest young adult novel, The Blessed, is no exception. The book comes out next week and Tonya promises a cover surprise when it's released... for now, here's the story of that hauntingly cool design:
"I have always loved the book cover design process. It is so exciting -- and so very terrifying at the beginning because there's so much pressure to come up with a design that's different and that conveys what your books about. I am a very visual person and seem to have an exact image or artist in mind while I'm writing a book. I have been very lucky with both the Ghostgirl books (Little, Brown) and The Blessed (Simon & Schuster), in that I am able to be so involved in the planning and design process. I am told this is rare.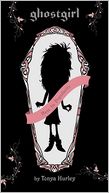 "However, with my first series, Ghostgirl, I had the art completed before I pitched the books. It started out as a film script which was optioned by Robert DeNiro's company. I just couldn't stop with the script, however, and decided to make it into a book series. I built a website and had art in hand from the get-go. I worked with my editor Nancy Conescu and art director Alison Impey on the design. Alison did an amazing job bringing the existing art to life and both Nancy and Alison pulled everything from our dream list off!
"With The Blessed, I had an image to use in mind. I showed it to my editor Zareen Jaffery and the art director Lizzy Bromley at S&S. Then we went on a search for the perfect artist to bring it to life.
"My friend Angela DiTerlizzi, an author at S&S herself, sent me some options because she's an art freak like me, and from her suggestions it was clear that Natalie Shau was the first choice – she was just perfect because of how she deals with religious imagery in such a cool, fresh, modern way. So, we all agreed to contact her to she if she would be willing to do a book cover.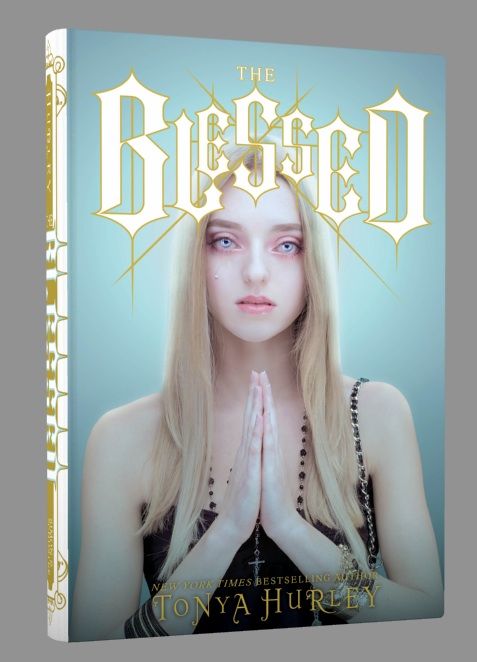 "I have to admit, my hopes were high, and I kept telling myself to just forget about it. That it would probably not work out. Turns out, she loved the book and signed on to do the trilogy. I am such a fan of hers and to have her work grace the covers of my books is a dream come true for me, really. I just love the idea of the readers getting their very own Natalie Shau piece in the book cover. I have mine framed in an elaborate antique frame in my office. There is also a big surprise in terms of the cover that will be revealed after the hardcover is released September 25th, and I'm really thrilled with the way it came out! I wish I could spill it now! I am so grateful to everyone at Simon & Schuster for making it all happen.
"Okay, so next in the process came the lettering. Zareen found Paul Sych in Canada. He is also into religious imagery and he and Lizzy worked to come up with the perfect/ white-bible virgin inspired lettering. It is simply amazing.
"Finally, the interior art. Which I LOVE. Lizzy found Abbey Watkins in the UK. We all agreed she was the one! She graciously agreed to do the interiors and let me tell you, they are the coolest pieces I've ever seen. Stunning.
"I have been very lucky to work with such creative teams at my publishing houses. With Simon & Schuster, they are so open to sharing ideas and input, and Lizzy is so very talented in her own right. It's been an incredible experience all around and a real team effort in both instances, but the art directors are the ones that do all the work. They're the ones that pull it off. I would love to be one myself. But, I realize it's delusional thinking. For now, I will stay a closet art director as long as Lizzy has the tolerance to humor me.
"I hope people like the cover. I sure love it. We're working on the cover for the second book now. Natalie Shau will be shooting it in Lithuania and we're all so excited to see how it turns out! The second book is chock full of badassery, and I'm pretty sure the cover will be to."
Thanks, Tonya! I love this cover. I feel like it has a soft Virgin Suicides feel with its color palette but also a very angels-singing-creepily vibe to it. The font is incredible, and I can't wait to see the inside!
What do you guys think of this cover?
Melissa Walker is the author of six Young Adult novels, the latest of which is Unbreak My Heart (pictured). Her author blog, where Cover Stories originated, is melissacwalker.com. Follow her on Twitter @melissacwalker.
Keep up with all of my blogs – as well as all of Barnes & Noble's exclusive reviews, authors interviews, videos, promotions, and more – by following @BNBuzz on Twitter!
Permalink