Thread Options
Mark as New

Mark as Read

Bookmark

Subscribe

Email to a Friend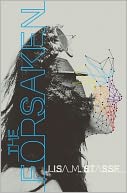 Lisa M. Stasse's debut young adult novel, The Forsaken, has a cover that seems to be a throwback and something from the future all at once. COOL. Here she is to talk about how it came to be:
"The final cover of The Forsaken far exceeded my expectations! I always wanted something that reflected the sci-fi/thriller aspects of the novel, and captured the ominous feel of the book (in which the heroine is sent to a mysterious prison island). But I didn't have anything specific in mind. I just wanted something that would look really gorgeous and unique on the shelves."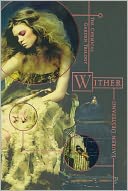 "They didn't really ask for much input. But they told me early on that Lizzy Bromley would be designing the cover, which made me really excited. I had seen some of Lizzy's other covers (including
Wither
by Lauren DeStefano, right) so I knew that I loved her work. There are some really cool covers on her
website
(including a great one for the upcoming novel
Level 2
by Lenore Appelhans, below left)."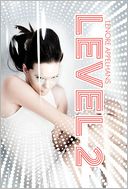 "
I loved it from the start! I was thrilled! I wouldn't have thought of that design myself, but it managed to perfectly capture the feel of my book. And I loved that it was really unique too. There aren't many other covers out there that look similar to
The Forsaken
. One of my fears (before I knew that Lizzy would be involved) was that I might get stuck with a generic cover. I love how
The Forsaken
cover sticks out. It dares to be different! Which is, in a way, what the book is all about. When I made the
book trailer
, I tried to stay true to Lizzy's vision for the cover art, and keep everything new and exciting-looking."
"
I didn't really have many comments or suggestions. I was just like 'Wow, I love it! Let's go with it!' I didn't want to mess with it, in case I screwed something up. I just thought it looked great. And it looks even better as a printed copy than online, because parts of the cover are raised and embossed, so the print version looks like a little work of art. I really can't praise Lizzy and S&S enough on the cover front."
"
The cover photo is by Dan Mountford, who is an amazing photographer from the UK. His work is truly astounding. The photo on the front of The Forsaken is part of a series of double exposures that he did. Check it out here
. I'm a huge fan of his. I wasn't aware of his work until Lizzy and S&S told me about him, but it's really great stuff. He and Lizzy did the cover for the next book in The Forsaken trilogy (titled The Uprising) and it looks incredible. It's in the same style as The Forsaken, but even spookier and more unusual."
"There are all kinds of neat connections to the story hidden in the cover. I almost don't want to reveal anything, because some of them could almost be spoilers. But the colored lines on the front definitely have a meaning, as does the cryptic satellite dish on the front too. I think after people have read the book, the cover will have a deeper meaning for them."

Thanks, Lisa! I love it when reading a book actually reveals more about the cover, and vice versa, as you go along. It's that kind of synergy that I think all books should have with their covers. (Also, I adore the spine, which is a hugely important part of a book on a shelf.)
What do you guys think of this cover?
Melissa Walker is the author of six Young Adult novels, the latest of which is Unbreak My Heart (pictured). Her author blog, where Cover Stories originated, is melissacwalker.com. Follow her on Twitter @melissacwalker.
Keep up with all of my blogs – as well as all of Barnes & Noble's exclusive reviews, authors interviews, videos, promotions, and more – by following @BNBuzz on Twitter!
Permalink