Thread Options
Mark as New

Mark as Read

Bookmark

Subscribe

Email to a Friend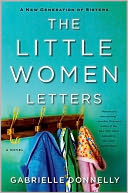 Gabrielle Donnelly's The Little Women Letters has a lot to live up to for fans of the Louisa May Alcott novel, and judging by the rave reviews, the book is a must-read for any Alcott aficionado and a new generation of readers. The cover, too, would be scrutinized by fans, and it went through a couple of versions before the final.
Here's Gabrielle to tell its tale:
"I'm probably a quite irritating person to talk to about book covers because I am horribly literal about them and if the illustration on the cover doesn't one thousand per cent match the words inside then I become upset. My battered old copy of LITTLE WOMEN shows four girls who are presumably meant to be the March sisters but try as I might, I cannot tell which one is Meg and which one Jo, and it drives me crazy every time I look at it. The cover of The Little Women Letters, on the other hand, provides me nothing but pleasure and admiration for its creator, Touchstone art director Cherlynne Li.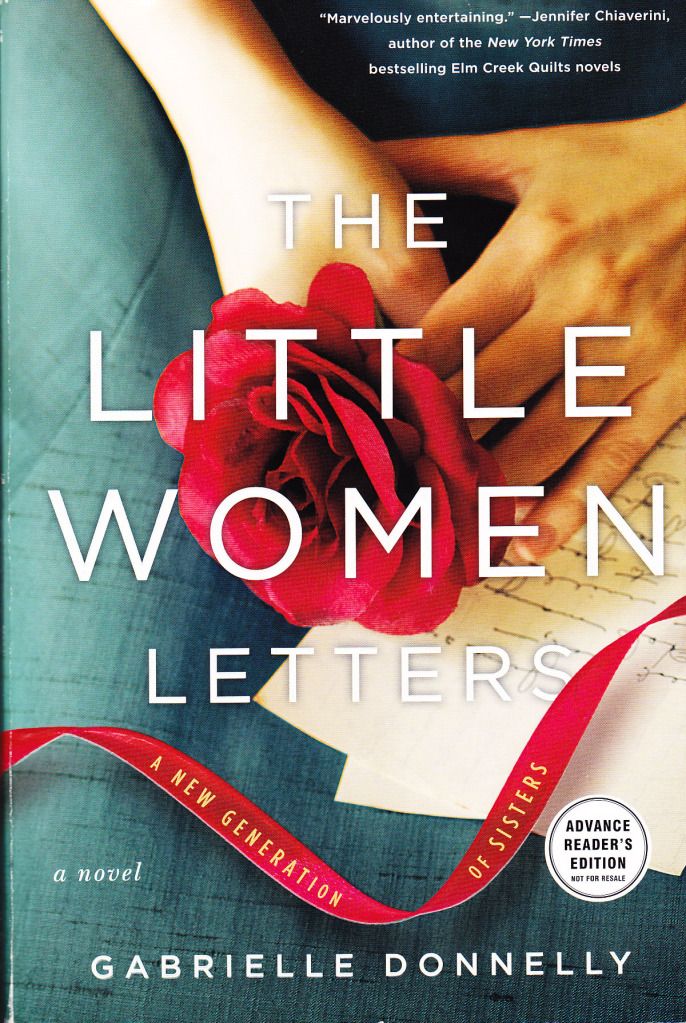 "It is not the cover my publisher, Touchstone, originally planned to use. The Little Women Letters is a novel about three sisters in modern London, one of whom finds a stack of letters written by her great-great-grandmother, who happened to be Jo March of LITTLE WOMEN fame. The original cover, also by Ms. Li, was cool and reflective - a young woman's hands holding a rose and a handwritten letter against the backdrop of a light blue skirt that could have been worn today or a hundred and fifty years ago (right). I had only the one quibble which was easily fixed, which was that the letter was quite legibly addressed to someone called Jack, who appears in neither Louisa May Alcott's book nor mine! Once that had been taken care of, I liked the cover a lot - it was pensive and peaceful, it was used right up until the Advance Readers' Copies went out, and I was very happy indeed with it.
"When I heard from my editor that the publishing team wanted to explore a different design - one, I was told, conveying 'more warmth' - I was not at all pleased. I liked my lovely cool cover as it was, darn it - I had become fond of it and did not feel ready to let it go. I imagined garish colors and busy designs; I became sure that the 'warmer' cover would contain some heinous inaccuracy - a sister who looked not as I imagined her, maybe, or a girl dressed more like Anne of Green Gables than Jo March. I was not liking the sound of it at all.
"On the day when they sent me the new cover for my approval, I was, quite frankly, in a bad mood. I was struggling through the process of checking the book's copy edit, which is an impossibly tedious task - I was racing the clock, my computer appeared to be having a nervous breakdown, and if only I had had the time, I would more than happily have joined it. I took one brief glance at the new design to make sure that my name was spelled correctly and the illustration did not actually offend, snarled curtly that it was 'fine,' and returned grumpily to counting semi-colons.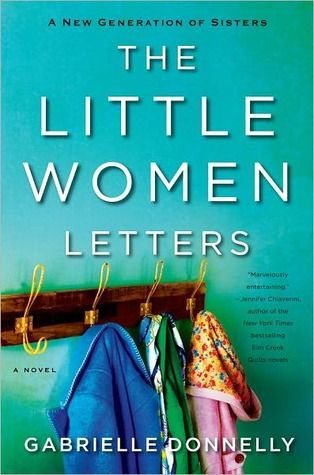 "That evening, I looked at it properly - and fell in love.
"The illustration is simple, inventive, and wonderfully inviting: a picture of three young women's winter coats hanging on a row of hooks. We are clearly indoors and there is a greenish background which speaks of a dreary day outside; but the coats are in lovely bright cheerful colors and the shining gold hooks casting a shadow on the wall behind tell us that a light has been switched on against the gloom. The coats are in very different styles - and if you have read the book, it is unmistakable (thank you, Ms. Li) which coat belongs to which sister - but despite their differences, they are jostled next to each other with an ease and affection that is positively touching. Most inspired of all, there is a fourth hook, the one closest to the reader, which remains empty - an open invitation for her to hang up her own metaphorical coat against the cold weather outside, sit by the fire, and join in with the fun. Gorgeous!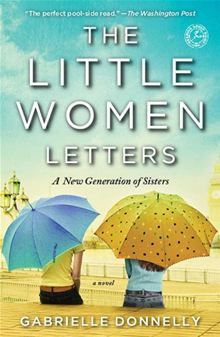 "The cover of the paperback of The Little Women Letters, which will come out in June, is a lovely companion to that of the hardback (right). It's the same theme, but has been moved forward in time to a summer rain shower, and shows the back view of two young women perched comfortably against a low wall on the Thames Embankment (a nice little nod to the London location, I think); they are wearing lightweight clothes and sheltering under two large, and very different, umbrellas. It's so thoroughly charming that I don't even mind that it features only two sisters instead of all three of them…"
Thanks, Gabrielle! I think both the hardcover and the paperback are gorgeous--soft colors, good light, an intimate feel--and I love the attention to detail!
What do you guys think?
Melissa Walker is the author of six Young Adult novels, including the Violet trilogy, Lovestruck Summer, Small Town Sinners and the upcoming
Permalink