Thread Options
Mark as New

Mark as Read

Bookmark

Subscribe

Email to a Friend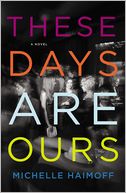 Michelle Haimoff's debut novel has a cover that you read first and then see. It went through a few versions, and titles, so here's Michelle to tell the tale:
"I can't talk about the cover of These Days Are Ours without talking about the title because both were equally important to the design process. I wanted the cover and title to be as obscure as possible. I wanted the title to be Future Tuesday Indifference (it makes sense when you read the book) and I wanted the cover to have stark, bold graphics, like an art book. I would have been happy with a cover that read 'FTI' in large font in primary colors with no context. I didn't even need my name to be on it, I was happy to have the title and cover reach only those who were somehow in the know.
"My editor pointed out that we were trying to appeal to a larger audience than the people who shop at indie bookstores in Cobble Hill, Brooklyn, Silverlake, Los Angeles or South Congress, Austin. In other words, the cover needed to be more commercial. We went back and forth on titles. I suggested The In Between, Here Today, and More Than Ever. she suggested Present Perfect and Treading Water. None of them were quite right. And then she suggested These Days Are Ours, which is also taken from the book. I found myself writing These Days Are Ours everywhere - on napkins, in notebooks, everywhere - one word per line, like an anthem. The title fit.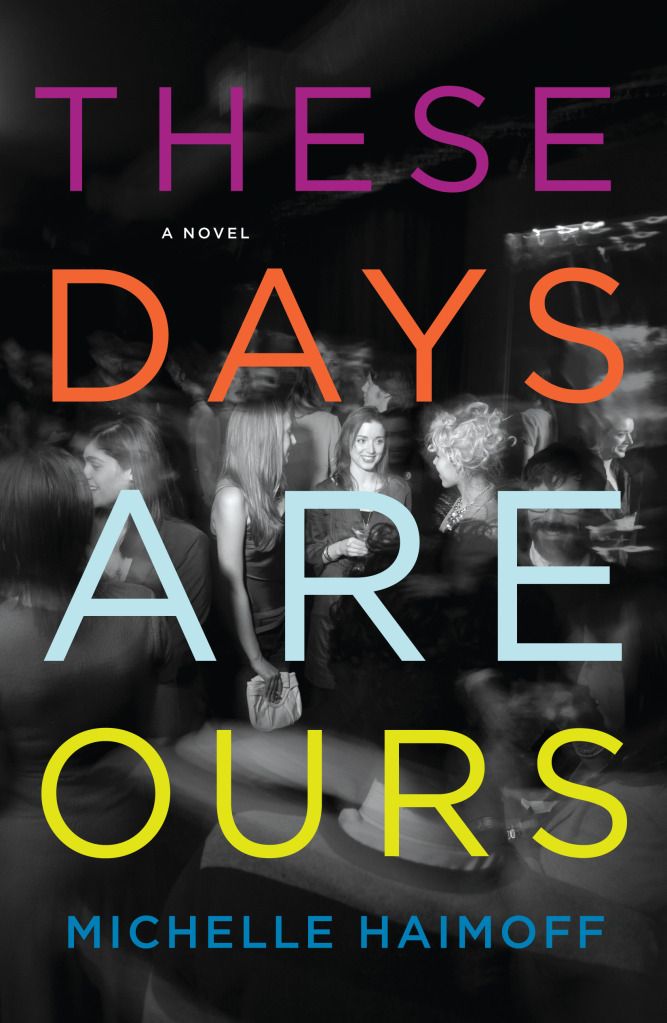 "The type of cover image the art department showed me initially didn't look serious enough to me. It reminded me of the cover of a chick lit or young adult book. In an email to my editor I wrote, 'If we're going with a less edgy title [than Future Tuesday Indifference], I think it's important that the cover compensates.' In an email back she wrote, 'I totally get that you don't want the cover to look overly feminine or young adult, but I do think the cover photo should be of people because it will give readers insight into the tone and content of the novel. I think it needs to also look very candid and have some energy to it.'

"The Art Director staged a photo shoot for the background image of a bunch of kids hanging out at a bar at night. Since the book is set ten years ago, I was worried that the kids in the picture would look too current. I noticed fashion anachronisms like a bib necklace, cropped blazer and a guy with a hipster moustache that you can barely see under the text. But the feel of the picture was right, and it gives some indication as to what the book is about. I also love that the image is black and white and contrasts nicely with the bright, huge font. The total effect is a little masculine, which I think is important because the male market is a tougher sell for fiction.

"I like the cover more each time I look at it. To me it reads, 'These. Days. Are. OURS.' The book is intended to be a time capsule of my generation in a certain place in time and I think the cover achieves that. It looks like the kind of book I would pick up in a bookstore."
Thanks, Michelle! I love that this cover is both black and white and colorful... and the energy behind the words is palpable in the photo.
What do you guys think?
Permalink