Thread Options
Mark as New

Mark as Read

Bookmark

Subscribe

Email to a Friend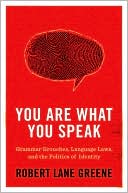 Robert Lane Greene's You Are What You Speak has a cover that asks you to think a little bit. Brain? Conversation bubble? Fingerprint? It's intriguing, and that bright red, well, it stops you for a moment.
We often deal with fiction covers in this Cover Stories series, but it's interesting to step into the mindset behind a non-fiction title -- one that John McWhorter, author of Our Magnificent Bastard Tongue, calls "A flinty, fact-packed fun-house of a book."
Here's Robert Lane Greene, who's also a correspondent for The Economist, to talk about how the design came together:
"I went back and forth [with cover ideas]. Some days I wanted a cover as messy as real-life language is, like the one that illustrated my article here. That language is hugely variable is a big theme of the book.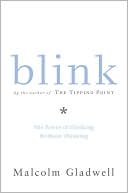 "Other days, I wanted a nice stark, simple cover. (Think Malcolm Gladwell; one word, black on white, with a simple image…) But I didn't have any specific ideas.
"When I first saw my cover, I loved it! The thumbprint in the speech bubble brought together the two concepts (language and identity) so neatly I wanted to high-five whoever came up with it. This was, I later found out, the Heads of State, a pretty neat two-man design firm.
"I didn't like the font of the title. They initially had it done in a font like this one here and here. I thought it was too whimsical, and I said so. They quickly made the change to the final font.
"I was offered a red version and a white version (right), and variants with little photo-holding corners and those without. I liked the red, worried that the white would get smudgy easily, and voted against the photo corners. All my preferences were accepted.
"I am asked whose fingerprint it is; I honestly don't know! It's not mine, though – kind of a relief, as I don't fancy having my identity stolen…
"I was so pleased that the cover had the ideas brought together so neatly. It took me a little while to see how the speech-bubbles on the back cover also seem to refer to the quotes praising the book there - pretty clever. Overall, the cover says 'As soon as you open your mouth, you reveal so much about yourself.' That's what the book is about, too. I think it makes people want to pick it up.'"
Thanks, Lane! I agree that the red makes a stronger statement and the final fonts are more serious, too.
What do you guys think of this cover?
Permalink