Thread Options
Mark as New

Mark as Read

Bookmark

Subscribe

Email to a Friend

The title of the fab 1975 Fassbinder film about a young mother gradually losing her marbles pretty much says it all: FEAR OF FEAR.
Fear of fear is something writers are prone to much more than so-called writer's block. Fear of fear causes a writer to not write, to complain about not writing, to write long, intensely eloquent emails about not writing to their friends.
Why? Perhaps it's that strange memory that haunts all writers. A memory that encapsulates a series of memories. It's the time that you sat down to write and nothing happened. Or schlock happened. The fear you felt in those moments was probably not so different from the fear Winston felt during the terrifying rat scene in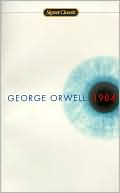 1984 .
So what to do, scared bunnies, what to do???
Try these steps for fighting your fear of fear before it immobilizes you for good!
TOP FIVE FEAR OF FEAR FIGHTING TECHNIQUES
1. BAD WORD. GOOD ACT. When the word "journaling" entered the American lexicon I wanted to throw up. Still, the actual act of writing one's thoughts down to clear the mind is invaluable to every writer. So pretend the police are demanding a statement from you. They want you to write out in concrete detail everything that happened during one particularly terrible incident of not being able to write at all. Picture yourself and the coppers in black and whtie for this one.
2. HAPPY ENDING. Write two pages or 500 words about a successful experience you had writing schlock. As in: you wrote your crappy first draft. It truly blew. But overtime you worked it up into something you (and perhaps even your readers) dug.
3. TWILIGHT OF YOUR SUPERHERO. Write a profile of the bloated, grandiose fantasy image you have of yourself as a totally successful writer. Stop when you get bored and start actually doing your real writing. I predict your image of yourself as a huge success is so mind-numbingly vague and dull that you will laugh at it. Then maybe you can let it go and know that you are in good company. All writers are a complete mess! Celebrate with your brethren ...after you doing your work for a few hours.
4. SET A MEETABLE GOAL. I always come back to Graham Greene who tried to write 500 words a day. If you bang those out (whether they are good or bad), chances are you will continue for another 500 and another ...
5. SPILL THE WHINE. When you do have a positive experience of facing your fear and, at least for that one day, overcoming it ...try this: get sober. See if everytime you want to whine (verbally or in prose) to your loved ones (or enemies!) about how you are not writing, you can actually sit down to write. And that doesn't mean fancy schmancy writing in your perfect setting. Try my handy dandy writing exercise app, "Bang the Keys", available on itunes and see if you can write anywhere:
http://itunes.apple.com/us/app/bang-the-keys/id412669850?mt=8

Still afraid?
Permalink