Thread Options
Mark as New

Mark as Read

Bookmark

Subscribe

Email to a Friend

Geek OUT! All too common and all too unrecognized, the anacoluthon is a figure of speech that walks a fine line between being an effective literary device and making one sound like an idiot. We'll learn to use it, not abuse it, as well as spot the anacoluthon in the wild and in elevated fare such as Joyce's Ulysses in this week's look at syntax and figures of speech.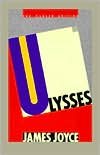 A reader wrote to me and asked me to explain
anacoluthon
. Even after consulting Google and
wikipedia
, he remained perplexed by this Greek word (
ἀνακόλουθον
), a combination of the Greek elements that convey "not following."
So what is it in English? Most sources agree that it refers to a sudden change in syntax in the middle of a sentence from one type of construction to another type inconsistent with the first.
Huh? It's a lack of sequence in a sentence. The way it begins implies it will end — boring, how boring Greek can get! That was an anacoluthon.
Politicians who speak on the spur of the moment are prone to anacoluthons.
Noted linguist Arnold Zwicky has some fascinating, if technical, musings about anacoluthon on his blog, where he gives a great example from the 1950s:
from Eisenhower's West Point address on 6/5/60 (from Dwight Macdonald's Parodies, p. 450)
This is what I hope to do myself, so far as it is proper and the people who will meet within a few short weeks to take over the direction of campaigns — I am ready to do my part.
I'm sure we can all think of a current possible 2012 candidate prone to such disruptions of syntax — and worse.
Anacoluthons are more common in speech than writing, and few of us notice or care when we hear them. Think of "She bought the shoes — but where are your socks, darling?" or "She didn't say — oh my goodness, the dog ate that?!"
But sometimes such wild changes and veerings midsentence are not errors or mistakes at all, nor are they indications of a deeply confused mind that cannot structure communication well.
In written work, authors can use this type of sudden switch in an attempt to reproduce the stream-of-consciousness that runs silently through our minds all day long. Although, as Zwicky points out, definitions of anacoluthon can be awfully broad, ranging from dangling participles to syntactic blends and more, but almostall commentators agree that Molly Bloom's soliloquy, that long, long, famous sentence in Ulysses, is filled with anacoluthon. On purpose. Shifts of syntax, subjects of another clause appearing where we expected the object of the first, veerings from one topic to another suggested by some obscure personal subconscious linkage of topic — all the not-followings of Molly Bloom's splendid sentence are anacoluthons.
What if syntactic blend and participles are so much Greek to you? To advise the reader who still isn't sure what an anacoluthon is, it's a sentence with two parts, and the second part abruptly shifts the structure from what we were expecting. Often it doesn't quite make sense (error); sometimes it's intentional (literary device), to reflect how we think.
And always, it's a very good thing to read Ulysses, an all-time personal favorite.
What's your favorite anacoluthon?
Want to keep up with my reviews, and all of Barnes & Noble's exclusive reviews, author interviews, videos, promotions, and more? Please follow us on Twitter: @BNBuzz!_
Ellen Scordato has 25 years' book publishing experience as an editor, copy editor, proofreader, and managing editor. She's now a partner in The Stonesong Press, a nonfiction book producer and agency. In addition to her work at Stonesong, Ellen has taught grammar, punctuation, and style at the New School for more than 12 years in the English Language Studies department and taught English as a Second Language at Cabrini Immigrant Services.
Permalink