Thread Options
Mark as New

Mark as Read

Bookmark

Subscribe

Email to a Friend

Melissa Kantor, author of THE DARLINGS ARE FOREVER, shared her thoughts on the writing life with us this week. Her powers of being prolific and of crafting delicious prose make her a real inspiration. Read on ...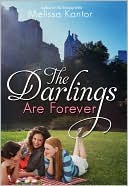 The Darlings Are Forever
JD: How did you discover YA as your niche?
MK: I got insanely lucky. An old friend of mine (we went to high school) was a YA editor, and she kept telling me to write her a book. She was incredibly generous with her time even before I signed my contract, helping me understand the genre and find my voice. At the time, I didn't realize how much she was already acting as my editor even before I signed my first contract. It was a real luxury for an unpublished author to have such a knowledgeable friend. Our relationship lasted for years (until she left editing to do her own writing), and it was always great. That said, I wonder if we would have had the same fabulous experience if she'd been an editor of adult books. Teenagers are readers I already knew and loved (from teaching them), so I think I would have had more trouble if my friend had edited books for a different audience.
JD: What's the difference for you between writing YA and writing for adults?
MK: I've never written for adults, so I can't say what that is like, but I think teens are demanding (and rightly so). They want good characters and interesting plots. Not that adults don't want those things, but a lot of the adult readers I know are patient in a way that few teens I know are.
JD: Has your writing routine changed over the years?
MK: I've become much more disciplined. It used to be that during the summers (when I have the most time) I'd "write for the day" but that would mean just a few hours actually spent writing. Now when I have a full day to write, I use every second of it. I've also gotten way more serious about outlining. A day spent writing and deleting is a luxury I don't have with three kids and a day job.
JD: Do 21st century devices and distractions make it harder for you to concentrate?
MK: I am definitely one to check my email constantly, so I'm sure that's not great for my writing. But if I've set myself a goal (write this scene by the end of the day or this many pages before I break), I'll force myself to meet it. Hard as it is not to google myself and my friends (does everyone do that?) when I'm feeling blocked, I can usually force myself to focus despite the siren song of twitter.
JD: Tough question: who is your favorite Darling?
MK: I feel sooo invested in all three girls. Jane's my thespian self; I did a lot of acting in high school, and she's my first character to tread the boards. I also had a huge crush on my director, so I feel her pain as she falls for Mr. Robbins. And wanting to fit in so badly you'll betray yourself and those you love (Natalya) is a weakness I'm sympathetic to. Victoria is me at my most tongue-tied and awkward, so my heart breaks for her when she's trying to be cool with Jack (her love interest). (My first--horribly embarrassing--kiss is on my blog, so you can see exactly what I mean when I refer to my "awkward" self). I don't think I have a favorite per se; even when they're being their worst selves, I'm rooting for them!
JD: Thank you, Melissa, and hope you folks check out THE DARLINGS ARE FOREVER and Melissa's other books. For more on the craft of writing please check out my book,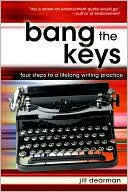 Bang the Keys
and download the writing exercise app here:
http://itunes.apple.com/us/app/bang-the-keys/id412669850?mt=8
. Until next week, I leave you with this question: what adolescent memory has sparked your writerly imagination the most?
Permalink