Thread Options
Mark as New

Mark as Read

Bookmark

Subscribe

Email to a Friend

What's the scariest word YOU can think of? Bet it's not "dord."
Hallowe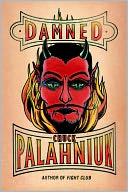 e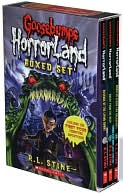 n is coming on. From Damned, the latest from weirdmeister Chuck Palahniuk, to R.L. Stine's beloved
But what's really scary to a wordsmith? The dreaded GHOST WORD! Learn more about these phantoms as we look at the only ghost word that ever made it into Merriam-Webster. . . the only one . . . we think.
I'm saving Palahniuk's Damned for Halloween itself. This story is narrated by a denizen of hell, an overweight teen who overdosed on marijuana at her Swiss boarding school and now must journey through the underworld. It promises that delicious mix of fascination and repulsion that has made Palahniuk famous. Invisible Monsters,Choke, Snuff, Fight Club, and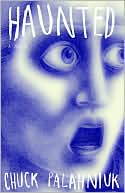 Haunted: Palahniuk's novels never shy away from the macabre and mordant.
It's funny to see that a few Goosebumps books share wording with Palahniuk's decidely adult fare: The Haunted Mask (Goosebumps Series) and Haunted School (Goosebumps Series) .
But did you know that words can haunt dictionaries, too?
They are called "ghost words," and they are words that don't actually exist, but through error wind up in the dictionary.
Watch lovely Assistant Editor Emily Brewster explain how the mysterious "dord" became Merriam-Webster's only known ghost word, which haunted the dictionary for decades despite editors' efforts to eradicate it:
What's the scariest word YOU can think of? Bet it's not "dord"!
Want to keep up with my reviews, and all of Barnes & Noble's exclusive reviews, author interviews, videos, promotions, and more? Please follow us on Twitter: @BNBuzz!
Ellen Scordato has 25 years' book publishing experience as an editor, copy editor, proofreader, and managing editor. She's now a partner in The Stonesong Press, a nonfiction book producer and agency. In addition to her work at Stonesong, Ellen has taught grammar, punctuation, and style at the New School for more than 12 years in the English Language Studies department and taught English as a Second Language at Cabrini Immigrant Services.
Permalink