Thread Options
Mark as New

Mark as Read

Bookmark

Subscribe

Email to a Friend
Nikolai Gogol's satiric masterpiece
Dead Souls
boasts a title that is at once ambiguous and intriguing. The title caused Gogol no small amount of trouble with the censors, who maintained that since the soul is immortal, the concept of a dead soul was blasphemous. The title operates on a variety of layers that reflect the layers of the book in general. In a very oblique way, Gogol addressed the problem of
serfdom
and the decay and eventual death of the souls of the land owning gentry as they became more and more acquisitive. Gogol's homage to the road, to travel, to exploration also serves as a scathing indictment of the increasingly prevalent trend to acquire and amass by any means necessary.
First and foremost, the title is a pun on the fact that in Russian, serfs were often referred to as "souls." The plot consists of the main character, Chichikov, trying to purchase up serfs that had passed away, but were still registered on the government census. This prefigures the sort of Kafkaesque bureaucracy that not only trammels the individual with a set of official records, but actually replaces him. To the landowners and to the Tsarist government, serfs were mere property and as such were treated like livestock or crops, commodities on which there were specific and inescapable taxes. So in one respect, Dead Souls refers to the late serfs who Chichikov attempts to purchase.
Secondly, each landowner that Chichikov visits is a type or category of dead soul. Despite the fact that the objects Chichikov wants to purchase are completely abstract and of no value to the landowners, when the realize that he wants to buy them, they are immediately instilled with exchange value, thus making them question whether or not these objects, the dead serfs, in fact not even the dead serfs, but just their placeholder in the official paperwork, might be worth more than what Chichikov is offering. Each landowner barters with Chichikov in a unique way, revealing the absurdity and illusion of capital, money, and record.
Finally, Chichikov himself could be considered a dead soul. Despite being the protagonist, Chichikov is not a terribly likable character. In fact, in Gogol's typical style, Chichikov represents the very worst qualities of the age in which he lives. Chichikov's crucial attribute is acquisitiveness. His desires revolve around amassing wealth, property, respect, family, any objects that he can acquire and by any means. Though at first presented as a fairly good-natured, if eccentric, nobleman, Chichikov is gradually revealed to be the very spirit of materialism.
Dead Souls is split into two books (though Gogol had planned for at least a third) and the second book is fragmented and unfinished, a result of the manuscript having been tossed into the fire by Gogol who considered it below his ideal. Most of the criticism on Dead Souls focuses on the first part, which was intentionally released as both a self-contained story and as an introduction to a larger epic. But it is in the second book, towards the end, that I believe the crux of the various ideas is revealed. Chichikov, sitting in a jail cell, awaiting his sentencing for the forging of a will, is scolded by his friend Mourazov:
"You must think how to make your peace with God rather than men. You must think of your soul!"
and later,
"What a man you would have made if you had turned all that energy and patience of yours to good account and had some worthy object! Heavens, how much good you could have done! If only any one of those people, who love to do good, were to use as much effort to their end as you did to earn your pennies, and knew how to sacrifice their vanity and ambition for the sake of good, without sparing themselves, just as you did not spare yourself when earning your pennies – Oh Lord, how our earth would prosper!"
and finally,
"The pity of it is not that you are guilty in the eyes of others, but rather that you are guilty before yourself – before those rich gifts and forces which were your portion. Your destiny was to have been a great man, but you wasted your energies and destroyed yourself."

Mourazov continues to tell Chichikov that he has "grown deaf to the voice of [his] own soul." These are the 'dead souls' of which Gogol truly desired to write. The then burgeoning trend toward consumption of material goods clashed with his moral and religious sensibilities. Gogol saw rampant, unchecked materialism as a direct threat against the health of the human soul. He saw his countrymen wasting their great efforts on making money and acquiring objects instead of using those same talents and energies on higher ideals.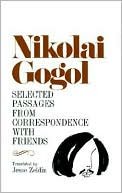 It should come as no surprise that Dead Souls was banned by the Tsarist government and hailed and re-published by the Bolshevik communists. Gogol's philosophy in fiction, which in many respects differs from his non-fiction philosophy such as his infamous Selected Passages From Correspondence With Friends in many ways prefigured the ideology of the Bolsheviks. Many Russian thinkers, such as Belinsky and Herzen championed Gogol's fiction as representing progressive ideals. Gogol's use of realism to depict the conditions of the lower classes set a trend that would radiate out and influence a generation of people who up to then had mostly read about high society.
In addition to the many themes of the book, the writing style itself proved very influential. Gogol's use of comedy, of absurdity, irony, satire, and sarcasm predates postmodernism by a century or more, yet the techniques used in Dead Souls are the very same as those used by Beckett or Pynchon. Dead Souls produced a sea change in Russian literature that led people away from the traditional style of story telling, of romantic novels about the upper classes, to what we now think of when we think of Russian literature, Dostoyevsky, Bulgakov, Pasternak – writers who took up Gogol's socially conscious literature and brought it to a whole new level.
Dead Souls exposes the corrupt and inefficient bureaucracy of Tsarist Russia with all of its petty officials, bribes, gossip, and decorum. On top of that, Gogol, like Dante, paints pictures of characters who though alive and moving around on earth, have forgone their immortal soul in the pursuit of material goods and wealth, leaving it to freeze in Cocytus with the others who have betrayed the invaluable gift of life
Mark Brendle is a writer living in Oregon. His short fiction is available on the web and his movie critiques can be found at Et Tu, Mr. Destructo?
Permalink