Thread Options
Mark as New

Mark as Read

Bookmark

Subscribe

Email to a Friend
The greatest thing about books is there's a book out there for everyone. If you're doing some last-minute shopping for gifts for the holidays this year, check out this list of books for any person in your life.
FOR THE COMEDIAN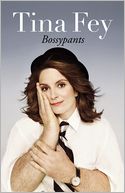 Bossypants by Tina Fey
is arguably one of the best books of the year. It's the perfect book for anyone who needs a good laugh, loves to make people laugh or any combination of the two.
Synopsis: At last, Tina Fey's story can be told. From her youthful days as a vicious nerd to her tour of duty on Saturday Night Live; from her passionately halfhearted pursuit of physical beauty to her life as a mother eating things off the floor; from her one-sided college romance to her nearly fatal honeymoon — from the beginning of this paragraph to this final sentence.
Tina Fey reveals all, and proves what we've all suspected: you're no one until someone calls you bossy.
FOR THE OVERACHIEVER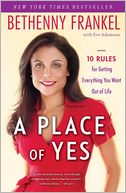 A Place of Yes by Bethenny Frankel is an inspirational book written by a woman we can all learn a few things from and the ideal gift for anyone who wants to take her life to the next level. (Skinny Girl Margarita empire anyone?)
Synopsis: Bethenny opens up and shares the obstacles she overcame and the great success she has enjoyed while discovering how to approach life from "A Place of Yes." Bethenny's path was not always clear as she overcame a difficult childhood, failed relationships, entrepreneurial efforts that never quite got off the ground, and lifelong money struggles. To deal with these challenges, Bethenny developed ten rules for pursuing her goals with authenticity and drive, including:
FIND YOUR TRUTH: Dig deep inside and figure out what is authentic for you, not anybody else and ACT ON IT: You don't have to have a master plan. But unless you do something, you've done nothing.
FOR THE BROKEN HEARTED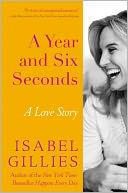 A Year and Six Seconds by Isabel Gillies. We've all been there- had a relationship fall apart and had to pick up the pieces afterward. And there's nothing worse than heartbreak during the holidays. Gillies's memoir (a follow-up to her NY Times bestseller, Happens Every Day) is the perfect pick me up for anyone who needs to see the light at the end of the tunnel.
Synopsis: The story of Isabel Gillies's valiant yet bumbling efforts to pick herself up after her husband leaves her for another woman---and of how she stumbles upon true love.
FOR THE BEST FRIEND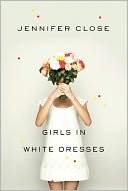 Girls in White Dresses by Jennifer Close
is a LOL funny book about the complexities of friendship, love and family- three things to which any BFF can relate.
Synopsis: Wickedly hilarious and utterly recognizable, Girls in White Dresses tells the story of three women grappling with heartbreak and career change, family pressure and new love—all while suffering through an endless round of weddings and bridal showers.
FOR THE SISTER OR THE MOTHER
Fly Away Home
by Jennifer Weiner
. Ah, the complex dynamics of sisterhood and mother/daughter relationships. Jennifer Weiner nails it in this page-turner that's sure to satisfy your sister or your mother.
Synopsis: Written with an irresistible blend of heartbreak and hilarity, Fly Away Home is an unforgettable story of a mother and two daughters who after a lifetime of distance finally learn to find refuge in one another
Permalink