Thread Options
Mark as New

Mark as Read

Bookmark

Subscribe

Email to a Friend

It's that time again--when the memoir lover inside of me comes out and demands that I move the true stories to the top of the TBR pile. (And when she rears her head, I listen!) From a pioneer woman to a woman who finds herself suddenly unemployed to woman terrified to leave the house, read on for three must-read memoirs you should add to your own TBR list.
THE STORY OF FALLING IN LOVE WITH THE MARLBORO MAN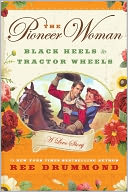 The Pioneer Woman: Black heels to tractor wheels, A Love Story by Ree Drummond
.
Ree Drummond is a busy woman. From being an award winning blogger to the host of a Food Network show, The Pioneer Woman, I'm not sure where she found the time to write this book. But I'm glad she did. Always a fan of a love story, I fell in love with Ree's.
From the back cover of The Pioneer Woman, the best description ever: It's the story of a cowboy. And Wranglers. And chaps. And the girl who fell in love with them.
Ree Drummond might be writing a memoir, but it reads like a romance novel as she takes you on her ultimate journey of falling in love with the last person she ever expected to meet.
THE STORY OF LEARNING TO LOVE THE SLOW LIFE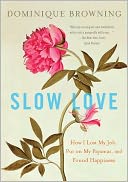 Slow Love: How I Lost My Job, Put on My Pajamas, and Found Happiness by Dominique Browning
Praise from Shape: "If you read one book make it Slow Love...advice we could all use, regardless of whether we're gainfully employed."
When Dominique Browning lost her job as the editor-in-chief of House and Garden when the magazine folded in 2007, she did what any self-respecting woman in power would do- she panicked. What was she without her fast-paced life and the constant pressure to perform? But then something happened when she donned those pj's--she began to like the slow pace, one she could have only discovered by finding herself adrift at midlife.
Dominique Browning embraced crisis head on and didn't let it win. She reminds you that even in the midst of something devestating, you can find happiness.
THE STORY OF BATTLING MENTAL ILNESS WITH HUMOR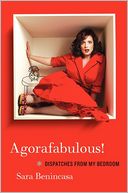 Agorafabulous!
by Sara Benincasa
Sara Benincasa is an award-winning comedian, writer, blogger and podcast host as well as the writer and star of the one woman show Agorafabulous!
From the inside jacket of Agorafabulous!, I love this quote: "I subscribe to the notion that if you can laugh a the sh*ttiest moments of your life, you can transcend them. And if other people can laugh at your awful sh*t as well, then I guess you can officially call yourself a comedian.
Sara Benincasa is hilarious and honest, the perfect combination for an entertaining memoir.
Permalink