Thread Options
Mark as New

Mark as Read

Bookmark

Subscribe

Email to a Friend

Happy New Year! If one of your resolutions is to update your tired bookshelf, read on for three entertaining novels that are worthy of any prime shelf real estate. From Jen Lancaster's latest to two dazzling debuts--one YA and one classic women's fiction, you won't be able to decide which tome to try first.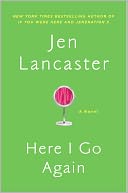 Here I Go Again
by Jen Lancaster

Lancaster's second novel is a refreshing read and the perfect start to a new year. (It doesn't get much better than a book that revisits the hair metal 80's!)
Synopsis:Twenty years after ruling the halls of her suburban Chicago high school, Lissy Ryder doesn't understand why her glory days ended. Back then, she was worshipped...beloved...feared. Present day, not so much. She's been pink-slipped from her high-paying job, dumped by her husband and kicked out of her condo. Now, at thirty-seven, she's struggling to start a business out of her parents' garage and sleeping under the hair-band posters in her old bedroom.
Lissy finally realizes karma is the only bitch bigger than she was. Her present is miserable because of her past. But it's not like she can go back in time and change who she was...or can she?
Out January 29th, pre-order
Here I Go Again
here
.
The Typewriter Girl
by Alison Atlee
This pleasurable read, set in turn-of-the-century England is a delicious blend of Mad Men and Downton Abbey. (Think Peggy Olsen when you picture the book's main character, Betsey Dobson.)
Synopsis: ALL BETSEY DOBSON HAS EVER ASKED IS THE CHANCE TO BE VIEWED ON HER OWN MERITS, BUT IN A MAN'S WORLD, THAT IS THE UNFORGIVABLE SIN
When Betsey disembarks from the London train in the seaside resort of Idensea, all she owns is a small valise and a canary in a cage. After attempting to forge a letter of reference she knew would be denied her, Betsey has been fired from the typing pool of her previous employer. Her vigorous protest left one man wounded, another jilted, and her character permanently besmirched. Now, without money or a reference for her promised job, the future looks even bleaker than the debacle behind her. But her life is about to change . . . because a young Welshman on the railroad quay, waiting for another woman, is the one man willing to believe in her.
Mr. Jones is inept in matters of love, but a genius at things mechanical. In Idensea, he has constructed a glittering pier that astounds the wealthy tourists. And in Betsey, he recognizes the ideal tour manager for the Idensea Pier & Pleasure Building Company. After a lifetime of guarding her secrets and breaking the rules, Betsey becomes a force to be reckoned with. Now she faces a challenge of another sort: not only to outrun her sins, but also to surrender to the reckless tides of love. . . .
Out January 29th, pre-order The Typewriter Girl here.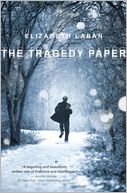 The Tragedy Paper by Elizabeth Laban

This engrossing coming-of-age YA novel about an elite boarding school and a "Tragedy Paper" assigned to all seniors will have you quickly flipping pages wanting to know how it all turns out. (You won't be disappointed! Jennifer Weiner wasn't. She gave it big praise!)
Synopsis: It follows the story of Tim Macbeth, a seventeen-year-old albino and a recent transfer to the prestigious Irving School, where the motto is "Enter here to be and find a friend." A friend is the last thing Tim expects or wants—he just hopes to get through his senior year unnoticed. Yet, despite his efforts to blend into the background, he finds himself falling for the quintessential "It" girl, Vanessa Sheller, girlfriend of Irving's most popular boy. To Tim's surprise, Vanessa is into him, too, but she can kiss her social status goodbye if anyone ever finds out. Tim and Vanessa begin a clandestine romance, but looming over them is the Tragedy Paper, Irving's version of a senior year thesis, assigned by the school's least forgiving teacher.
Out January 8th, pre-order The Tragedy Paper here.
Permalink