Thread Options
Mark as New

Mark as Read

Bookmark

Subscribe

Email to a Friend

I think we can all agree that there are more good books out there than there is time to read them. So when we don't have time to get out hands on a novel when it debuts, we can get a second chance when it comes out in paperback.
Here's to second chances!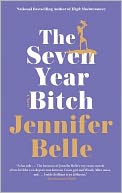 The Seven Year Bitch
is back! And if you didn't read it the first time 'round (or even if you did), it's time to snatch up a copy of this novel that Entertainment Weekly hailed as a "fun ride" and dive in.
Synopsis: What's a fabulous New York City girl supposed to do when she finds herself fantasizing about the grim reaper more than she fantasizes about her husband? When she can't help but give him the finger on the set of Sesame Street? And when she doesn't exactly hope for a safe landing when he goes away on business?
No, ex-hedge fund manager and new mom Isolde Brilliant hasn't got the seven-year itch — taking care of her baby and husband and having a growing suspicion that she's living life in captivity has turned her into a seven year bitch.
That's New York author Jennifer Belle's deliciously provocative phrase for the boredom, anger, and hurt that can creep into even the best of marriages — and affect even the most saintly of wives. Belle delivers a dead-on, raw, and hilarious novel about motherhood and marriage, and discovering the life you have is exactly the one you wanted.
For more fun Jennifer Belle reading, check out the paperback release of Little Stalker.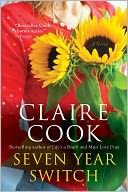 Seven Year Switch
by Claire Cook.
Allison Winn Scotch
called it "the perfect beach read." And
Meg Cabot
described it as "charming, engaging, quirky." Well, personally, that's enough for me. With those ringing endorsements, I had no doubt this book about a woman whose life hasn't at all turned out how she planned (divorced, single mother whose ex-husband shows up after being out of the picture for seven years) would be a page-turner too. And it was. Recently released in paperback with a new cover, this novel by the incredibly talented Claire Cook won't disappoint. And if you haven't already, check out her other paperback releases,
Must Love Dogs
and
Wildwater Walking Club.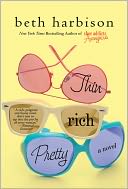 Beth Harbison is one of my favorite authors. I absolutely love her books that always make the perfect beach read. Or pool side read. Or airplane read. Or really wherever you want to relax read. And her last novel,
Thin, Rich, Pretty
was recently released in paperback- with a new cover.
Synopsis: Twenty years ago, when they were teenagers, Holly and Nicola were the outsiders at summer camp. Holly was the plump one, a dreamer who longed to be an artist. Nicola was the shy, plain one who wanted nothing more than to be beautiful. Their cabin nemesis was Lexi. Rich, spoiled, evil Lexi. One night, Holly and Nicola team up to pull one, daring act of vengeance. But they never dream that this one act will have repercussions that will reach into the future, even twenty years later. And they never realize the secret pain that Lexi holds very close, and how their need for revenge costs Lexi a great deal.
Today, Holly is a successful gallery owner, who has put her own artistic dreams on hold. She struggles with her weight and for approval from her constantly-criticizing boyfriend. Nicola, is an almost-famous actress who believes that one little plastic surgery fix is just what she needs to put her over the edge into fame. And Lexi-Lexi is down on her luck and totally broke.

Holly will do anything to be thin. Lexi will do anything to be rich. And Nicola will do anything to be pretty. Thin, Rich, Pretty is the story of three women who believe that happiness is the next dress size down, the next dollar figure up, or the next appreciative glance from a stranger. But mostly it-s the story of how three women save each other, and show each other the path to true contentment. Told with Beth Harbison-s knack for thirty and fortysomething nostalgia, and heartwarming humor, Thin, Rich, Pretty will strike a chord with any woman who has ever got on the scale, looked in the mirror, or the bank, and said, "If only..."
And don't forget to check out Beth Harbison's other paperback releases of Hope in a Jar and Shoe Addicts Anonymous.
What paperbacks are you excited to read?

Permalink